"King Of Talk" Boy Abunda's Podcast, Now on Season 2
"This particular season is about actors talking about their craft," Tito Boy says
"I never imagined na ako ay mangangahas pumunta sa digital platform," Boy Abunda says. Known as the "King of Talk," he has established himself as an icon in hosting, with a television career that traces back to the 1990s. He's been a fixture in the entertainment scene with remarkable shows like The Buzz, The Bottomline With Boy Abunda, and Tonight With Boy Abunda. Throughout the years, Tito Boy, as he's fondly called, has earned the trust of celebrities and personalities, confident that their interviews with him will always be engaging, compelling, and enlightening.
Traditional media has been Tito Boy's turf and playground, a kind of comfort zone where there's always enough space to learn and grow. But then the pandemic happened and digital platforms boomed more than ever; he found himself unexpectedly riding this wave.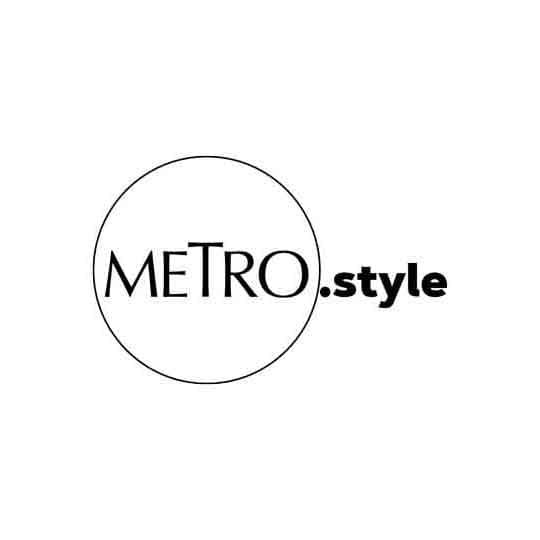 The "King of Talk" Boy Abunda | Photo courtesy of Podcast Network Asia
"In the beginning, prior to the pandemic, hindi ko makita ang sarili ko doing YouTube, hindi ko makita ang sarili ko doing online shows etc. But with humility and with practical reasons, I had nowhere to go but to learn and be there and be present," he shared during an exclusive media huddle, adding that he even had no idea how podcasts work until he listened to "The Michelle Obama Podcast."
Despite all that he's achieved as a media personality一an interviewer at the core一he remains to be a student, always seeking ways to improve in his craft and evolve with the changing times. It is because of this willingness to learn and embrace change that we now see and hear Tito Boy on platforms like YouTube and Spotify.
In August 2020, he launched The Boy Abunda Talk Channel on YouTube which, as of this writing, already has more than 750,000 subscribers. In just a little over a year, he's interviewed some of the most controversial and buzzworthy celebrities on this online talk show. His most viewed interviews are with LJ Reyes; Rommel Galido, Clark Rapinan, Valentine Rosales, JP Dela Serna and Gregorio Angelo (Gigo) De Guzman - the men linked to the death of flight attendant Christine Dacera; Kisses Delavin; Daniel Padilla; and Gerald Anderson.
In October 2020, Tito Boy came out with his own podcast with Podcast Network Asia titled "Who Are You When No One's Watching?" This podcast is centered on intimate and relaxed conversations with a wide array of guests, tackling different topics that can make one think, reflect, and even learn a thing or two.
For the first season of his podcast, he did 12 episodes that featured guests like Angel Locsin; Harry Roque; Bro. Bo Sanchez; Frankie Pangilinan; Perci Intalan and Jun Lana; Toni Gonzaga, Bianca Gonzalez, and Mariel Rodriguez; Kokoy de Santos and Elijah Canlas; Bela Padilla; KC Concepcion; RS Francisco; and Karen Davila.
The second season of "Who Are You When No One's Watching?" premieres today, and his guests this time around are all actors and their conversations will be about their craft. Tito Boy shares, "This season, I am in the company of brilliance and beauty, of genius and spirit. As a long-time fan of the movies and the actors that breathed life to each story, it is my honor and pleasure to present my intimate conversations with a select group of artists, of women, on their shoulders rest the art of Filipino cinema一their techniques, their triumphs, their pet peeves, their passions. These are their love stories, chronicling their affairs with their greatest love, acting."
His guests for season 2 are Iza Calzado, Eugene Domingo, Janine Gutierrez, Dimples Romana, Sunshine Dizon, Julia Barretto, Angelica Panganiban, and Cherie Gil.
On what inspired his lineup of guests for the second season of "Who Are You When No One's Watching"
"I was not alone in the process of choosing the guests. Marc Noveloso helped me out in booking the guests… During the pandemic, may mga panahon na… you know, I remain a student. I'm a student of hosting. I'm a student of interviewing. Napunta ako du'n sa mga interviews in the 60s and the 70s, and I'm talking about interviewers like Dick Cavett and months later Charlie Rose, 'yung mga ganu'n. Tapos napanood ko, they were interviewing the likes of Katharine Hepburn, interviewing [Marlon] Brando, Bette Davis, Joan Crawford, ang sarap-sarap panoorin. Ang ganda. I was watching the materials as a fan of the movies and as a student of interviewing and hosting. Iba sila magtanong. Iba sila sumagot. Iba 'yung dynamics. It was like watching a movie.
"Naalala ko 'yung interview ni Dick Cavett with Bette Davis, for example. May mga moments in my life as an interviewer and as a television talk show host that I would question my validity. I would question my relevance, lahat 'yan, magkapareho. 'Ano ba ang ginagawa ko?' What role do I play in the entertainment business aside from the stereotype impression that we're just supposed to dish out tsismis, controversies, etc.? Hindi ko 'yan masagot-sagot dati, na parang 'Ano ba ang role ko?'...
"In one of the interviews of Bette Davis with Dick Cavett, napag-usapan nila 'yun, and that totally changed my perspective… Because Bette Davis is, I think, one of the most brilliant actors in the world. Sinabi niya, 'Why do you do interviews? Why do you come to my shows?,' sabi ni Dick Cavett. Sabi ni Bette Davis, because you complete my story. I can't tell my whole story with the movies I do, and coming to your show and sharing with you my opinions as a human being and talking about my movies, inviting people to watch my movies, and talking about, you know一not the exact words一intelligent, stupid questions is better than doing a lousy movie. So, you somehow complete my narrative as a public figure.
"Doon, it occurred to me, 'Ah, oo nga naman!' I come to you to promote my movies, I come to you to promote my podcast but more than that, you know, I tell other stories. You get to know me better, and my audience gets to know me better because of [the] media, because of the press.
"Ang sabi ko, so, 'yun pala ang role ko, not totally but it enlightened me in a different way. Now, what is the relevance of this to the second season of 'Who Are You When No One's Watching?' That inspired me to say, ang sarap siguro kung makakagawa ako ng series of interviews of some of the most brilliant actors, actresses in this case, na wala kaming pag-uusapan. Hindi naman wala, na a large part of the conversation or 90% of the conversation would be about craft. Paano ang pag-arte? Kasi iba-iba 'yan eh...
"So 'yung inspiration ko du'n, 'yung mga interviews na pinapanood ko, because I wanted to improve myself as an interviewer, in the process, I saw that concept. So Marc Noveloso, Podcast Network Asia made it happen. This is the reason why I'm really most excited because this particular season is about actors talking about their craft."
On his rituals when doing interviews
"May mga panahon that I know I'm on track. Pero may mga panahon din that I know I'm off. Have I found the formula or is there a prayer or a ritual that makes sure that I would be there, present, on track, wala. Although I pray, and my prayer is very simple, 'Lord, give me the words.' I started doing this when I was starting on television because I meant it literally, na parang 'Panginoong Diyos, bigyan niyo po ako ng mga tamang salita.'
"Ritual? I don't speak to my guests before an interview. I do extensive research and there is no discrimination in research as far as I'm concerned. Iba't-iba ang research, buhay mo, kwento ng nanay mo, lahat 'yan, that's part of your research reservoir. Pero nagbabasa ka, materials written about your guests before you talk to people close to them, people who like them, people who don't like them. That's the ideal kind of research, 'yung holistic. Pero I make sure that I don't know everything that would not leave me enough room to be able to ask questions…
"At tsaka hindi ako namimili, 'yung discrimination na ito artista, ito social scientist, ito professor, ito politika, ito presidente, 'ay kalahati lang,' hindi. Ako talaga I spend time and effort and the same intense passion when I do my interviews. I'm very intense when I do my interviews. I am ready. When I sit in front of my guests, I am ready. But do I know what I'm gonna ask? Do I know what I'm gonna say? Hindi lahat. Hindi lahat. May mga plano ka, you have a mental roadmap as to where you wanna start, how you're gonna go but sometimes it changes when you're there.
"Like when I did the Gerald Anderson interview, the first time he spoke about Bea Alonzo, pagdating ko sa set, sinabi niya, 'Musta, Tito Boy?' Sabi ko, 'Okay, we haven't seen each other for over a year.' And then sabi niya, 'Ano'ng pag-uusapan natin?' Remember, stars are conscious about it. They're conscious about what you're gonna ask, how people are gonna perceive them, that's given. That's ancillary to the celebrity business. Sabi ko nga kanina, we are in the business of projection. Sabi ko, 'Ge, I will go to where you lead me. Makikinig lang ako.' Of course, in my heart, I had research, the ghosting, the gaslighting. I mean, I did my research… I went to their social media accounts… Pero pagdating mo du'n, makikinig ka, 'Kamusta?' etc. Along the way there were words he was using that indicated that he was open to the difficult questions, so I did."
I hope to be able to blend, to meld, to cross multi platforms and see where we go without, again, losing my core. I am an interviewer, so wherever I go, I will be an interviewer, I will be an inquisitor, I will be a storyteller. I will keep asking questions.
Catch the first episode of "Who Are You When No One's Watching?" season 2 below:
Lead photo courtesy of Podcast Network Asia | Background photo by Steve Johnson on Pexels