This Adoption Story Speaks Volumes About A Mother's Boundless Love For Her Child
"When I decided to adopt, I thought I was helping a child get a better shot at life. But as I raise my child, I realized he is the one who is giving me a better life," she muses
Who says there's only one way to build a family? When it comes to parenting, there is no boundary that separates what a biological parent can do for his or her child versus what an adoptive parent can offer.
Raising a child can be just as life-changing to an adoptive parent as it is to a biological parent. Adoptive mother Emmy Diano is living proof that it's not just blood that binds a family together—selfless, unconditional love can be enough, too. After all, motherhood is a feeling, and being a "mom" is a precious label that isn't something only a birth mother can take pride in.
Her exposure to children in marginalized families inspired her to adopt. "I have an annual outreach where, together with friends, we would give away shoes to kids from poor families and I would always end up feeling sad instead of happy after each successful outreach," she tells Metro.Style. "I would feel like I have not done enough."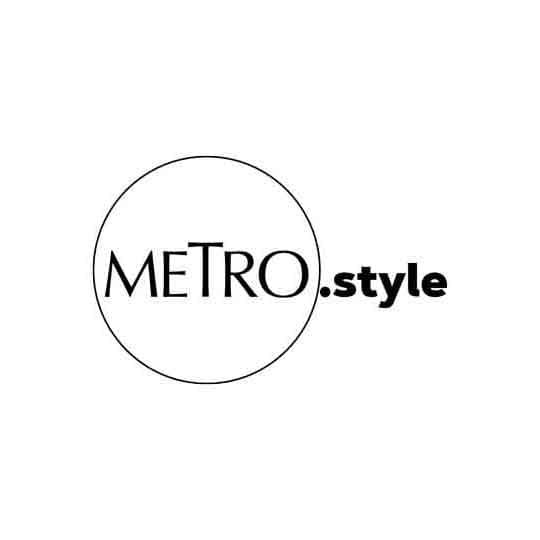 Emmy says, "My only prayer is that for every child that we hold—biological or adopted—we see a beautiful creation of God entrusted to us to love, care for, and nurture. And through this child, may we feel not only how we are truly loved by God, but how we can also give ourselves to others. As it says in Matthew 18:5, 'Whoever receives one such child in my name, receives me.'"
It was a fortunate stroke of serendipity that a little bundle of joy was brought into her life. "One day, God led me to a young girl who was raped. She did not want to keep the baby, and asked for help to find someone to take her child. I decided to take the baby," she reveals.
She was single when she welcomed the adorable baby boy with open arms; she named him Luke. It was hard to raise her child all by herself. Her heart, however, proved to be stronger than she thought, and her love for her child bigger than any problem. "I had to give up so many things and prioritized his needs, and his needs were a lot," she says. "My simple life, in a blink of an eye, became difficult and messy." But she wouldn't have it any other way. Despite the sudden changes in her life, she absolutely has no regrets.
Getting real about motherhood, Emmy says it certainly wasn't all sunshine and rainbows for her. Her son's biological mom kept her pregnancy a secret until the seventh month—with no medical check-ups and immune system support—so Luke was sickly. Apart from having pneumonia at only six months, he also had to take medicine for his weak lungs until he was four years old. There were times Emmy even had to rush him to the hospital in the middle of the night due to severe asthma. "But apart from him being sickly, he was overall easy to care of. He was a happy baby—always making me smile, always sweet and loving," she muses. "I remember when I would wake up to nebulize him when he couldn't breathe, he would always say, 'Sorry, nanay, I woke you up.'" It's these simple, heart-melting moments that never fail to remind Emmy that adopting Luke—giving him a home and a mother to lean on—is one of the best decisions she has ever made.
"I grew up with an absentee father because he was an overseas Filipino worker, so it was basically my mother who raised us. I think, what I lacked and terribly missed out on growing up—like being hugged, kissed, spoken to—I made sure my child has enough of," Emmy points out.
The now 8-year-old Luke did not just get his mother's friendly trait, but her patience, compassion, and thoughtfulness, too. "He is willing to give away toys or food or clothes to kids because he feels they need them more than he does," she explains. "You would find him letting other kids play first in the playground before he takes his turn. I have not seen him throw a tantrum over a fight with kids. He's always patient with other kids, especially little ones. He is also prayerful."
You can easily feel the sense of pride in Emmy's tone. Besides, discovering that your child is well-mannered is music to any mom's ears, and truly something to be proud of; it only means you can give yourself a pat on the back for having raised him well.
Emmy may have been single but she was definitely not alone, thanks to Luke. Yes, she changed his life for the better but he, on the other hand, gave her life meaning and direction. "My life is not mine to live anymore. I have another person whose happiness and well-being I have to consider and look after," she says.
Taking on the role of a mother is, no doubt, the best thing that happened to her. "Every waking day that I find him by my side makes all the sacrifices worth it. My life became meaningful. It's like everything I do now makes sense," she declares. "When I decided to adopt, I thought I was helping a child get a better shot at life. But as I raise my child, I realized he is the one who is giving me a better life. I say everything is better when you have a mother."
And as it turns out, God had even better plans for the two of them—He gave them a bigger family to make their days brighter and happier.
Emmy met a partner with whom she can share the joys and pains of parenthood. She got married to Erik—a widower with four sons—in February of last year, giving Luke a dad and brothers, too! Now, Luke has two more words he can always find comfort in saying: "dad" and "kuya."
Luke used to call Emmy, "nanay." And when she and Erik became husband and wife, Luke called Erik "papa" at first. But one day, when Luke came home from school, he told them he would now call them "mom" and "dad," because these terms are for couples.
And as Luke gets older and more curious about certain things, Emmy is looking to make his adoption clearer for her son. "I don't have plans of hiding his adoption from him," she stresses. "When the time comes that he is older and more capable of understanding his birth mom's situation when she decided to give him up, I would eventually tell him the real story of his adoption because I believe I owe him that truth."
If ever she gets the chance to talk to Luke's biological mom again, Emmy would say "thank you" for giving her a chance to raise him. But at the same time, she feels sorry for her, because she couldn't keep her child with her.
Emmy encourages those who wish to adopt to pursue it, and give a child a home. As they say, the world may not change when you adopt a child, but for that child, the world will change. "Adoption is a beautiful gift from God. It's a loving response to help children cope with brokenness by providing a family for them, taking care of them, and nurturing them as you would your biological children," she shares.
After all, a family can be formed with a love that knows no bounds. "I honestly still feel bad when someone asks me, 'Where is his real mother?' It's like there is a category of what counts as family and that there are types of families that are more valid than the others," she admits. "I hope one day, we all look at adoption as it is: just a process, and not something that will define a child."
In the same way, an adoptive mother is, at the end of the day, simply a mother—there is no further label or qualifier needed to prove how worthy she is of that title.
Photos courtesy of Emmy Diano