Inspiring Person of The Week: Messy Bessy And HOUSE Foundation's Krie Lopez
Her business was established for the main purpose of helping at-risk young adults
Last February 1 and 2 at Palma House in Makati, Leading With Heart: Global Women's Summit gathered a number of inspiring women who continue to shape the world by leading with purpose. During the two-day event, they shared their individual struggles and experiences as they pursued their passions. The summit's mission is to inspire, support, and engage fellow leaders.
Metro.Style had the opportunity to chat with Kristine "Krie" Reyes-Lopez, the woman behind the popular, well-loved brand Messy Bessy, which has been offering natural, biodegradable, non-toxic home and personal care products since 2007.
Did you know that when you buy Messy Bessy's products, you are helping someone's future?
This social enterprise is an organization that focuses on providing education, employment, and rehabilitation for formerly abused, trafficked, incarcerated, and impoverished young adults. "These kids go through a harrowing past, and if they're not helped within the childhood window—which many of them really aren't then—they turn into adults who are helpless, right? But normal people think, 'You are able-bodied. That's okay, just help yourself.' So I think it's a very neglected sector," shares Krie as she opens up about the vision of her brand.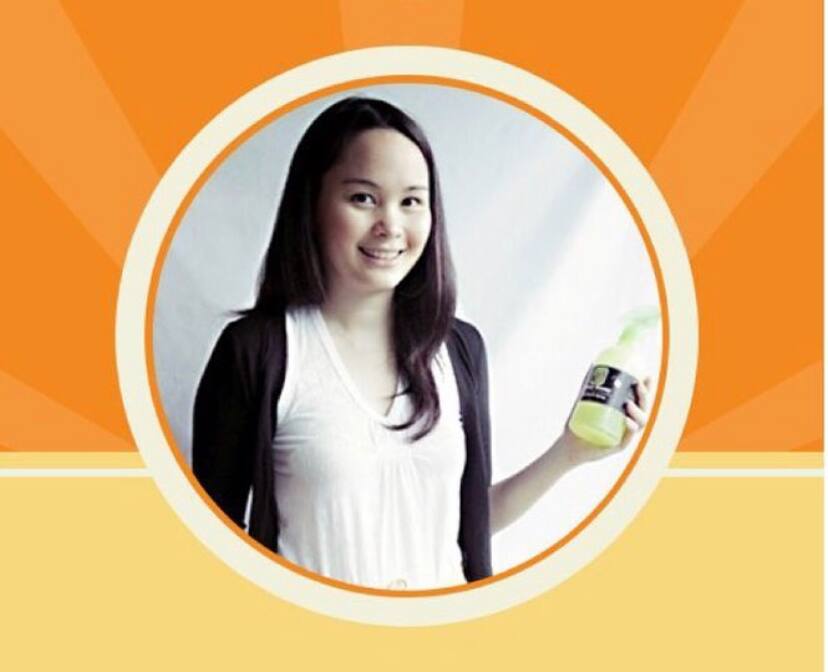 Messy Bessy's Krie Lopez | Photo from @hellomessybessy
Although she's extremely happy with how far Messy Bessy has come, being the CEO of a brand like this wasn't exactly her dream. A mechanical engineering graduate from Ateneo de Manila University, Krie always thought that working in a corporate company was the way to go. She says, "I worked in a corporate company for eight years. As I was an analyst, I really wanted to do social work and that's why I ended up as the CSR head of the company eventually. And then as CSR Head, it was like the dream job, but then I got tired of being constrained by the businesses goals and also by the funds of other people so I decided to resign."
As she reflected on the choices she made, she realized that social entrepreneurship is the rightful path for her to take. She adds, "Being in corporate, it was the only thing I know how to do—business. And it was also something that I learned to respect because I did like how things get done. I mean, businesses are real power than other organizations I think don't have. That's why the idea of combining both has really enticed me."
Krie then began to turn her eye into a business venture of her own, by making organic home cleaners. She shares, "My sister was helping me come up with ideas. We were thinking, there are so many soaps already but there are no home cleaners yet. Then I decided that we'll do it, and it's either people won't take it or we'll be the first in market—and that's how it all started."
She produced the first line of cleaners at home with the formulation found on the internet and sold it through the former social media platform called Multiply. And as she looks back and shares more of her humble beginnings, Krie smiles and says, "I never really thought that it's going to be like this, you know." She started Messy Bessy as an independent brand that eventually partnered with various organizations that are aligned with their goals.
In 2015, Krie established HOUSE Foundation (Helping OURselves through Sustainable Enterprises) as a non-profit partner of Messy Bessy, to further help at-risk youth and give them a chance at a brighter, better future.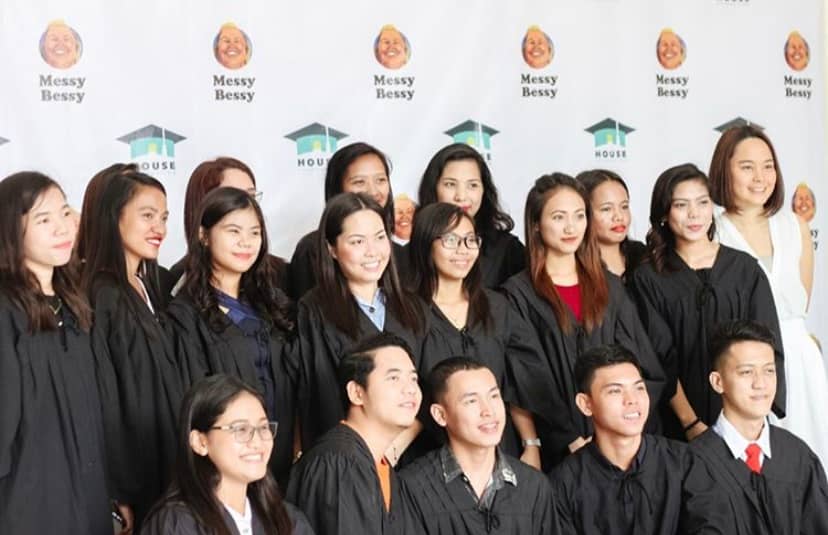 Krie with some of the students she, her brand Messy Bessy, and their HOUSE Foundation (Helping OURselves through Sustainable Enterprises) have helped. | Photo from @hellomessybessy
Now on its 13th year, Messy Bessy is not only considered a go-to brand for home cleaning essentials, it's also recognized for its advocacy. "You know, these kids, a lot of them were at that time institutionalized. This time, I wanted to put them in a mindset to empower them and make them feel that they're part of something that creates a safer home," Krie points out.
When asked about which part of her job makes her the happiest, she then credits all the young adults she has had the chance to meet and work with. "It's a gift to be just beside these people who are so resilient, because you have these people who constantly put things in perspective," she says. "When you work in Messy Bessy, you're more than just a business manager, but a guidance counselor and a mentor as well."
Photos from @hellomessybessy