This Young Musician With Autism Delighted Netizens With His Online Birthday Concert
For 13-year-old Luis Ignacio Gatchalian, there is more to life beyond his autism diagnosis. His mom Chie says, "This concert is a platform for us to spread awareness and acceptance for special needs and autism"
A condition truly doesn't define a person's whole being.
As the world reels and deals with a devastating pandemic, in one corner of the internet, Luis Ignacio Gatchalian helps provide relief and delight to music enthusiasts across the globe. The young musician with autism recently turned 13, and decided to celebrate the milestone with an online birthday concert held last May 23.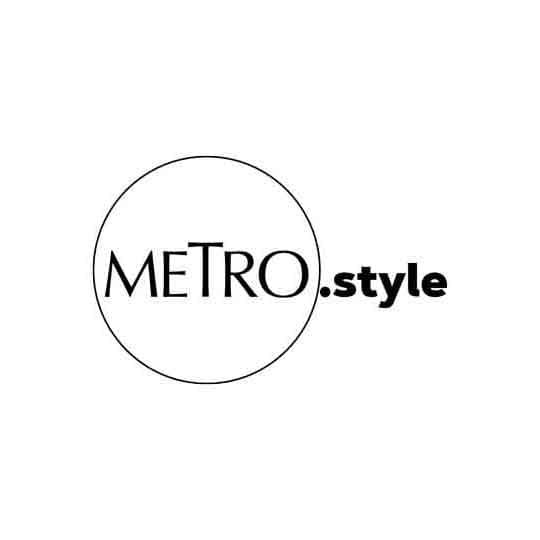 Luis Gatchalian, a talented young musician who was diagnosed with autism about 10 years ago, celebrated his 13th birthday through an online concert.
Music heals
Luis, who was diagnosed with autism when he was only two years old, successfully showcased his musical skills and talent online, spreading hope amid these trying times.
His proud parents Toby and Chie Gatchalian felt that holding a virtual concert for Luis' birthday was like hitting two birds with one stone, as it was something that made their son happy and, of course, entertained others as well. Chie tells Metro.Style, "Last year, when COVID happened, Luis did a concert to benefit his school's scholars. That was his first solo concert. He has been playing the piano for a while but he doesn't usually like to share his talents. He's very anxious. But I guess, because of the current situation, he doesn't see people in person and it has made him a little less shy. [The concert] was received very well. He raised quite a bit and was able to help his classmates access online learning. I think that gave us a good venue to share his talent to people and for Luis to practice his social skills, talk and be less shy."
Luis' recent online birthday concert was something the boy truly looked forward to and prepared well for. "I am excited, I can't believe it," he gleefully shares, adding that it makes him really happy whenever people request him to play songs. His mom added that, to her surprise, the concert was supported by people who are not just from the Philippines but also by those who are from Italy, Spain, Middle East and other countries, and they all agree that Luis' music uplifts them.
"I think it's great. It makes people happy. It makes him happy. For me, this is really coming full circle from being sad and depressed when Luis was first diagnosed… If you told me 10 years ago that it would be this wonderful to have Luis and this talent, I would have told you that you're crazy. Even I had no clue how good he was until last year... The level where he's at right now with his skills, according to his teacher, is pang-college level," the proud mom says.
During Luis' birthday concert, he wowed with his piano performances of songs like "Bohemian Rhapsody," "Overjoyed," "Isn't She Lovely," and "Araw Gabi," delighting viewers and inspiring them even through laptop or mobile phone screens.
Love for music runs in their family. Luis' older sister Andi plays the ukulele and the guitar while his grandfather, Ed Gatchalian, is a renowned musical director and a jingle writer. His great grandfather was also a violinist for the Philippine Philharmonic Orchesta. His cousin Tala is a singer.
He was five years old when his parents realized his budding talent in music. Whenever he would hear a song, he could impressively copy and sing it right away even if it was a Vietnamese song. His love for singing took a backseat, and he became more passionate about playing the piano. At eight, he began taking piano lessons as part of his therapy, to help him focus better. He's been regularly playing the piano since, but because of the pandemic, he developed a deeper love for it. Luis' favorite songs to play on the piano include Bruno Mars' "Leave the Door Open," Ogie Alcasid's "Bakit Ngayon Ka Lang" and Regine Velasquez's "Araw Gabi." His favorite artists are Ogie Alcasid, Billy Joel and Debussy.
"Luis has improved a lot in terms of playing the piano with emotion, which we thought was why it would be really great for people to see how he has improved," Chie shares. "During that time when he was diagnosed, a lot of people didn't want to talk about autism in general and specifically if their kids were diagnosed with it. It was, parang people said, 'Why do you want your child to be labelled? It's going to be detrimental.' To be very honest, for me, doing this is to show people that instead of it being a bad thing, and because we are very upfront with Luis' diagnosis, he has gotten the help that he needed very early on. I really think that one of the reasons why we wanted to do this was to inspire people and also for parents to find whatever it is that their child is good at."
"Number one, accept the fact that your child is different. Everyone's different anyway regardless of ability. This concert is a platform for us to spread awareness and acceptance for special needs and autism"
A wonderful journey
When Luis was a baby, his developmental milestones were on track. However, before he turned three, he began to show unusual behaviors that left his mom concerned. "The first thing he lost was speech, he stopped eating solids and looking people in the eye and even stopped responding to his name. He would be just by himself," Chie describes. She initially attributed this as a manifestation of his feeling sad for missing his dad who was assigned abroad for work. It was when Chie expressed her worries with her friends that convinced her to get professional help.
"When I brought him [to the doctor], I kind of knew already. I was very devastated about it but I didn't allow myself to wallow in despair. Inisip ko rin na the only person who can help him is me. After mong umalis sa developmental pediatrician, bibigyan ka nila ng checklist of things to do. Hindi ka p'wedeng umiyak lang dyan kasi somebody has to do it. The first thing I did after I cried my eyes out was, the next day, I called people who I knew have children on the spectrum and who are older kasi gusto ko ring makita what we are looking at in terms of growth and development," she recalls.
After talking to parents on a similar boat and getting her act together, they sent Luis to school and got him the therapy he needs. At only three years old, Luis had to contend with 30 hours of therapy on top of school, speech therapy, and other activities. "Last year, he was finally cleared of all of his therapies because he met his goals. He still has his challenges but I'm very happy with how it has turned out," Chie says.
For mom Chie and dad Toby, the parenting journey was much tougher when Luis was younger—things have become so much better now despite the pandemic, except for the fact that Luis sorely misses his ate Andi who's currently in the UK studying at a university.
Asked how it's been to be on this journey with Luis, Andi shares, "We grew up being very kind and gentle to each other in general. He would have a few tantrums and meltdowns here and there, but I think his autism meant I had to grow up a lot faster and treat him with patience more than a lot of the older siblings who would tend to pick on their younger siblings because they can."
She adds, "Seeing him exceed all our expectations is generally the most rewarding thing. There were times when we didn't even think he would be able to look anyone in the eye and now he's interested in everybody and wants to engage in conversation more than ever. He's grown up so fast and it's really lovely that he and I can hold meaningful conversations now about his future and what he wants to do. It's very exciting. The possibilities, honestly, seem endless for him now. Probably the biggest challenge, which is more of my problem, is worrying about how the world will treat him once he's out there. We can't protect him forever but there are really ignorant and hateful people out there who won't accept him. That's the hardest thing for me to swallow and it's a little terrifying."
That is something that Chie is worried about as well, and she hopes that people would be more accepting of individuals with autism. She tells us, "They have so much to contribute. Luis is really focused and he does things really well. There has to be a world, at some point, that would be able to fully integrate individuals like my son. Get them in the workforce, have them work in schools or wherever na hindi lang menial jobs or para lang may magawa but actually to be a very productive part of society. I've already seen that happen elsewhere in the world—if we can just promote awareness and acceptance and have people be not just tolerant but really embrace people with autism fully because they have so much to give."
With a society continuously being educated on autism and the existence of high-functioning individuals diagnosed with it, there is indeed hope for a better future and a more accepting world.
Here's an excerpt from Chie's heartwarming birthday tribute post for her son on Facebook:
"Today and everyday, I celebrate Luis. I cannot say enough how much of a gift he is to me. If you are blessed enough to have him in your life, I hope you recognize that, too. Luis. His talents. His love. All these. Freely given. NEVER deserved"
Happy birthday, Luis!
Check out the 13th birthday online concert of Luis below, as well as a video compilation of birthday greetings for him from Alex Gonzaga, Ogie Alcasid, Jose Mari Chan, Gary Valenciano, and Mikey Bustos:
Photos courtesy of Toby and Chie Gatchalian