Metro Society Trains The Spotlight On "Inspiring People" And How They Made A Difference Throughout The COVID-19 Pandemic
The aim of this special is to honor and pay tribute to these inspiring people, giving them a platform to have their stories shared to Filipino people and to the world
For close to two decades, Metro Society, the bible to high society and luxury, has made its mark as the magazine authority on the most inspiring and relevant personalities in Philippine society, offering its readers a truly authentic voice and an insider's perspective.
Much like its mother company ABS-CBN, to be of service is at the core of everything done at the Metro Group. Letting love and kindness be our roadmap, Metro Society has produced an on-air special for Metro Channel dedicated to the heroes and beacons of hope during these unprecedented and uncertain times. Titled "Inspiring People," the leading homegrown luxury lifestyle magazine in the country produces a four-part special featuring personalities whose powerful and inspiring stories have been sources of strength and hope for us all. The aim of this special is to honor and pay tribute to these inspiring people, giving them a platform to have their stories shared to Filipino people and to the world.
It's hosted by the magazine's editor-in-chief, Raul Manzano; he sat down with several of today's modern-day heroes who rose above the tough situation to uplift others and inspire many to do the same.
Check out who were featured in Metro Society's "Inspiring People" special in the gallery below: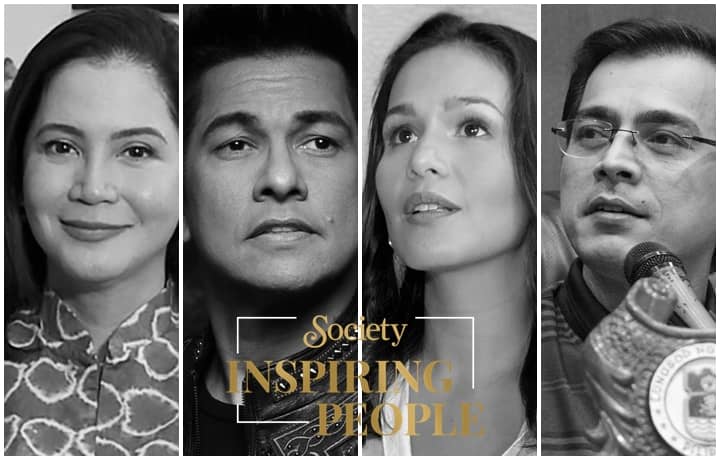 Photo Gallery
Photo Gallery
Some of the simplest acts can make a big impact, and this is the story of a few individuals who rose to the occasion to create lasting waves of change.
Below, check out our articles on the featured celebrities and personalities in Metro Society's "Inspiring People" special:
Watch the four-part Metro Society "Inspiring People" special below:
Watch episodes of Metro Society's Inspiring People on Metro.Style's YouTube Channel, as well as replays on Metro Channel (channel 52). Stay updated by following Metro Society on Instagram @metrosocietyph, and Metro Channel on Facebook, Twitter, and Instagram @metrochannelph.
Lead photos courtesy of Metro Channel (Sec. Berna Romulo-Puyat), Tagz Samarita via Iza Calzado, Gary Valenciano, and office of Mayor Isko Moreno
With words by Justin Alexandra Convento