EXCLUSIVE: Frontrow Founders RS Francisco And Sam Verzosa Believe That, Indeed, Sharing Is Caring
On the front lines of goodness, giving, and changing people's lives, the multi-awarded direct selling company spreads hope in everything they do
Yes, the numbers and facts are staggering. Hundreds of millions already donated to charity. All sales for May and June, all pledged to be given away. But what it really boils down to is, as Boy Abunda so simply and succinctly puts it, "Being authentically good people. Mabubuting tao."
RS Francisco and Sam Verzosa are the founders of Frontrow, a multi-awarded direct selling company with members of a million, "And more, actually," Sam clarifies. In addition to their millions of members, Frontrow has assembled a powerhouse cast of brand ambassadors: both our recent Miss Universe winners Pia Wurtzbach and Catriona Gray, Gary Valenciano, and Floyd Mayweather. But in a video on their Instagram account, "The King of Talk," television host, and LGBTQUIA rights advocate Boy Abunda says that what really makes him proud to be part of the Frontrow family are "the conversations that they are having to help people."
Oprah Winfrey once said that having money doesn't change you; it just magnifies what you truly are. The phenomenal success of Frontrow has merely magnified the magnanimity that both RS and Sam already had innately and naturally, even before they had monetary abundance.
Back in 2009, when Frontrow had just begun, Typhoon Ondoy—the most powerful and destructive typhoon to ever make landfall in the Philippines—devastated large swathes of the nation. RS recalls, "We didn't have anything. No sales, no endorsers, no billboards, no big office. Our office was minuscule. But we just had to do something. We went to the grocery and started to repack goods. When the members heard, they wanted to join us. So we filled a truck and then the members brought their cars. And we went to Marikina, which was one of the hardest hit cities, and we met with the mayor, Bayani Fernando, and told him we had all these goods to give. It was fun! And that's the first time that I felt that we were on the right track."
RS and Sam both acknowledge that their humble beginnings shaped their desire to give back as they provided a network to change lives. When he was accepting one of Frontrow's many business awards, Sam said in an interview, "The true essence of network marketing is to help people." RS philosophizes, "Because of how I grew up, I knew early on that luxuries in life are not easy to achieve. And if God gives you the grace to be able to give back, you've got to do it." Sam says, "It was very natural for us to share."
2020 has proven to be their time to really shine. "When Taal happened, we just called people together to come to Angelicum and we were all on the floor, packing together. Siyempre, we can't do that anymore!" RS quips. "I remember that we had a member who had only been part of us for two months. He really wasn't making that much in sales. But when he knew that we were getting together to pack groceries and give relief goods, he wanted to give. So that culture of giving is really there."
From the early days of their informal relief work, they have established Frontrow Cares, their charitable arm. "But it's really more than just a charity, it's a movement," Sam declares. "We have Frontrow Cares events in Singapore, Dubai, Qatar! It's worldwide. We have gone beyond our shores." RS adds, "And it's really good since we can't travel now, so it's the members who are doing it for us and they just update us."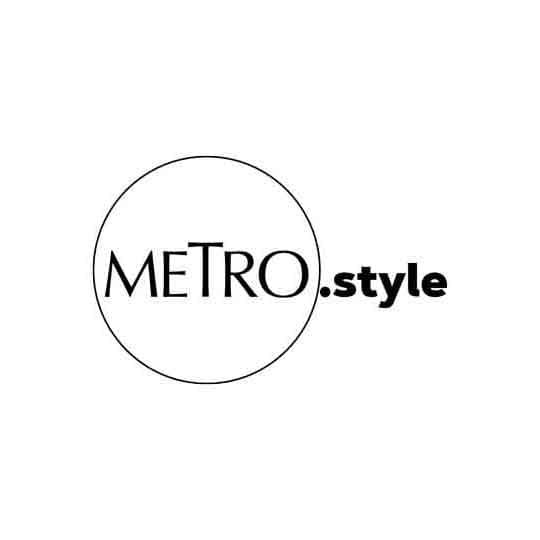 Coming from the early days of their informal relief work, the founders established Frontrow Cares, their charitable arm. "But it's really more than just a charity—it's a movement," declared Sam Verzosa.
And from Taal to the COVID-19 pandemic, they haven't stopped. "So at first, it was the hospitals who really needed help. So we went on a drive to donate PPEs and food and drinks to about 50 hospitals. Then we started to get calls from mothers that they needed milk for their children. Now, we are doing events to help out the jeepney drivers, since they can't make pasada. We also have partnerships with companies such as Minute Burger, Leslie, and Brothers Burgers to distribute cooked meals and snacks to informal settlers. It's really fun, we drive around and give food to those who need it. Imagine, we've all been eating Clover chips all our lives, and now I'm working with Leslie!" RS exclaims. He shares that these brands don't even ask for publicity or anything in return. "They don't say, 'We'll give you goods and can you plug us?' Which is also our philosophy in giving. Once you've helped someone out, it's like, 'Thank you, NEXT!' You never think of what you can get after."
Their decision to donate all their sales for May and June came from a deep place of gratitude. "We know that with the pandemic, so many businesses had to close. We are just so grateful that because of All Access, our members can ship anywhere, domestically and worldwide. We were just so grateful that we still had business, and that's when we decided to donate our sales," RS tells us.
Sam adds, "We help as the need arises. When we saw after donating the PPEs just how much people needed sustenance, we shifted to the cooked meals and giving rice and chicken. And now, we are helping out the jeepney drivers. We see what's needed and that's where we go. With our million plus workforce, companies know we have the manpower to help and that's why they approach us."
A quick look at their Instagram proves that once they give, they do forget. They don't outline the days they spent giving to the LSIs (locally stranded individuals) who were all crowded in Rizal Memorial. Or the encouraging and inspiring messages they post for their members. One such post was particularly striking: it was a simple and heartfelt prayer.
God of Life,
You have promised to be with us everyday.
Also in difficult days, like in times like these.
Give us clarity in our minds
Strength in our work and discernment.
Rest as we sleep
Peace in our minds and hearts.
We pray that love, not fear , go viral.
Inspire our leaders to decide wisely
Aligned with the common good.
Be with those who need help
Help us to see what we can offer
From and Because of Your love. Amen.
Charles Revson once said that he wasn't selling makeup, he was selling hope in a jar. Frontrow does more than that. They don't just sell hope. They live it, every moment and every day.
Photos courtesy of Frontrow

Check out Metro Society's "Inspiring People" special below: