EXCLUSIVE! Michelle Dy: How Beauty Vlogging Changed My Life
The top Pinay beauty vlogger opens up about her journey in the digital space—mistakes, achievements, dreams, and all
"Maarte kasi ako," Michelle Dy unabashedly admits in her signature kikay tone. In that short statement alone, one can easily understand why she's the top Pinay beauty vlogger. She's raw, real, and relatable. She's confident, and because she is, her followers and subscribers feel empowered too.
For her 2.7 million YouTube subscribers, 1.2 million Instagram followers, and 200,000+ Facebook followers, she's exactly the kind of woman they want to talk to them about the "murang skincare," a simple yet sexy makeup look, the "mahal vs. mura" lipstick, the "perfect kilay tutorial," among hundreds of other interesting, trendy, and timeless topics the beauty fans can surely appreciate and relate to.
"Not everyone can afford expensive makeup. Some girls can afford nicer things. So I try to find a balance in everything I feature para bongga," she says, emphasizing the last word with endearing candidness her "Angels" (her nickname for her subscribers) consistently find comfort in.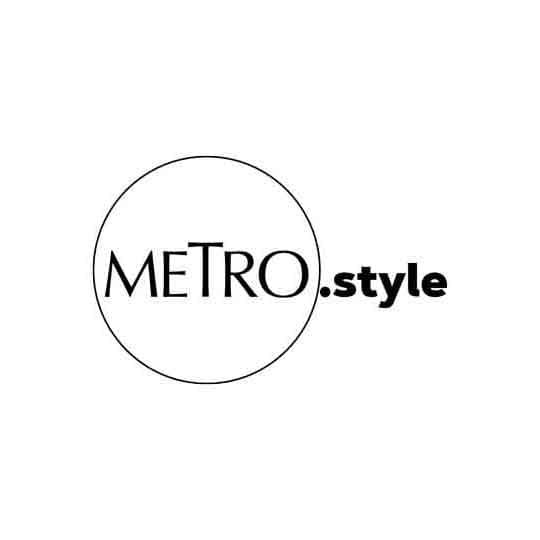 "Marami akong moments with my Angels. Grateful ako na may opportunities na nami-meet ko sila. Minsan 'yung iba, naiiyak pa, 'yung iba may kung ano-anong dala na they prepared for me. Nakaka-touch 'yung moments na ganu'n," says Michelle.
Discovering the joys of vlogging
It's been close to a decade since Michelle started her YouTube channel. Like many social media influencers today, she began as a blogger, with a blog site named "Beauty in Every Corner." But thanks to her friend's recommendation, she discovered the joys of vlogging, and realized she's more comfortable in that platform.
Picking out the concept for her YouTube channel was a no-brainer. As young as seven years old, back in her hometown in the province of Ilocos Norte, she would already recreate the looks of the celebrity cover girls of a Tagalog weekly magazine. She would use her mom's makeup stash, which was only made up of about four items. This fascination with beauty stayed with her until she was old enough to buy her own makeup, while living independently in Manila as a college student. "Bata pa lang ako, may interest na ako sa beauty. So nag-translate siya nu'ng na-discover ko na 'yung vlogging," Michelle tells Metro.Style.
At the time this Mass Communication graduate was educating herself on the basics of vlogging, American makeup artist, entrepreneur, and YouTuber Michelle Phan was her source of inspiration. She wanted to try out the looks featured on Michelle Phan's channel, but the then aspiring Pinay vlogger found it hard to do so given the lack of access to imported beauty products the former was using in her videos.
That made her realize her initial goal for her vlog: to give Filipinos an easy-to-follow beauty channel, wherein the products featured are more affordable, more accessible to local consumers, and more suitable to their skin.
The first-ever video she uploaded was a "Smokey Burgundy Eyes" makeup tutorial. "In na in ang smokey eyes nu'n, 'yung talagang pang-club na smokey eyes. That time 'yun 'yung uso aside from 'yung mga Japanese na mga doll eyes na may mga contact lenses na mga itim na malalaki," Michelle recalls with a smile.
Her first videos were tutorials done with only text instructions and a background music, with either a voice over or absolutely no speaking parts.
Staying true to her pastime back when she was younger, Michelle would also turn to celebrities for inspiration, to carve her niche in the digital space and establish the core of her channel. "I think 'yun 'yung mga videos na talagang naglagay sa'kin sa radar," she points out.
She would copy the makeup looks of celebrities like Kathryn Bernardo, Julia Montes, Anne Curtis, Kim Chiu, Maja Salvador, among others. She did these alongside how-to videos like makeup for morenas, a five-minute makeup style, and nose contouring.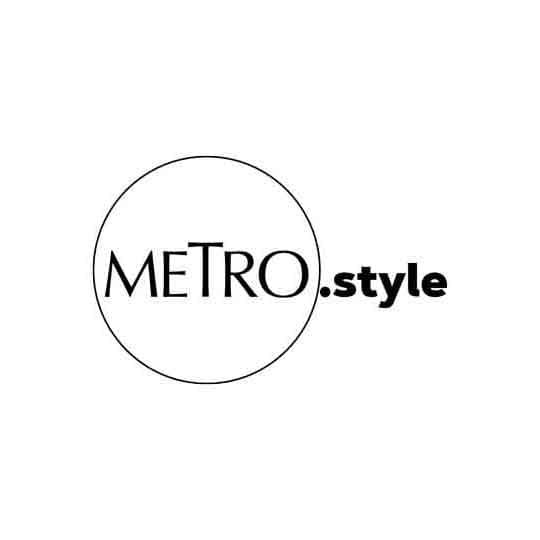 If she didn't become a vlogger, Michelle said she'd probably be working in a TV network. That, or she'd be busy running their family business in the province.
Turning point
Slowly, as her collection of YouTube videos was starting to grow, she began to feel comfortable with the idea of talking in front of the camera. She explains, "Before, I would still talk in English, 'yung mga voice overs ko English pa just in case meron akong viewers na nasa ibang bansa. Tapos 'yung mga products na ginagamit ko, some were imported products pa. I was hoping to reach a bigger audience, not just the ones in the Philippines."
But when Michelle looked back on the videos she had produced, she felt they weren't really showcasing her personality. She wanted her content to resonate with her fellow Pinays. This is why she decided to be more comfortable with herself and communicated with her viewers in Taglish (Tagalog and English), making her videos more engaging, approachable, and subscriber-friendly.
Michelle's journey as a vlogger was filled with experimentation and trial and error. But ultimately, those experiences led her to not just creating a seamless connection between her on- and off-cam personalities, but also solidifying the reasons why her voice deserves to be heard in the noisy digital space. There were intangible elements like those that came into play, but there were also the tangible, technical matters she needed to take care of.
She recalls her struggles as an up-and-coming vlogger, saying, "It wasn't easy. That time, wala naman pumapansin sa'ming vloggers. Ang struggle namin before is, number one, s'yempre 'yung resources namin, 'yung mga gamit. Wala pang pumapansin sa'min, wala pang brand na naniniwala sa'min. Wala pang mga brand collaborations. We literally started from scratch, not just me but also the whole Filipino beauty vlogging community at that time."
Her videos now are beautifully shot and edited, and she has perfected her lighting too! But it wasn't always that way. When she was starting out, she only had a point and shoot camera. And since ring lights weren't a thing yet, can you imagine she would only use a lamp?! "'Pag maulap sa labas o kaya 'pag gabi na, 'di na kaya mag-film kasi hindi maganda 'yung lighting. Tapos s'yempre 'yung laptop, slow pa," Michelle laughs as she looks back on her early years as a vlogger.
When she realized she was serious about vlogging, she took branding to heart and revisited the type of content she produces. The turning point in her career happened about four years ago. Michelle shares, "I had a video called 'Tipid Pa More Makeup Tutorial.' I remember, when I made that video, that was when I told myself na 'from now on, I will wholeheartedly open myself to my Filipino viewers." The said video, uploaded on June 10, 2016, now has almost 3 million views. It showed her in her best candid, kikay self. She's like your friend talking casually to you about all things beauty, joking that you should be proud of your eyebags "kasi pinagpuyatan mo 'yan!"
Humor and her enthusiasm about discovering beauty products, tips, hacks, and techniques eventually became the winning formula for her videos, helping her gain a huge following over the years and establishing her credibility as a beauty expert. She has been tapped as an ambassadress for some local beauty brands, and did a lot of tie-ups with them too!
Further proof that her influence in this field has been recognized are the collaborations she had done with local celebrities, some of whom used to only serve as inspirations for her "get the look" type of videos. She got to interview Nadine Lustre (and James Reid), raided Andrea Brillantes' makeup kit, and had the likes of Kathryn Bernardo, Alex and Toni Gonzaga, and celebrity makeup artist Albert Kurniawan do her makeup!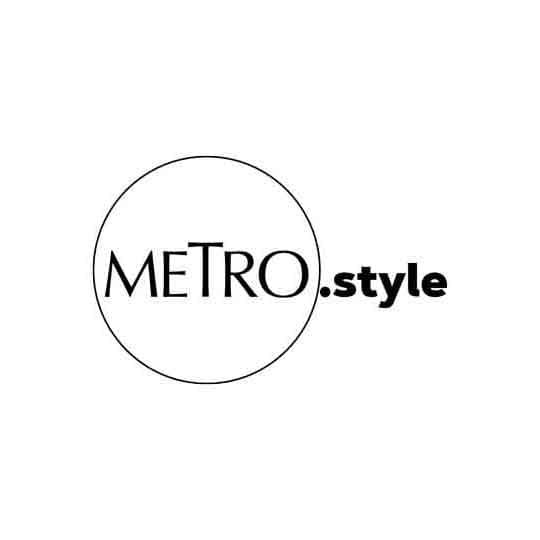 Out of all the pieces of beauty advice she has shared, this is what stands out for her: "It's really important that you do what's comfortable for you. That's what brings out your real beauty. Don't wear a look just because it's trendy. Follow whatever you think is prettiest on you. Be confident and comfortable."
Learning the hard way
The ugly side about Michelle's success as a beauty vlogger, however, is that it's not always rainbows and butterflies. With fame comes influence, with fame comes great responsibility, and with fame comes a bevy of bashers, too! These are a given, and these are facts she had repeatedly told herself, but nothing could've ever prepared her enough for a major backlash. Michelle says, "Habang tumatagal, habang lumalaki 'yung reach mo, mas dumadami talaga 'yung mga tao na nagsasabi sa'yo ng mga below the belt comments, ng sobrang masasakit na salita."
In 2018, Michelle figured in a much-publicized controversy involving American singer, cosmetics brand founder, and YouTuber Jeffree Star. In a nutshell, Jeffree called out Michelle for copying his "approved makeup" series on YouTube, and recreating it on Snapchat. Despite that, Michelle was vocal about Jeffree being one of the few YouTube stars she truly looks up to. After the incident, acknowledging her misstep, Michelle deleted her entire "MD Approved New Series," and issued an apology that read: "I would like to take this opportunity to sincerely apologize to Jeffree Star if in any way or another I may have violated your rights from the use of your trademark… I am sharing this to all of you to serve as a lesson for all of us. I believe that a mistake cannot be corrected with another mistake."
But Michelle hasn't even recovered from this issue yet when she got into another controversy soon after. Michelle became the subject of intense online bashing once again. In response to the negative comments that were being thrown her way then, the fed up Michelle posted on Instagram Stories: "Pati filter, lighting, camera, editing, whatever chuchu ng picture ko pinoproblema niyo! Kaloka hahaha. Problemahin nyo yong mga blackheads at pimples nyo mga besh, wag yung picture ko. Lahat na lang! Kalerks!" Netizens immediately called her out for her comment that came across as skin shaming to many. Thinking about it now, she admits she should've known better, and that she should've been more mindful of the message she was unconsciously sending, especially to those who look up to her to give them some confidence boost.
The online hate for Michelle didn't stop there. In October of last year, when Michelle launched her own brand of brushes and sponges called "Michelle Dy Basics," a netizen asked Jeffree if he would be willing to do an "honest review" of Michelle's products. To which, he replied, "I don't have time to review trash on my channel." Michelle responded to this by saying, "Call me trash all you want, but not the products which not just I, but a lot of people, worked hard for. If it didn't pass your standards, I cannot do anything about that. But one thing is for sure, I worked hard, poured my heart and 100% into it and I am proud of it."
Aside from a few tweets, Michelle preferred to stay silent about those issues for the most part. She used those times to reflect on herself, her mistakes, and her purpose, and at the same time re-focus her vision to the things that truly matter. But there was no denying that it was an extremely dark phase in her life.
"The first Jeffree Star issue was another turning point in my career… Then there was the skin shaming issue," she explains. "People did not see the struggles that I went through behind the scenes. I went through anxiety and depression because of those. I was mentally unstable at that time. Sobrang bugbog-sarado ako sa Internet nu'n. Buti na lang I had people around me who supported me and who told me that everything will turn out well. It was a hard part in my life, not just my career."
She took this opportunity to learn important life lessons, such as humility. No matter how far she has reached in her career as a top beauty vlogger, at the end of the day, she knows she's nothing without her supporters. And so she must always be grounded, and stay true to what she has always hoped to be: an inspiration to many.
Michelle knows she still has a long way to go. And in the journey she's about to take for another five years or maybe even another decade, she hopes that fate would someday lead her to meet Jeffree. "Pangarap ko yun!," she says. Michelle also dreams of collaborating with Huda Kattan, PatrickStarrr, and Bretman Rock.
Despite the issues and controversies she had to deal with in the past, this career remains irreplaceable for her. "Vlogging changed my life. I discovered myself more because of this," Michelle says. "The growth na pinagdaanan ko because of this career, it's something I will never trade."
Michelle has been vlogging for almost a decade, but she has no plans of stopping anytime soon even when there are a lot of new vloggers in the Philippines now. This is not just a hobby for her, it's her passion—and passion is not something one can easily give up on. "I will continue to share my life and whatever I know about beauty," she concludes, promising that her channel "will be your safe place for beauty and positivity."
Now, come to think of it, today, when a little self-love goes a long way, a small dose of GGSS (gandang-ganda sa sarili) realness won't hurt too! If you're maarte like Michelle, there are ways to channel that kikay personality into something uplifting and positive, just like how this top Pinay beauty vlogger did all those years ago.
Find your uniqueness. Find yourself. Figure out how you will stand out. These are the only ways for you to shine. Be patient. It's going to take awhile. There will be a lot of discouraging moments, but if you're really serious about it, don't ever stop—Michelle on her advice to new vloggers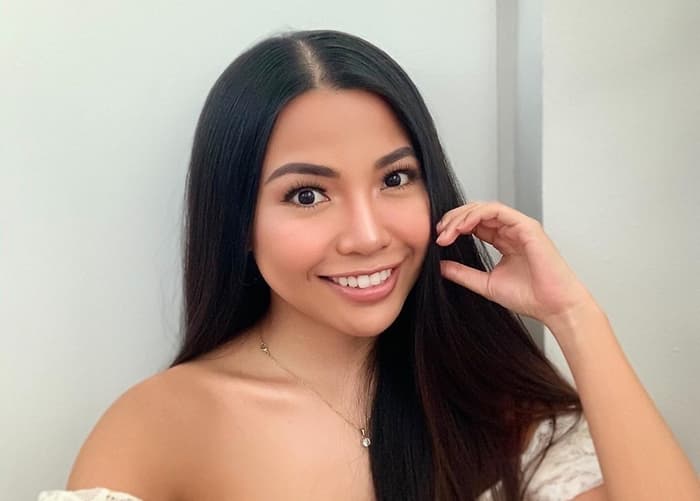 Beauty Inspo From Michelle
Beauty Inspo From Michelle