Mikee Vitug, Jess Labares Transcend Boundaries—They're Cebu Pacific's First Trans Woman Flight Attendants
There was nothing that could stop Mikee and Jess from reaching their full potential and chasing their dreams; not discrimination, not closed-mindedness, not intolerance—not even gravity
The road was rough and the voyage turbulent, but here they are.
Proudly, Mikee Vitug and Jess Labares carry the distinction of being two of the country's first openly transgender women to be employed by an airline as cabin crew members, proving that despite the intolerance and inequality faced by members of the Filipino LGBTQIA+ community, there is hope in the horizon and it is worth celebrating.
They made history last month for breaking boundaries and embracing the responsibility they now carry on their shoulders. A burden, it is not, but a privilege it is to be role models for trans women in the country with dreams of being and doing more.
Below, both Jess and Mikee detail their memories of growing up, the struggles they surpassed, their journeys of transitioning, and the happiness they both found as they re-claimed their identities as trans women.
Read on to get to know them and gather some inspiration!
Jess Labares
Jess is the epitome of sunshine. Decked in the iconic yellow of the airline she has become the first post-op trans woman flight attendant for, the 26-year-old is smiling brightly, her beauty queen grin warm and contagious. It's impossible not to smile along with her.
Just last month, she made headlines and history after finishing the 57-day training required of Cebu Pacific cabin crew members, and she couldn't be happier. As she tells Metro.Style about the journey she's taken to get to where she is today, her words are impassioned and excited, her laugh cheery and light. "It's extreme happiness," Jess can't help but say. She admits that it wasn't her childhood dream to become a flight attendant—in fact, she entered college planning to take up Nursing, then shifting not long after to study Physical Therapy. But destiny had other plans for Jess. All it needed was a bit of time and a lot of hard work and passion.
Born in Cebu City to Gilda and Saul Labares and raised in Ormoc City, Jess grew up not understanding why her elementary school teachers would keep classifying her as a boy, separating her from the other girls whenever they would line up for school activities. She was a girl, she knew it, and her parents did too.
In the same way cisgender people, or those whose gender identity aligns with the sex assigned to them at birth, know exactly whether they're a girl or a boy from a young age, so do some trans men and women. "I think all other trans women feel the same way," says Jess. "You don't wake up one day deciding, 'Oh, I'm a girl.' You don't. It's innate in us. It's what we've felt since we were born."
She and her parents never had a discussion about her gender identity, not because no one wanted to talk about it, or that it was a taboo topic, but because for all them, it was a given: Jess has always been a woman, and so there was never really a turning point nor a coming out. "They've already known since I was a kid," she says.
But some people don't have the same luck as she did—growing up with a pair of supportive parents behind her—so her gratitude for them is endless. "They've never faltered in support," Jess says. "They educated me, they raised me well. I have the dignity, the reputation because of them."
She even jests: "If I had to choose between my parents and a million dollars, of course, I'm going to choose the million dollars because I already have the best parents in the world," she says, laughing.
Her parents are one of the reasons why she's where she is today, but the future didn't always look this clear for Jess. In college, she took up Nursing for her first year, but didn't feel like it was truly for her, so she shifted to a different course: Physical Therapy. But after graduation, she realized that it still didn't feel like it was for her, especially because as a medical practitioner, what was often needed was to conform to rules and regulations. "You need to be in uniform," she says, "and if you present as a male, then you have to be in line with that specific identity."
She then entered the BPO industry, because of their more progressive policies. The industry, she says, is inclusive of the LGBTQ+ community. While working in a call center in Cebu where she is still based, Jess decided to join beauty pageants, upon the suggestion of her friends.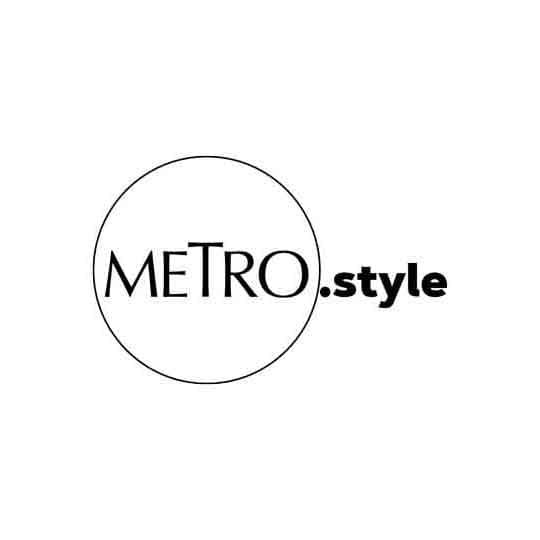 Mikee (left) and Jess (right) | Dane Soriano
"They encouraged me to participate in pageants. They got me out of my comfort zone because it's not really my thing," she says. "Being in public, being in front of a lot of people, being on stage, being in the spotlight, it's totally not my thing." But she had the makings of a beauty queen, and in 2017 at the Queen Philippines Pageant, she placed seventh overall. Two years later, she was crowned Queen Universe Philippines 2019.
But eventually, this free-spirited soul needed something more. She was no longer content with the monotony of her job, even as it was supplemented by her pageantry. "It became routine for me," she admits. "So I started looking for something else."
This something else came in the form of her flight attendant friends from Cebu Pacific. She should try it out, they told her. But Jess was hesitant—she knew that trans women flight attendants were unheard of in the Philippines.
But there was hope. While scouring the internet for news on trans flight attendants, she came across Cebu Pacific Vice President for Marketing Candice Iyog's statement about how the company is open to hiring trans women.
Jess, suffice to say, was overjoyed.
After a correspondence on LinkedIn, a rigorous screening, and final interviews in Cebu, the rest, quite literally, is history.
It's clear that this is where Jess has always been destined to be. "I really fell in love with the job," she says. "I really love engaging the people. I've been in customer service before, but it's really different when you have a face-to-face interaction, when you get to know people with different cultures. It's been really fun and awesome."
Jess is living proof that times really are changing. That even as discrimination is still present in society, moments as glorious as this one do exist, and even though it took a while for something like this to happen, Jess feels blessed and grateful anyway. "I don't know how to put it in words, but I'm so grateful. I don't know where I did good to be blessed like this," she says. "I'm just so happy and it feels so surreal."
It's quite overwhelming, she admits, but she's humbled by it all, so her hope is simple: She wants to inspire not just the LGBTQ+ community, but anyone who has dreamt of something big. Jess knows how she's become a role model to thousands of young people overnight, especially those who are also part of the community. "Do whatever makes you happy and pursue you dreams," she tells the members of the community. "If you are struggling because of your family and friends, let them be because if they are really your friends or really your family, they will accept you for who you are."
But she knows the fight doesn't end here. She knows that discrimination still happens, but she believes in the power of education and information. "We have to educate them," she says. "They think that we are different, but we're not. They just need to know who we are and what we envision." Complete acceptance will take time, of course, but Jess is hopeful that it will one day happen.
For now, she wants to celebrate victories like this, and thank everyone who has made it a reality.
Jess Labares has indeed arrived.
Mikee Vitug
On a cheerful Friday morning in Makati, Mikee sits in a sunlit room perched atop one of the city's luxury sky-high buildings and talks openly—bravely—about her life. She adjusts her sleek ponytail with pretty manicured hands as she's in the middle of telling the story of one of the most impactful events she's experienced as an adult woman, and although she's a little tense in the beginning, she smiles more and more as her narrative catches up to where she's at now.
The twinkle in her eye isn't because of the window's glare bouncing off of her eyes either, but rather, because of an inner happiness that cannot and will not be contained. It's a kind of happiness that will never be compromised ever again.
"I'm proud of myself. I've never been so happy," Mikee declares to the world. Her statement is the most confident she has sounded all morning.
At 26-year-old, Mikee is one of the country's first openly trans cabin crew members along with her colleague, Jess Labares. She now flies with Cebu Pacific and officially finished her training in November, making her a bona fide flight crew member.
She takes a deep breath and lets out a small laugh when she's reminded that she made history, however unintentionally. It can be a weight on her shoulders, she admits, to have such a designation, but she lifts her head up high to meet the clouds in the sky and makes it clear: she's ready to take on this mission, and she'll do so with flying colors.
"My boyfriend said, 'Why don't you just try?' I told him, 'Nako. Wala namang papasa na trans woman [diyan]. We're not welcome there. Sa mall nga lang, wala pa masyadong [trans women]. Sa airline pa kaya?'" Mikee shares of the time she was unconvinced about her future.
"He kept telling me to stop resisting and just try. So I did. He helped me get dressed for the job and practiced interviews with me, and I researched on Cebu Pacific and the duties and responsibilities of a cabin crew [member]," she continues.
A good omen met her at the gate. As she gave the guard-on-duty her identity card with her legal name and assigned sex at birth, she was addressed as "Ma'am," no questions asked. She was delighted. Little did she know that destiny was just beginning to roll out its blessings for her. The best was yet to come.
The experience was a far, far cry from how she was treated at her first job out of college, when she was in the middle of her transition.
At the time, her physical appearance changing, she was growing her hair out, and she was adjusting the way she dressed according to the gender she identifies with. After her open-minded professors from college did not hesitate to direct her towards the appropriate doctors and institutions to guide her during this special time, she was distraught to come face to face with a person—a Human Resource manager, no less—who told her that all of this was all in her mind.
"I went to her one day and I said, 'Ma'am, I'm in the middle of transitioning. I am changing my gender expression because I am a transgender woman. Could you allow me to follow the female grooming standards or wear the female uniform?' She said, 'It's all in your head.' Sobrang na-offend ako sa sinabi niya. Lalo na, she said, 'Mind over matter lang 'yan. There are female employees who cut their hair short. You can still wear male clothes because you're gwapo.' I said, 'Excuse me?'" Mike recalled, with a tinge of sharpness.
It didn't take long for Mikee to hand in her resignation letter, immediately, and rightly so. She bid that place good riddance, and moved on to managing a pharmacy.
"I just wasn't comfortable. My well-being was compromised. Kahit sabihin mo na you can still do your job while wearing the men's uniform, what about my mental health? I resigned because it wasn't healthy for me," Mikee shares.
However, as tempting as it is to applaud Mikee for her sassiness, the lesson to learn here lies beneath the surface; one of Mikee's advocacies is actually to teach young trans women, as well as those hoping to transition soon, is to teach them never settle for less than what they deserve.
According to her, this experience of hers, although wonderful in many ways, is not the reality for many Filipino trans women. Due to the unwelcoming climate that pushes transgender individuals in the country to the peripheries of society, many trans women are convinced that having ambitions, dreams, and a fighting spirit are all in vain. They so easily allow their rights to be infringed upon, and Mikee is stern in saying, do not let his happen.
In the worst cases, she explains, "a lot of young trans women think that they won't be able to land a [good] job, or just end up in the streets kasi wala naman kaming trabahong maayos. Kahit gusto nilang mag-doctor, mag-lawyer, hindi na nila tinutuloy 'yung studies nila. Usually, they also get disowned by their families, so there's no one there to support them or their education. That's my advocacy: for them to continue their education. Kung kaya mong suportahan sarili mo, suportahan mo. Your education will be your ticket to your future," Mikee says with pure confidence.
Yet despite knowing the truth in her words, having a college degree, and being a licensed pharmacist, she let her doubts get the best of her, too.
It shows just how much Philippine society has conditioned its trans citizens to view themselves as secondary, as "less than."
Mikee is thankful to have been one of the more fortunate trans women living this reality. She had a solid support system to prop her back up on days when it was difficult; her boyfriend of seven years was always there to rally behind her, and so was her family, from her mother and younger brother, but most especially, her father. She's a proud daddy's girl and always was, she grins.
They were afraid in the beginning—afraid of the violence their daughter could face as they were all too aware of the tragic fate that many members of the LGBTQIA+ sometimes meet if and when they encounter a person or group who are much less than tolerant of differences.
But when they saw the happiness the change was bringing their daughter, they soon came to learn that that was all that mattered. If she was brave enough to face the world as Mikee, so should they.
Yet the difficulty in living life as transgender woman extended all the way back to her childhood, Mikee reflects.
She had a happy home full of love and acceptance, but the world outside was a different place. Before that HR manager, there were her classmates. Harassment was part of her daily routine as a student.
"My mannerisms and the way I talk—those are very noticeable, especially when you're young. Doon siya nag-develop, hanggang tinutukso ka na at may mga instances na hina-harass ka na. [I had classmate who would just push me] in the corridor. 'Yung mga verbal [na tukso], kaya pa. Pero 'pag may physical [aspect] na, medyo sad na," Mikee says.
Magnifying the awfulness of the bullying was the onset of her gender dsyphoria (feelings of deep anxiety, and often depression, as consequences of one's biological sex not matching one's gender identity) come puberty.
Pre-adolescence, Mikee soldiered on, repressing her desires to be a woman and dutifully complying with society's expectations of her—or back then, of him. Society told her that because she was born a boy and that her gender marker was male, there was no way out of that framework, no way to live her life in a way her heart knew to be true to who she really was.
"When I was in high school and college, my gender dysphoria was triggered because that's when my muscles and body hair developed. Doon pa lang sa point na yun when I started puberty, I thought, 'What is happening to me? I shouldn't look like a man.' Sobrang uncomfortable niya sa pakiramdam. Hindi siya pagiinarte. Innate talaga siya, and it irked me. This should not be me," she explained.
It all came to a head when she graduated and decided that this time, her rules and her rules only would matter.
"Dumating na ako sa point na sawa na akong mag-comply. It's not that I was disrespecting my parents, but of course, I should follow my heart, too. It's my happiness. In the end, sinusundan ko kayo, but I end up not happy," she said.
It took a lot of courage for Mikee to make the big leap and begin her transition, but years after the most difficult time in her young life, the light at the end of the tunnel turned out to be even brighter than she had anticipated. Truly, the night is darkest just before dawn.
"Ma'am, you may proceed to the fifth floor."
That's what the Cebu Pacific guard-on-duty on the day she sent in her resume told her.
Next, she found herself sitting in a waiting room with fellow cabin crew member hopefuls. She waited quietly, keeping her interaction with other applicants to a minimum. It's not that nerves had kept her from making conversation. She was just going through the motions nonchalantly, knowing that she wouldn't get the job anyway because, she was sure, she was a trans woman. She was busy thinking of what she wanted to eat when the day was done when the unexpected happened. The recruiter had a list of names with her, and those that would be called could move forward with their application.
"Vitug," announced the recruiter.
"Nagtuloy-tuloy na siya. Hanggang ngayon, feeling ko panaginip lang siya," Mikee says,
"I tried my luck. I went there, walked in, and passed my resume. Then now I'm here," she smiles.
Mikee's first official flight was to Coron, Palawan. One day, she hopes to fly to her dream destination of Japan.
The cabin crew that she flies with as well as her colleagues on-ground have been nothing but lovely. To them, she's simply their batch mate, a friend to share a laugh with, just a person. There has never been a need to get technical about transgender activism and why it's important to respect that.
But more than making her travel dreams come true, Mikee hopes to become a pilot one day. It's her biggest aspiration, and she hopes to achieve it with Cebu Pacific's cadet training program.
That's definitely in the future, but for now, she's more than okay looking forward to Christmas when she can spend time with her loved ones. She'll likely be busy doing the things she loves most, like putting mechanical toys together (Tamiya, Gundam, and Zoid lovers, you'll find a kindred spirit in Mikee).
It's only been a month since Mikee officially joined Cebu Pacific, yet she's already made headlines. It's a shock, she laughs, how much attention she's receiving. It was never her goal to make it to the news. She just wanted to do this for herself. However, she understands the media firestorm that she brought with her new employment.
"I knew that it would be a big responsibility. Since I am a trans woman, nafi-feel ko na they might expect a lot given the stereotypes of trans women being loud and uncontrollable," she explains.
Mikee is determined to prove those who think little of her and other trans women wrong, and to prove those who believe in her right.
Clearly, little effort is needed is making this happen. In fact, it already is happening.
Mikee is on the right path. The path was always charted for her, as it seems. All she needed was to gain some momentum before spreading her wings and taking flight.
She's buckled in and ready for the future, eyes set on the heavens where the possibilities for her are as endless as the big, wide skies themselves.
Photography by Dane Soriano
Writers: Sara de los Reyes (Mikee Vitug) and Renee Nuevo (Jess Labares)
Shot on location at Common Ground in 8 Rockwell
Special thanks to Babaylanes