AGREA's Cherrie De Erit Atilano Inspires Resilience And Hope Through Her Work With Filipino Farmers
"I am proud of being a Filipino farmer. Filipinos are resilient, but Filipino farmers, we are the most resilient and most hopeful beings," she says
In many Philippine farms, there exists the biggest irony of them all.
Where farmers toil under the sun day in and day out, where their homes are surrounded by rows and rows of crops of every kind, there exists empty stomachs and undernourished bodies. How it must feel to know that it is because of your calloused hands and bent spines that the nation can get its fill at the dining table, while you are left to make do with a miniscule meal—if you can even call some rice and a bit of ulam meant for one person shared but between an entire family a meal.
This image—and the reality behind it—might make us uncomfortable. In fact, it should.
Because discomfort can birth awareness and action, and it shouldn't be ignored, lest that lead to indifference or apathy. Discomfort is the language that your heart and your soul speak when they are trying to tell you that there is something amiss and awry about a situation, and that you have the power to make it right.
And in the Philippines' massive farming community that spans all regions from way up north to the deep south, there was no one more bothered by this than Cherrie Atilano, the founding farmer, president and CEO of social enterprise AGREA, whose childhood was spent in one of Negros' many sugarcane farms.
In her formative years, this ironic hunger among farmers was not just a mental image—it was her actual life, and that of her family's, her friends, and her community's, yet one she refused to allow to remain unchanged.
She was but a child when she hatched a plan—12 years old, to be exact.
Cherrie recalls, "I read from a book that when you are poor, 100 percent of your income goes to food—70 percent goes to rice and 30 percent goes to a viand or ulam. But when you plant vegetables around your house, you will save 30 percent of your money that you can use for other things, like education of your children. That inspired me, because I knew this can help many families in our community to have access to food, save money, and send their children to school."
The idea soon morphed into Cherrie's very first business pitch, and as for her first investor, it was none other than her mother, who raised Cherrie on her own after her father passed away when she was three.
The investment wasn't monetary—it was a bicycle. And with Cherrie's mom being a typical mom, the investment (which was also a birthday gift) came with a condition. Cherrie could only have it and use it if she graduated top of her class—no buts, no ifs.
It's been years since Cherrie and her mom shook on the deal, and given where she is today, we can all safely assume that her final report card for that school year was a promise fulfilled, something that would become the stepping stone for a bright future ahead.
But why a bicycle in the first place? Cherrie figured she needed a mode of transportation to be able to go door to door in her farming community to share what she had learned and read with other farmers.
"With that bicycle, I taught farmers about sustainable ways of backyard gardening, every weekend for four years. Instead of being intoxicated [from drinking] Vino Kulafo and Ginebra Kuatro Cantos, or having [chismis] for breakfast, I taught my neighborhood [about] growing their own food. The [backs] of used calendars served as my blackboard, and nearby sari-sari stores as my [classrooms]. For four years, they learned, grew their own food, and sent their children to school," she describes.
The effort was immense, no doubt, but in the end, Cherrie knew that it had been worth it because on her graduation day, a sweet surprise arrived in the middle of her valedictory speech, handmade and delivered by the farmers whose lives she changed forever and for good.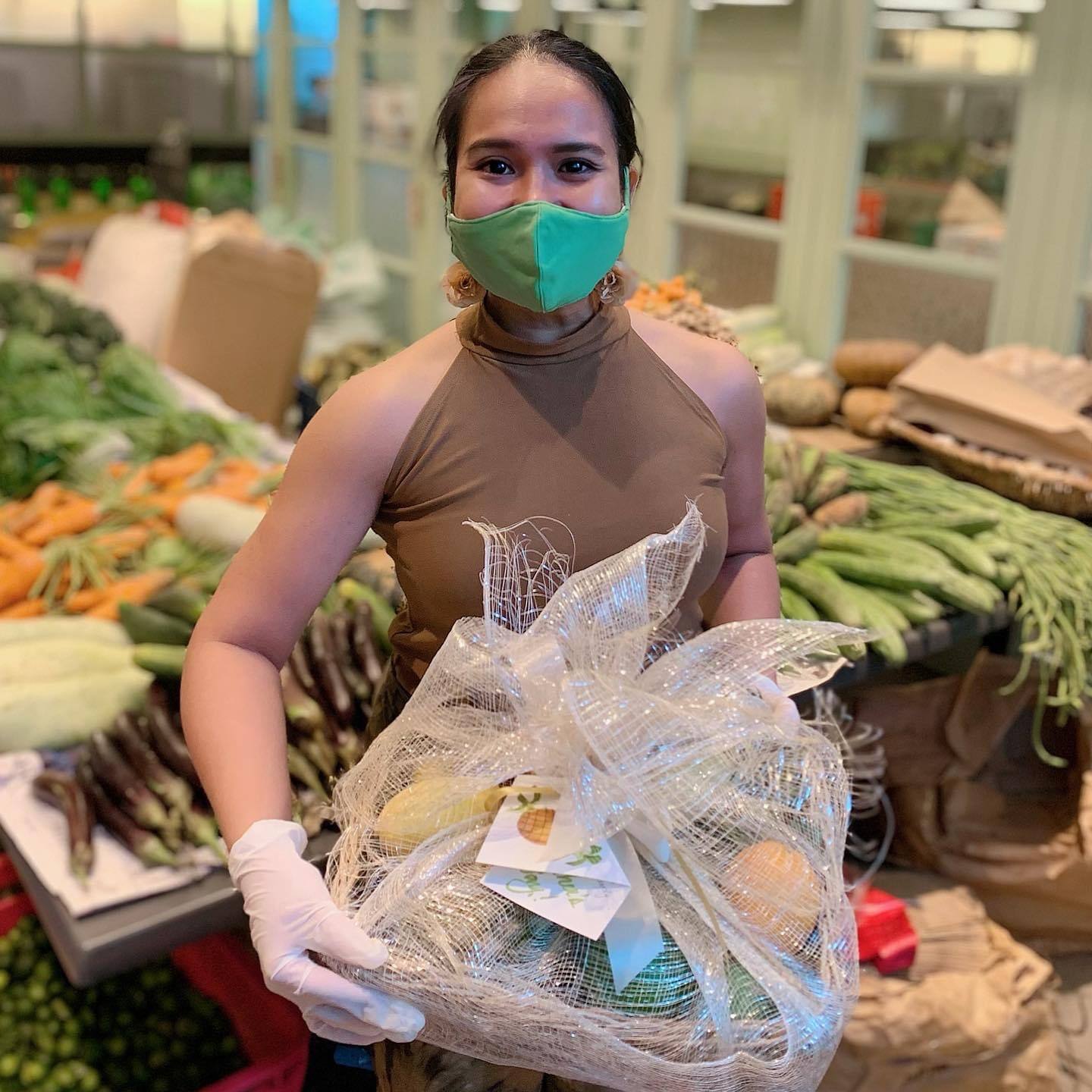 "I was moved to tears, and the course of my life unfolded, and veered me in its true direction and purpose," she tells Metro.Style.
There was a truck-full of farmers that pulled over close enough for her to see their gift and the message it bore.
"With a banner made of sugarcane sacks sewn together, the farmers wrote, 'Congratulations Ma'am Cherrie, our teacher.'"
It was then that she had to back out of the second half of her promise to her mother. No, she wouldn't be applying for a scholarship for biology and then moving to New York to become a doctor.
She had embraced her mission that was here right there, among farmers, dedicating her work to them and working alongside with them to nurture the seeds she had already sown.
She closed the door on medicine and opened another that led her to the Visayas State University in Leyte where she studied Agriculture, and majored in Horticulture with a specialization in tissue culture. There, she was a working student and a PAGKAON scholar—and certainly not to her mother's surprise, she graduated at the top of her class once again.
There was no time to waste for Cherrie, not even if it was time she could have used celebrating her personal achievements. By the time she finished college, her life had become so tightly intertwined with the Filipino farmers' that she could only really relish success if farmers were a part of it, too.
And so, in 2014, Cherrie launched an enterprise called AGREA in Marinduque—an organization she defines as being "about the 'Ecology of Dignity,' a people and environment focused-approach to community empowerment. Its core is how both the environment and its stewards—people—can work together and be dignified [in] social, economic, and sustainable states."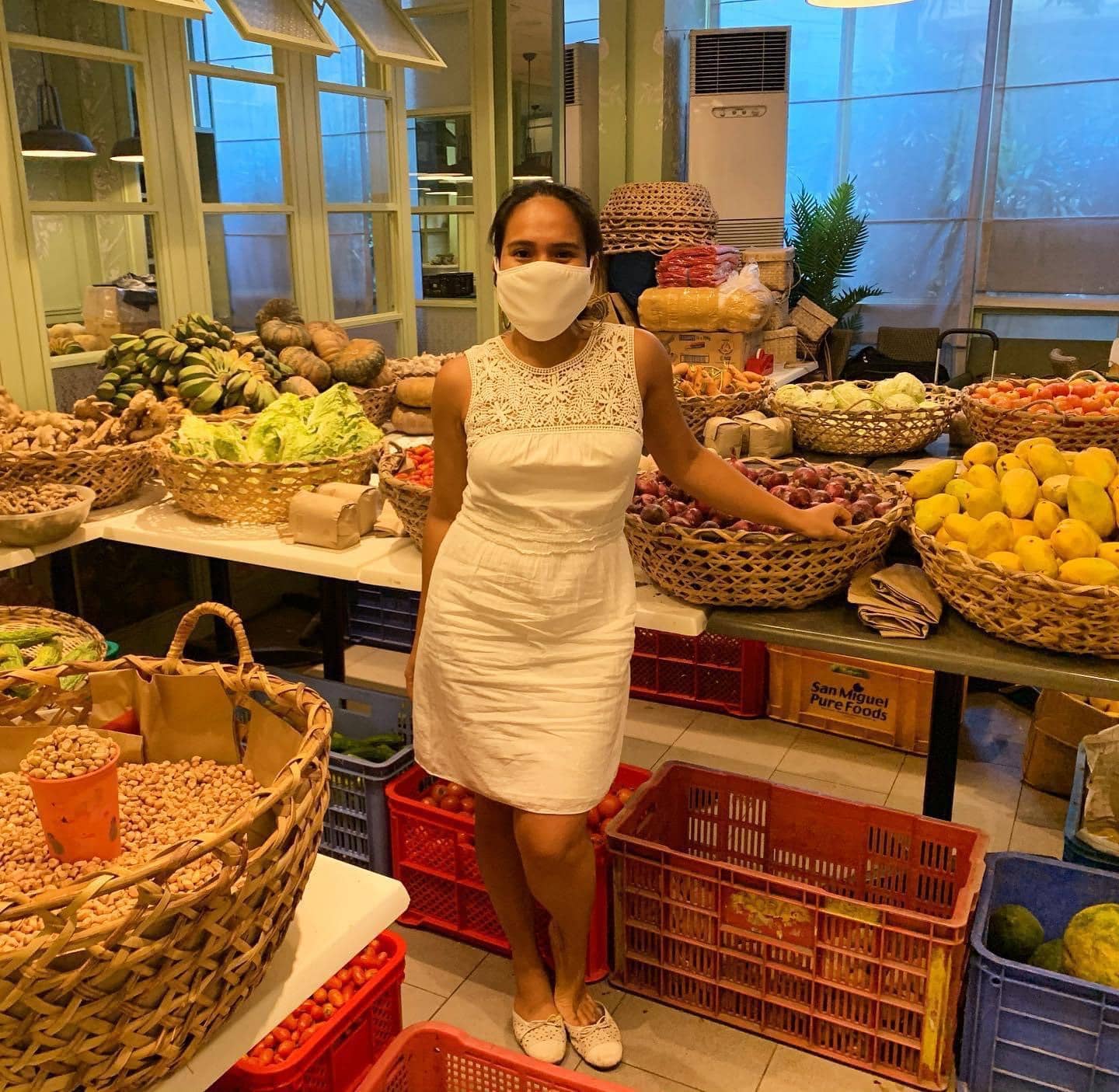 She's also incredibly proud of AGREA's "one island economy that is zero hunger, zero waste, and zero insufficiency," and that has been successfully implemented in Marinduque. (Other provinces have plans to replicate the program because of its results that aren't only effective, but more importantly, sustainable and pro-farmer).
"The Philippines has 7,641 islands already. Yet, not one of these islands is sustainable in terms of food and economy... I find it scandalous that our food producers in the value chain are the poorest and hungriest. In AGREA, we are trying to change this narrative and reality through sustainable livelihood opportunities, sustainable agriculture, agripreneurship, and farm tourism. We want to train and enable a new breed of farmers; those who are farmer-leaders, farmer-entrepreneurs, and farmer-scientists," Cherrie adds.
Those may seem like big words to attach to the occupation of "farmer," but Cherrie sincerely believes in a future where farmers will be more than that. In the 21 years that Cherrie has worked with farmers, she has come to know just how deserving they are to be respected, even revered, members of society, rather than seen as the lowly laborers they've been presented to be for far too long.
To Cherrie, there can be no truer Filipino than the farmer; literally and figuratively, they are the most deeply connected with the land that makes up the mass that Filipinos call home, and with their work, they unify all Filipinos. No matter where they are, what they do, or what their dreams are, all Filipinos stand on the same land that the Filipino farmer tills and is sustained by the produce they yield.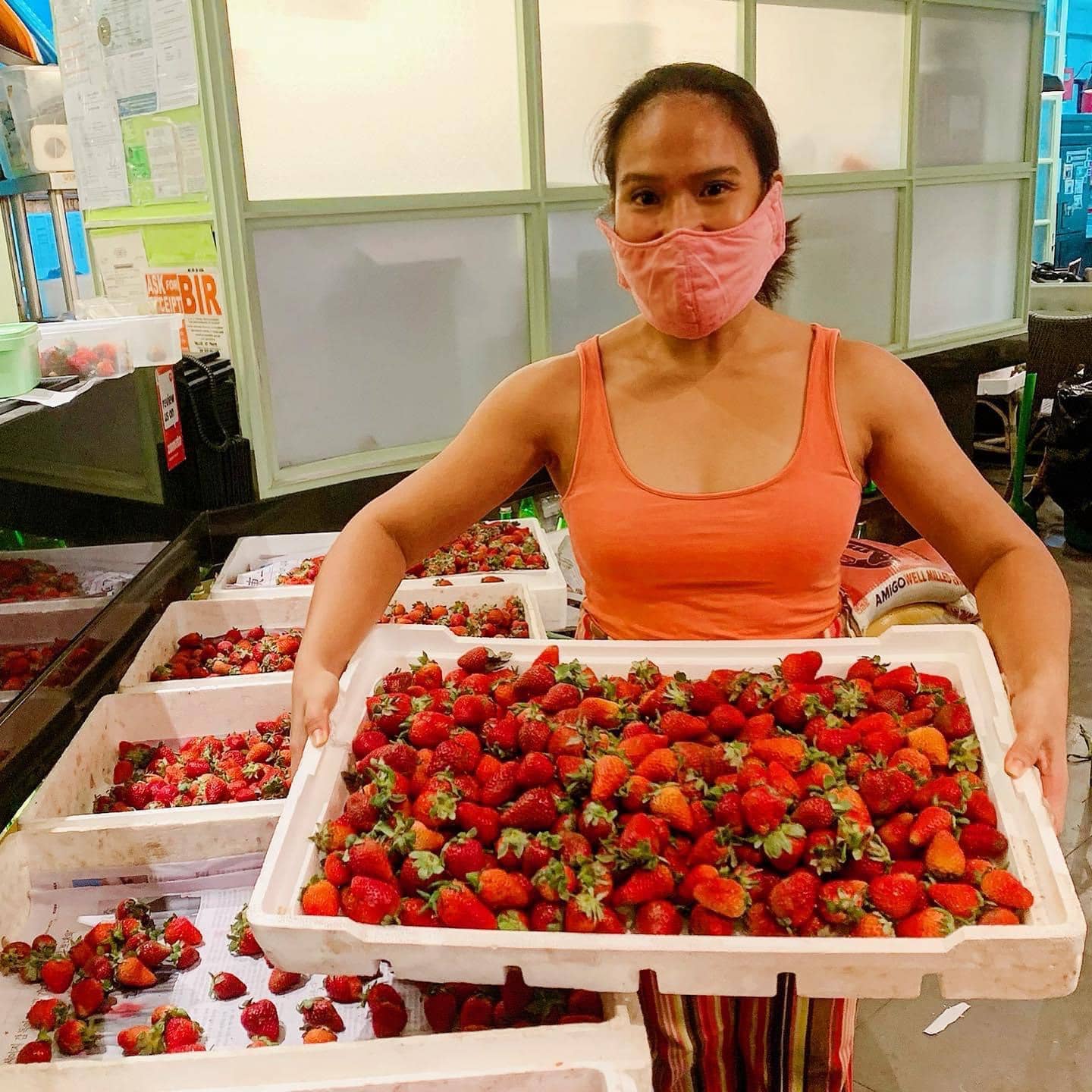 A large part of AGREA's success also lies in partnering with farming communities and allowing them to realize their own goals. That is, Cherrie and her team do not enter a community with promises to magically solve poverty by doing this and that or following so and so steps, but they engage in meaningful conversations with farmers, asking them questions like what their dreams are for their land, and then working together from there.
"We do a lot of values and leadership trainings with our farmers; we balance soft skills and technical skills training. This is received by our farming communities very positively, that they [even recommend] our programs to other farmers. They say 'I-AGREA niyo na ang farms niyo.' Imagine, farmers use AGREA as an action word—I think that's beautiful!" Cherrie beams.
There can be no words to describe the journey that Cherrie began when she took her first ride on that bicycle and taught her first set of student-farmers.
Who would have known that the ambitious 12-year-old in Cherrie would eventually be recognized by international institutions and subsequently be awarded by them. Among her honors are Swedish Institute of Management Program Fellow for Sustainable Business and Responsible Leadership in 2019 that she received in Sweden, Young Founders Program Fellow of the Westerwelle Foundation that she got in Berlin, Asia-Australia Emerging Leaders Program Fellow received in Australia, and ASEAN Young Business Award given by the New Zealand Government.
She was also offered a Fulbright Scholarship at Cornell University after college—but she turned it down as she preferred to use her time to work with farmers, something she deemed more important than a post-graduate degree.
Last year, United Nations Secretary-General António Guterres appointed her to be a high-level ambassador of the UN Scaling Up Nutrition (SUN) Movement. She has also been chosen as one of the World Economic Forum's 2020 Young Global Leaders.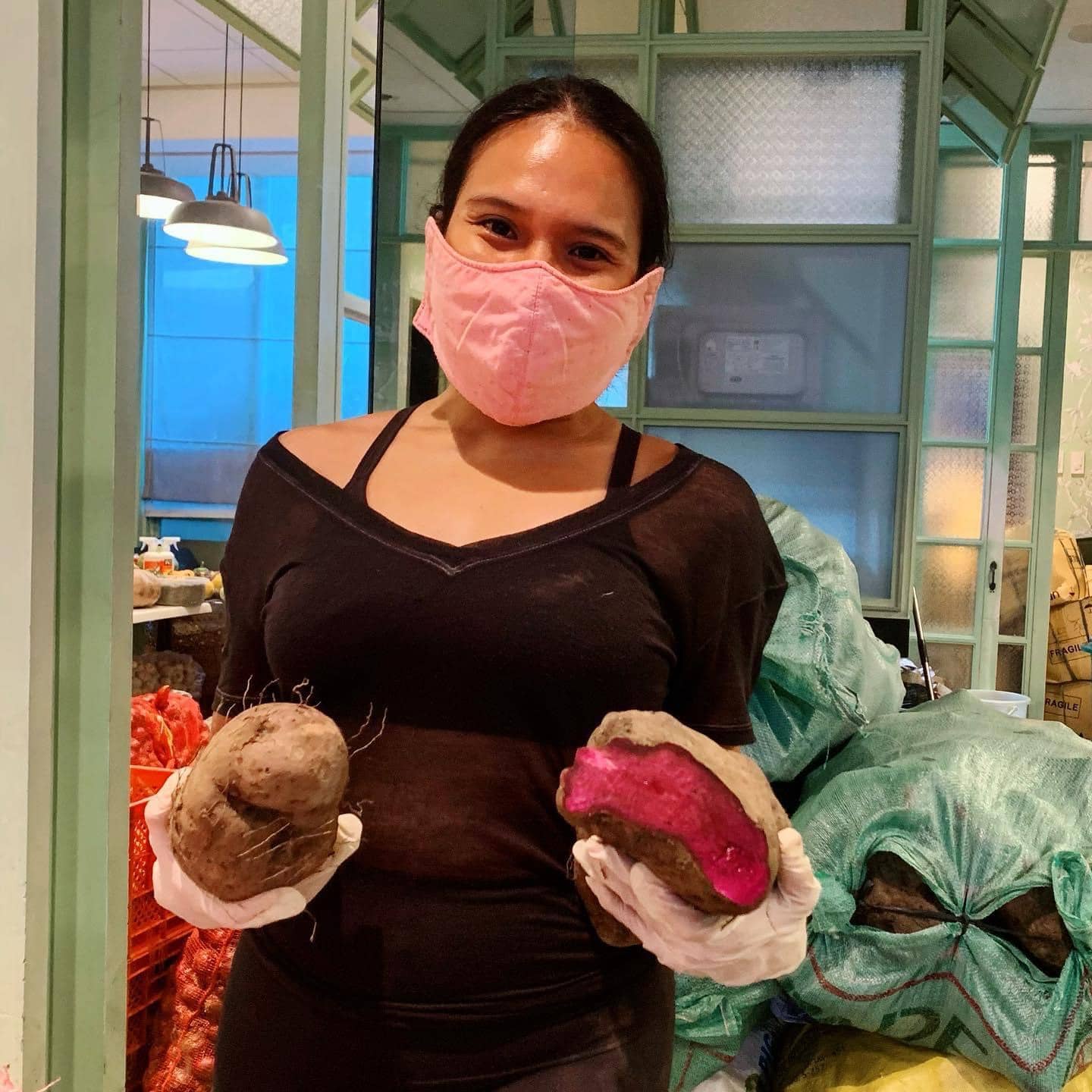 And so, instead of savoring accomplishments of the past, she powers through the future knowing that much more has yet to be done.
That couldn't be more true today, when an already burdened agricultural sector has faced triple the pressure due to the COVID-19 crisis affecting the country. For farmers in particular, logistical problems have become the bane of their existence; unable to move their crops from farms to markets, groceries, restaurants, and other parties of their supply chain, they've suffered insurmountable losses—while households that rely on their produce have simultaneously gone hungry from the lack of access to and availability of fresh produce.
Enter, AGREA's #MoveFoodInitiative, an emergency online ordering program established a few weeks ago to provide relief to COVID-affected farmers and repair the crack that separated Filipino families from healthy, nourishing food.
In the beginning, AGREA was only helping out a group of farmers from Rizal who sent out an SOS; they had a whopping number of 15,000 pineapples on hand with no buyers and no way to move their goods. Without Cherrie's help, the dumpsite was where the perfectly harvested fruit was headed.
And then, more and more calls came in. Lowland and upland farmers from all over Luzon faced the same problem and AGREA was quick to lend a helping hand.
"Through this online fresh food ordering platform, we ensure to move food at both producers' and consumers' end. Now, we have two physical stores offering healthy and nutrient-filled food. They are located in Relish at Ponte in Valero, Makati, and Romulo Café along Jupiter Street, Makati. As of June 1, 2020, we have moved 190 kilos of fruits and vegetables, delivered these to 51,343 families, helped 7,426 Filipino smallholder farmers, and partnered with and donated 4,594 kilos of food to 10 kitchens feeding frontliners," Cherrie shares.
The initiative also finds a way to sell rejected fruits and veggies—those with dents or discolorations or minor defects that may look "too ugly" to sell on grocery shelves. They're either rescued, or repurposed into jams, pies, or other yummy goods that no one can say no to.
She foresees #MoveFoodInitiative as AGREA's new normal, too, rather than a temporary solution to the crisis' impact on the farming sector.
Despite the initiative being put together as a response to what would have been the demise of many farming communities, Cherrie considers it one of her year's highest points, so far.
"...I want to contribute in rising up from this health crisis through agriculture, and health and nutrition. Being a High Level Ambassador of the United Nations Scaling Up Nutrition, healthy and nutrient-filled food is of utmost importance during a health crisis. Every citizen should have access to good food. That is why, I am very grateful to be leading Move Food Initiative, where we offer healthy and nutrient-filled good food straight from Filipino farmers," she says.
It's times like these when she doesn't mind being called a farmer at all. She takes pride in it, and for good reason.
Filipino farmers don't only fill stomachs. The work that happens behind the scenes, beginning from when farmers learn about crops to the time they harvest them, up to when they send out goods of excellent quality and repeat the process all over again—all of it is a labor of love that is also meant to feed souls and our faith in the capabilities of the Filipino.
If right now is when Cherrie has shined her brightest, Filipino farmers are shining even brighter. The time has come for them to be recognized as national treasures—heroes who will never get tired of what they do.
As the country continues its fight against this pandemic, it would do well for us all to follow our farmers' lead.
"Filipinos are resilient, but Filipino farmers, we are the most resilient and most hopeful beings. I am grateful, happy, and proud that in spite of the pandemic, we serve as frontliners of every Filipino family, producing good food in spite of the odds. As Filipino farmers, we are growing food not just for our homes, but for every Filipino home we serve," Cherrie ends.
See more photos of Cherrie in action and find out more about AGREA's initiatives in the gallery below: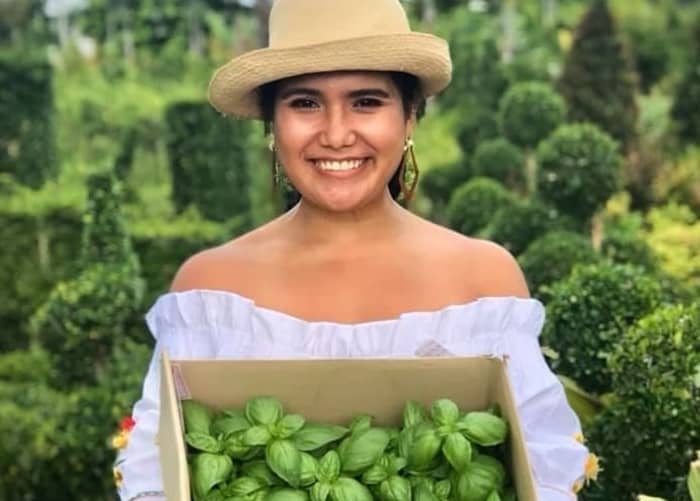 AGREA's Cherrie Atilano
AGREA's Cherrie Atilano
Photos from @agreaphl @filipinafarmer