Meet Kristine Lim, An Artist Making A Comeback After A 10-Year Hiatus—Here's Her Story Of Faith And Rebirth
After suffering immeasurable loss and almost giving up her life's greatest passion, visual artist Kristine Lim returns to the art scene reborn
You can fight nature, but you can bet that it's going to fight back.
You can fight and fight with all your strength, but in the end, what's natural, what was always intended to be and to thrive, will always win.
This is the way it is for the natural world and for human nature—and for one's God-given purpose, too, according to Christian artist Kristine Lim.
"When God calls you to do something, no one can stop you. People can delay you, but no one can stop you," she says clearly, her conviction backed by the might of a woman who knows that the path she walks on was made for her and her alone.
Kristine, whose 10-year hiatus from the art world lost her the favor of art galleries, patrons, and fellow artists, has returned. But a decade of absence from the art scene was also a decade of slowly discovering her faith, the ultimate tool that has since guided her every stroke and sketch.
And there have been many strokes and sketches indeed.
After Kristine made her official comeback in October last year, she has yet to take a breather. She has shows lined up all the way to 2022, exhibits set to take place in the Philippines and overseas, amazing partnerships with art collectives and other organizations, and commissioned projects are pouring in from all directions. She's also an Aesca artist and there, she creates wearable, fashionable art.
Plus, she shares, with a smile peaking through tears of disbelief and soul-deep gratefulness, all the work that she included in her comeback exhibit sold-out even before the exhibit's first day.
All this, after she was bracing herself for her comeback show to be a one-shot deal.
"I was gone for 10 years. Galleries don't want to open their doors to someone who's going to come back and was away for that long. Will someone collect my artworks? Will anyone buy them? They don't want to waste their time on me," Kristine muses.
But it's never a waste of time when things unfold the way they do because it was always the plan—God's plan, that is, as Kristine makes sure to say.
"Ipinanganak talaga akong artist. My parents know this," Kristine opens up.
"I learned how to draw well first before I learned how to write! Everyone kept saying, 'Wow!' But my dad would be angry every time that happened and tell them it was just a hobby," she laughs.
The main reason for her going AWOL on her original dream to become an artist was him. Her dad promptly stopped supporting her as she was trying to carve her name in the local art scene.
"The only professions I was allowed to choose back then were to be a doctor, engineer, or lawyer. Very typical," she recalls.
To try and reach some sort of neutral ground with her folks, she also tried getting into business, or should we say, businesses. Many, perhaps too many, attempts at entrepreneurship proved to be futile. Kristine's ideas never truly took off, and if they did, they were short-lived.
"I think I'm not really built for that," she teases.
She then brings up the idea of a purpose-driven life, that the only way things will work out for you is when you answer the call that's being sent out just for you. The more you ignore it, the farther you run from your true north, the more off-balance life starts to feel.
But such is a lesson learned only by those who were lost and have been found. Most people don't realize how much they've strayed until after they've gone full-circle. And for Kristine who doesn't shy away from conversations about the wrong turns, dead-ends, and detours she's had to face, she points at herself as the best example for this.
Kristine gave up being a professional artist for quite a while.
She passed the time with missionary work; she taught art to children in orphanages and far away provinces, and while it felt good to share her gifts with others, there was a longing in her that went unheeded.
Even when she got married and started a family, the creativity in her that was unexpressed and unattended to remained to be a dull, throbbing sensation in her chest. There was pressure building, but even so, Kristine was set on mastering denial.
This was how it went for most days during that one long decade. Kristine kept herself busy, but as some people might already know, being busy is not the same as being fulfilled. Finding productivity is not the same as discovering purpose. Busy can still feel boring if none of what you do honors who and what you were meant to be and do.
Believing that this was how things were going to be for, well, potentially forever, Kristine was in for a painful awakening.
Kristine would have been a mom of three: to three-year-old daughter Justine and one-year-old twin boys, Judah and John.
Only two of her children remain with her today.
"My son (John) passed away last year in 2020. It was a few months before the exhibit," she narrates.
"[My doctor and nurses] were very cautious with how they handled me back then because they knew the things that were happening with my son would trigger me to do something that they wouldn't be able to handle," she continues.
What Kristine meant to say was that the family tragedy was the last thing that someone like her needed at the moment. Having been diagnosed with Paranoid Personality Disorder, Kristine had a history of severe anxiety and suicidality. Her son's passing would have likely triggered her symptoms to reoccur very intensely.
"[My doctor] was talking to me and said, 'Mrs. Lim, John passed on already because his mission was already accomplished. Just so you know, you have no right to take your life away because it was given to you by God. The reason why you're here is because you have a mission and you have to think what that mission is,'" Kristine reveals.
It's easy to imagine Kristine, a person kept away from her life's passion for many years and a mother who had just been told she had lost her child, as a ballistic patient in the maternity ward at this very moment. After all, she had suffered two of life's biggest heartaches when the human heart was never particularly designed to hold even one, let alone withstand two. Her losses were the kind that could never be recovered. Those were 10 years she could never rewind, and that was a life she could never revive.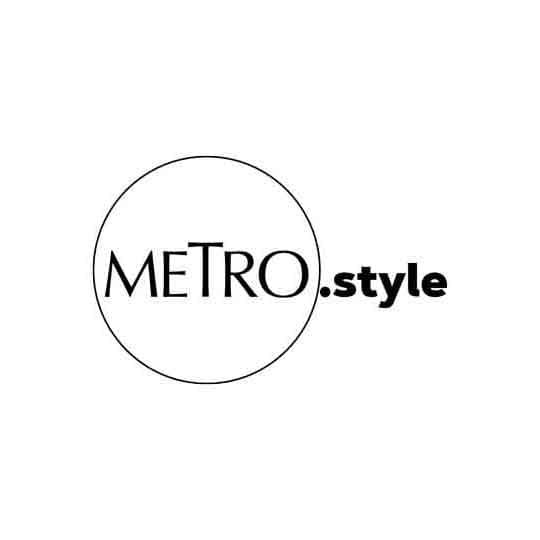 Kristine's son, Judah | @kristine_s_lim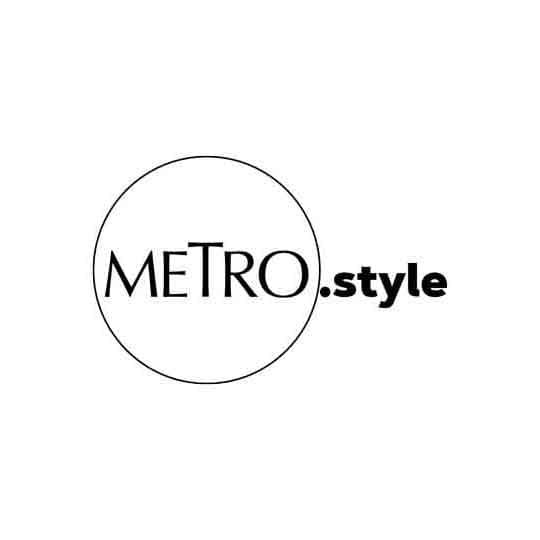 Kristine's daughter, Jusitine | @krisitne_s_lim
"...You have a mission and you have to think what that mission is"—these were the words that hovered over her head like a halo.
"Instantly, it was that," Kristine says.
She didn't go ballistic, she didn't scream, she didn't curse, she didn't spew hate into the world. But that's not to say that she was overcome with a sense of calm, either. Kristine was hurt, probably the most hurt she'd ever been in her whole existence, but the experience was powerful enough to knock down the spiritual blockage that she had lived with for too long. In denial, she no longer was.
"My skills, my talents... You have to use them for something purposeful. It has to be beyond our own agenda or personal interest. With what [my doctor] said to me, I decided to slowly—or supposedly it was a slow process and it should have been but I believe it was God leading me through that—I decided to paint," Kristine confides.
With one baby on one arm and an artist's tools in her other hand, what was trapped within her was allowed to flow once more onto canvas. It flowed and flowed until another almost tragedy struck the Lim household. Judah almost passed away after undergoing two emergency surgeries just days apart, but this mom knew better this time around.
Her spirit had been fortified.
"It was God speaking to me saying, life is short. A lot of people are experiencing that right now, so whatever it is you have to do, you have to do it not tomorrow, not next year. It wasn't really the urgency but it was God's perfect timing because He was speaking to me through the things that were happening around and my circumstances," she tells us.
Judah made it through.
He and his older sister Justine are two peas in a pod these days, both being regular toddlers and giving mom and dad equal parts headaches and heartwarming moments.
Kristine made it through, too.
But more than this chapter of her life being a time of survival, it was a time of rebirth. Life begun again for Kristine when death knocked on her door. When others would have faltered, she found her momentum.
Being reborn meant that Kristine was starting fresh. She was an empty vessel, but one more willing than ever to receive a mission. Come her second life, there was no way she was going to be deterred from what she knew she was built for.
She drew a little every day. With every line marked on her canvas, she charted her way back home. She loved working on nature-inspired art. Slowly but steadily, images of flora and fauna materialized at her hand. Rough starts transformed into full-blown paintings. One painting turned into many, and the process continued until there was only one thing left to do: formally return to the world of art and launch an exhibit to announce her (second) debut.
"The challenge for my first comeback exhibit was the gallery that would allow me to do it," she explains.
Traditional art galleries turned her down, she had no manager to back her up, and old artist friends from the past were more than a little unwilling to put in a good word for her. She was starting from scratch and down on her luck, feeling that maybe her intuition that whispered encouraging words about a purpose-driven life let her down.
Her final resort was to contact Manila Hotel, more specifically, the hotel's president and director, Atty. Joey Lina.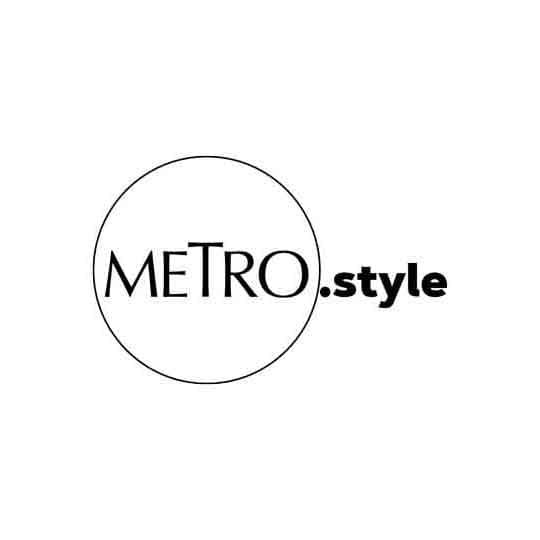 A snapshot of Krstine's Manila Hotel show in October 2020 | @krisitne_s_lim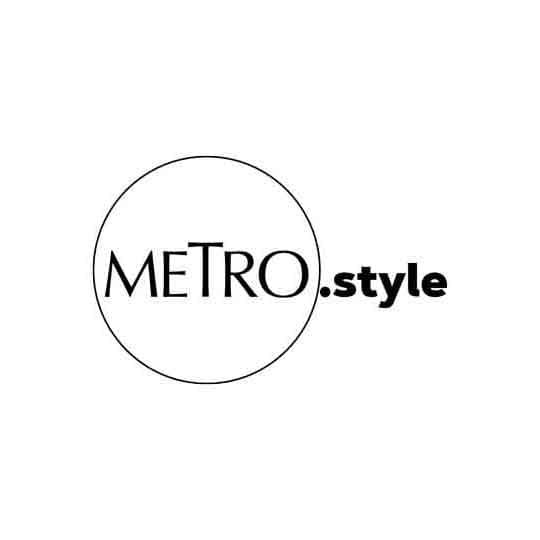 A snapshot of Krstine's Manila Hotel show in October 2020 | @kristine_s_lim
She wrote him a letter.
He wrote back.
Come October, Kristine was getting dolled up for a big day, the first of its kind in a long, long time, but also the first of many others to come sooner than later. She was scheduled to head over to the Manila Hotel to present her work to an attentive audience.
"They had a pre-selling session online. They offered [my work] to politicians, regular buyers, and [I cried so much] the day before the exhibit. Because my work was sold out. I couldn't be more thankful because I knew it was God. I'm a baby Christian. I had so many challenges before I offered my life to God. I lost my son. But at the end of the day, what the enemy intended for evil, God used it for my good, the good of others, for everyone," she beams.
"[So many doors opened so fast]. The 10 years that I lost, it was God telling me, 'I can do it in a snap. 'Yung nawala mong 10 years, I can give it to you in a span of months.' Just follow and obey. Do this to glorify Him and share Him with others through my talents and skills," she continues.
Even before she could revel in her success, she was contacted by FAMAS Digital. She was to do the portraits of their special awardees for that year. In the middle of that project, an offer of a different kind made its way to her. Non-profit NGO Sustainable PH named her their director for art and culture. She also became a member of Christian Collective, a group of Christian artists. Kristine also has a manager to help her art reach more people; she, too, is Christian, and understands Kristine's perspective on her art.
"Ang dami lang talagang movement ni God. And I'm not saying things are perfect, [there are still so many] challenges but in-between those challenges, there are more blessings that I'm receiving," she reflects.
Finally, Kristine's whirlwind of a 2020 brings us to today. Not much has changed in term of Kristine's steady stream of work, except maybe the space on her calendar. There's too much to do with so little time, but she knows that a dilemma like that isn't a dilemma at all.
This summer marked one of her biggest professional milestones to date. She headed and launched a show called "Edenic Archipelago," her first exhibit and auction in one. The exhibit housed in The Podium featured the work of 12 artists, and was staged in partnership with Sustainable PH.
"The reason why I chose [that name] is because it's a play of two words. Eden is the Garden of Eden and archipelago is the Philippines. I wanted the artists who were involved to think of ways to present the Philippines in such a way that it's really in a state where it's fully sustainable but guided by the principles of the Bible," Kristine says.
In a Christian sense, sustainability is not limited to being kind to nature in all its forms, but being kind to each other, too.
"If you don't have good relationships with other people, if you're not kind, loving, and patient, if you don't have self-control, if you don't have the gifts of the Holy Spirit, if you're not a good person, you're not living a sustainable life... There are a lot of ways to be sustainable and it's nice to present that through the work of artists and to have pieces that are conversation-starters about sustainability and what it's really about," she shares.
"What better way to start the idea of sustainability than in the Philippines, where our country, believe it or not, can be self-sustaining as a whole. We don't need other countries to sustain us if we only knew how to manage our natural resources... We have access to both land and sea. We don't actually need other countries. They need us. I pray that the Philippines will grasp that idea, to hone our knowledge and know-how when it comes to sustainable as a whole, nature, economy, country," she continues.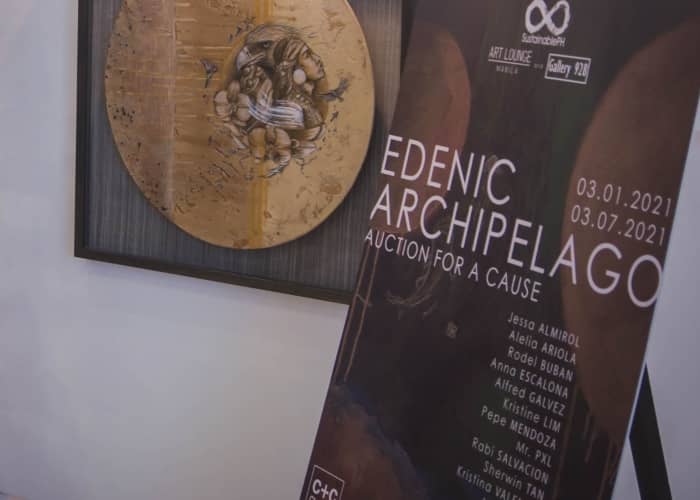 Scenes from the Launch of "Edenic Archipelago"
Scenes from the Launch of "Edenic Archipelago"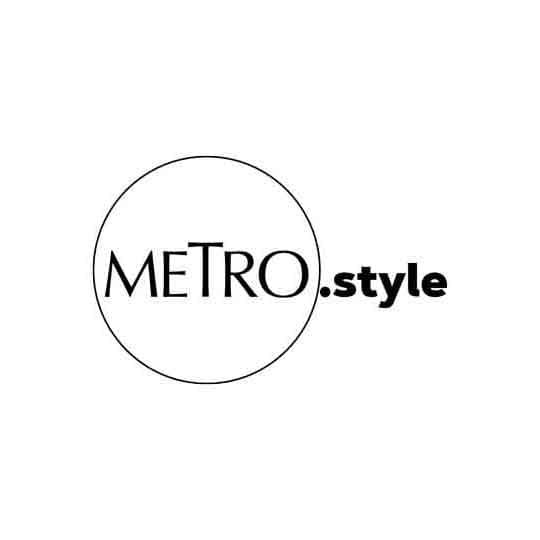 Kristine's portrait of Angel Locsin, FAMAS Digital awardee | @therealangellocsin
There's not a lot that Kristine is able to say when she thinks about how the last seven months of her life have progressed. It's an experience meant to be felt, rather than analyzed.
She's happy, but the emotion is a tad bit too basic to encompass the divine transformations she underwent to become today's Kristine.
As an artist, these feelings are inevitably reflected in her work.
A closer look at her paintings in "Edenic Archipelago" reveals that she purposely left behind her original guide lines, traces of her original visions.
"One of the reasons for that is it always reminds me of rawness, the childlikeness of art. God says you always have to be childlike with our faith and that's one of the hidden messages in my art," she points out.
"I want to highlight the journey of creating the artwork. I want people to see my study. I don't create studies! I am very spontaneous with my art. I sketch directly on the canvas, and if I make mistakes, I don't erase them. I want to draw people who are in on the journey. I want the journey, study, mistakes, and final output to coexist in one piece. If you look at it, in life, that's what inspires people. It's not the finished product or the success of an individual that inspires us. It's the journey," she smiles.
She doesn't mind that religion influences every inch of her art, either. In fact, she's proud that it does and she wouldn't have it any other way.
Kristine speaks of all this with certainty and confidence. She takes on the tone and posture of a person who's found their niche, a square peg that perfectly fits in a square hole. She's finally back, never to leave again.
And although she's just returned, she's already thinking of things like legacy, the impression she wants to leave behind when all that remain of her are work and the signatures of her name on them.
The thought of one day exiting this world doesn't perturb her. As early as now, she knows how she wants to settle her business in this mortal life.
"Legacy is the people that you touch, that I touch, the people who were touched when they were spoken to directly by God directly through my artwork. That's legacy... That's what matters most, the people and lives that you touched. Those stories that will go on for generations and generations long after ours," she confides.
"I know I'm created to create. That's the very purpose of an artist. I'm created as a masterpiece by the greatest artist of all time... God is not just God but He is also an artist. And that's the very reason why we're here," she ends.
And so, Kristine continues to create. With one un-erased stroke after another, she creates with, led, ink, and paint. She claims, however, that from here on now, the ideas that take shape and form will never be hers; they're of the greatest artist himself, and she is but His canvas.
Photos courtesy of Kristine Lim / "Edenic Archipelago" launch photos from Kristine Lim on Facebook