EXCLUSIVE: Joanna Ampil, #AgelessBeauty At 44, On The Cover Of Metro.Style
For this gracious "Call Me Tita" star, there is simply no room for negativity in her life, and this mindset is what keeps her young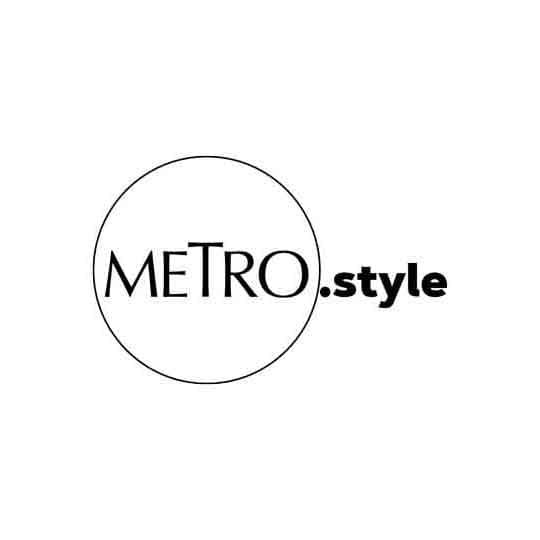 Metro.Style cover star Joanna Ampil is "Hustler Tita" Maya in the new iWant original series "Call Me Tita" | Ria Regino
She has raised the bar of Filipino musicals, giving life to the most demanding roles and vocal requirements. She has brought the Filipino talent global, starring in many of the biggest musical titles in Broadway, such as Miss Saigon, Jesus Christ Superstar, and Les Miserables. Now, she is coming home, breaking into mainstream television for the first time, to star alongside some of the Philippines' seasoned actresses, in a comedy drama that will illustrate the stories and lives of women from different walks of life.
She is Joanna Ampil, and this time, she is going to be Maya Almedo in the new iWant original series Call Me Tita, which is directed by Andoy Ranay and co-produced by Dreamscape Digital and Heaven's Best Entertainment. The series premiered on iWant and ABS-CBN yesterday, and viewers may start streaming all its episodes on iWant now or catch it every Sunday evening on ABS-CBN.
"Maya is a lawyer. Basically, my character is very loving towards her friends, her family most especially, to the point that she's already forgotten her love life because she prioritizes family and friends. I love my character because she's very loyal, which I can relate to. She's very family-oriented, and she's quite manang, which I am also!" says Joanna about her new role.
For an actress of her caliber, Joanna humbly admits that doing Call Me Tita turned out to be quite a challenge. Imagine the intricacies of international theater and the training she has had to go through to be the well-loved, admired, and respected actress she is today—all that gave her the fortitude she needs to stay in her chosen field. Breaking into the Philippine mainstream entertainment industry, however, is a different story with different requirements.
"This is the first I've done [a project] for mainstream TV and in a way, I'm learning, and I like that. I'm learning the ways how people work here in the industry," shares Joanna. "I made sure that I read the entire script prior to the first day of filming—I must've been the only one! But that's just me, that's my preparation because I don't want to mess things up, because it's my first."
I love my character because she's very loyal, which I can relate to. She's very family-oriented, and she's quite manang, which I am also!
Joanna recalled her first day of filming, where Direk Andoy had to shoot her love scene with Jay Manalo. She laughed at the memory of how difficult she imagined it would be, getting that intimate on camera with a man she just met for the first time. "Because of course, having trained in theater, you have time to build chemistry between your co-actor and yourself whereas here, I remember meeting Jay Manalo for the first time, and that first day we had to do a love scene! So that was challenging for me."
Despite the challenges, Joanna says that she actually came out of Call Me Tita with more insights. And she had tons of fun, too, with her co-stars. "It's also my first time to work with some of the cast, apart from Mylene because we worked on Ang Babae sa Septic Tank 3: The Real Untold Story of Josephine Bracken. And it's so much fun! Sometimes I can't keep up with their energy. And these women are crazy—in a good way, in the nicest sense of the word. That's why it's great to have them during my first venture into this kind of medium and I feel very, very blessed."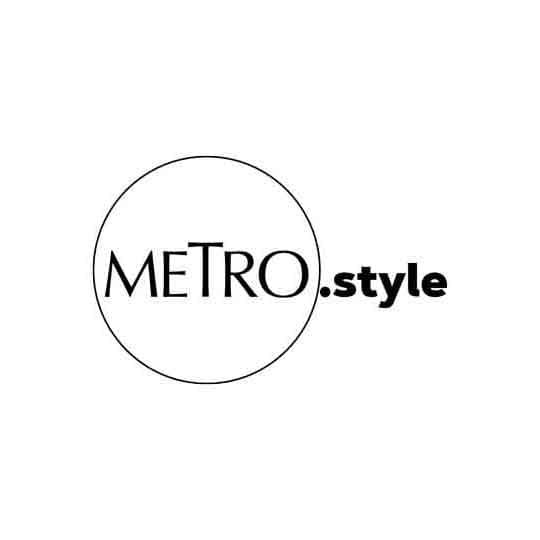 "Call Me Tita" stars Mylene Dizon, Cherry Pie Picache, Lorna Tolentino, Agot Isidro, Joanna Ampil, and Angelica Panganiban | Ria Regino
If one were to encapsulate the vision of Call Me Tita, it would be about empowering the tita within every woman. The series breaks apart from the usual television tropes and chooses to zoom in on the lives of today's modern Filipinas and flesh out their own struggles and victories.
"I'm always so proud every time they ask me, 'So what are you working on now?' And then I tell them I'm doing this show, because really, it's one of a kind. For the first time, they have something like this that a lot of people can relate to. Real stories. It's not superficial. It's really the struggles of the transition of being a girl to being a tita, and the modern Filipina in this day and age," Joanna tells Metro.Style.
And more than just telling the story, it was also about inspiring titas—all kinds of titas and older women—to come into terms with their titahood. Joanna adds, "We actually focus on women empowerment and just having fun because it doesn't matter if you reach a certain age, as long as you are having fun, you will always be youthful."
Joanna herself embraces this sort of "coming-of-tita age," saying, "I don't mind it [being a tita]! For example, my being OC, making sure that all my zippers are closed. I have a lot of bags within my bag. I love containers! I have a list of things to do during the day or for the week—I know my mom used to do that and it's because as you age, you have lapses na, you forget things. And when I travel, I pack three weeks in advance! I tend to forget things that's why I pack way ahead of time."
Joanna just turned 44, but life isn't at all slowing down for her. She's in at least two iWant original series this year, she's about to go to Japan for a series of concerts with Jesus Christ Superstar, and she's joining the international tour of Cats which will kick off in Manila in November. But while it may sound like a lot on her plate, Joanna treats everything as a blessing, and looks at every day through a positive lens because for her, staying positive is the best beauty secret—well, apart from concealers!
"I think being positive, which a lot of people constantly talk about, is easier said than done. But really, having a positive mindset helps because smiling a lot helps keep you young. And also, I never forget to put SPF moisturizer because sun damage is lethal. And eye cream!" she reveals.
When she is not out conquering the world stage, Joanna likes relaxing by the beach or staying comfy in a nice fluffy bed under the sheets all day. She shares, "I like to stay in bed, because I don't sleep a lot, unfortunately. I think it's just being a night owl; I'm used to working at night because of theater. So when I don't have work, I tend to just spend my time in bed, watching my favorite series."
I think being positive, which a lot of people constantly talk about, is easier said than done. But really, having a positive mindset helps because smiling a lot helps keep you young
Photography by Ria Regino
Art direction by Butchie Peña
Sittings editors: Grace Libero-Cruz, Geolette Esguerra, and Judy Arias
Makeup by Lei Ponce
Hairstyling by Diana Mae
Styling by Kat Cruz-Villanueva
Shoot assistants: Cara Tirona and Eli Montoro