EXCLUSIVE: Cherry Pie Picache, #AgelessBeauty At 49, On The Cover Of Metro.Style
The golden age is upon this "Call Me Tita" star, but instead of hiding this fact, she embraces it fully and continues to live her life to the fullest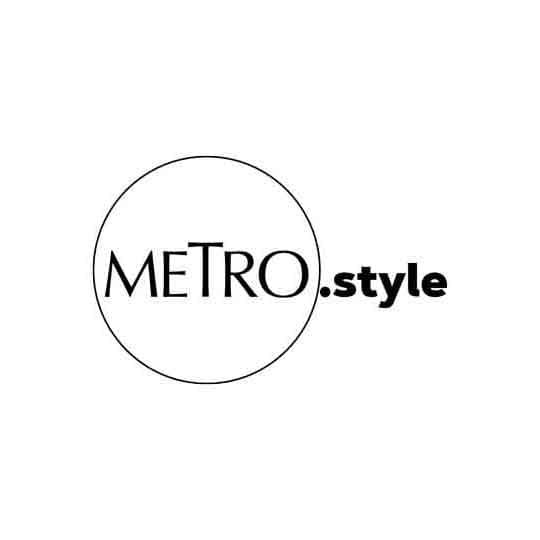 Metro.Style cover star Cherry Pie Picache is "Thirsty Tita" Ruth in the new iWant original series "Call Me Tita" | Ria Regino
To prepare for her role as Ruth in Call Me Tita, seasoned actress Cherry Pie Picache watched Big Little Lies (Celeste and Madeline are her favorite characters, in case you were wondering). "It really inspired me," she says, the book-turned-HBO-drama giving her the encouragement and motivation she needed to take her character head-on. After all, Cherry Pie had a few hesitations at first.
Ruth, the show's "Thirsty Tita," is the owner of a successful bakery and café. In her heart of hearts, though, she fantasizes about her sexy head chef—whom she has an affair with not long after. Ruth's been feeling neglected by her husband and craves intimacy, finding it in the dim lighting of her café's kitchen.
Call Me Tita is not afraid to show a woman who wants and desires, and gives at least three of its leading ladies steamy, passionate scenes with their respective love interests, including Ruth. "I was very reluctant because I'm a mother," Cherry Pie admits. "I don't think the people are really used to seeing me this way after a long time."
Cherry Pie stars in Call Me Tita alongside other fellow seasoned actresses—Mylene Dizon ("Demure Tita"), Agot Isidro ("Media Savvy Tita"), Joanna Ampil ("Hustler Tita"), Lorna Tolentino ("Missing Tita"), and Angelica Panganiban ("Tita in Training").
The series premiered on iWant and ABS-CBN yesterday, and viewers may now start streaming all its episodes via iWant or catch it every Sunday evening on ABS-CBN.
Women our age should grow old gracefully. Accept it. Acknowledge it. Celebrate it. I think a lot of women can relate to us. Rather than pressuring yourself into looking young, just embrace and enjoy aging. Go with the white hair, go with the freckles, go with the wrinkles
"The last time I did something like this was twenty years ago with Bridal Shower and Bikini Open," she says. In the former, Cherry Pie stars as Katie, an advertising executive whose low self-esteem causes her to settle for mediocre men when dating. Bridal Shower is another piece of Filipino media that tackles sex, love, and marriage, but that was fifteen years ago.
Cherry Pie tells Metro.Style, "I'm grateful that I'm able to do the role. It's out of my comfort zone. With Ruth, the most I can relate to with her is her being impulsive, adventurous, and somehow careless, vulnerable. Kasi she's led by her emotions. She's a chef, so naturally, passionate siya, emotional siya. I love her spontaneity the most."
"Up to the day I was shooting, I was really nervous because there were a lot of intimate moments," she continues. "What really broke my reluctancy was when [Direk] Andoy talked to me and said, 'When else will you do it? You're almost 50. You might as well embrace it and take it all in rather than do it half-baked.'"
"And that really woke me up," Cherry Pie quips.
With Ruth, the most I can relate to with her is her being impulsive, adventurous, and somehow careless, vulnerable... I love her spontaneity the most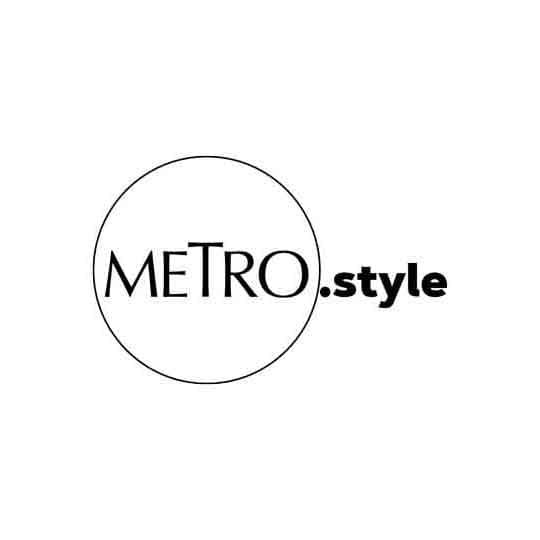 "Call Me Tita" stars Mylene Dizon, Cherry Pie Picache, Lorna Tolentino, Agot Isidro, Joanna Ampil, and Angelica Panganiban | Ria Regino
Ruth, for Cherry Pie, is liberation. It's freedom—no longer is she in the shackles of being typecast as the motherly figure the protagonist always depends on. Most recently, Cherry Pie had been on The Blood Sisters and Asintado, but contemporary audiences may remember her most fondly from when she had graced the cast of On the Wings of Love as Tita Jack, the kind, nurturing mother figure—typically a character trope that is far too ubiquitous in Filipino shows and movies.
In Call Me Tita, Cherry Pie finds herself amidst equally empowered and strong women, most of which are already her friends and frequent collaborators. "We really wanted to come up with a show where we can all work together, and a show that's led by women, especially our age," she says.
"Women our age should grow old gracefully," Cherry Pie says. "Celebrate it." It can only be hoped that Call Me Tita paves the way for more series and films that feature women past the age of 25, that explore their dreams, struggles, lives—both external and internal, motivations, and aspirations. It's high time that fully-fleshed and well-rounded female characters find their way to the fore.
Cherry Pie—who is a self-confessed music lover (she likes playing the guitar and playing her vinyls when she's spending time by herself)—finds that the cure for stress is simple: saltwater and the sun. "When things are getting too hectic," she smiles, "I need to see the sea."
Photography by Ria Regino
Sittings editors: Grace Libero-Cruz, Geolette Esguerra, and Judy Arias
Makeup by Ting Duque
Hairstyling by Jay Wee
Styling by Kat Cruz-Villanueva
Shoot assistants: Cara Tirona and Eli Montoro