EXCLUSIVE: Lorna Tolentino , #AgelessBeauty At 57, On The Cover Of Metro.Style
This "Call Me Tita" stars believes that, sometimes, becoming a tita is the best thing that can happen to a woman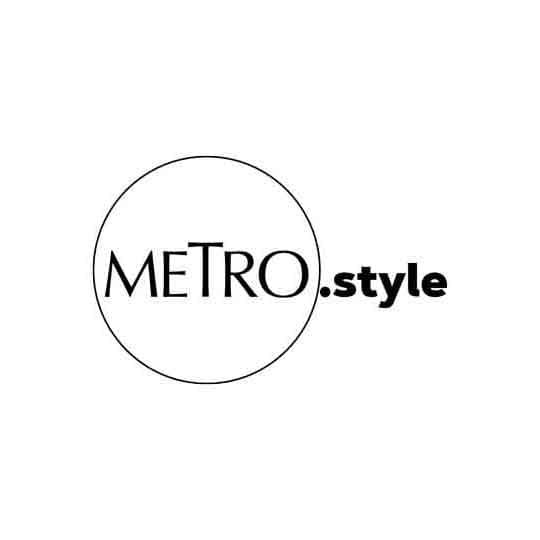 Metro.Style cover star Lorna Tolentino stars as "Missing Tita" Josa in the new iWant original series "Call Me Tita" | Ria Regino
There are two kinds of Manila titas—those who gasp in insult when called one and resist the urge to have their knuckles (decorated with stacks of alahas, of course) meet your cheek in a backhanded whack, and those who embrace the title with middle-aged coolness and confidence, the kind that puts millennial and Gen Z kids' "now-ness" to shame.
Enter Lorna Tolentino, a multi-awarded actress and pillar of Philippine television and cinema, who is every inch that tita who'll know the latest chika before it hits your feed, that tita who'll school you on life's unmentionable lessons that your mother would never approve of, that tita who's tita-aged but is, and forever will be, young at heart.
They're qualities that have definitely made her a pleasure to meet and have in one's life, but this time, they're also what made her the absolute best choice to be cast in Call Me Tita, an endearing iWant original series about the struggles, loves, and joys of being exactly that: a tita who's happy to be one.
The series, which is directed by Andoy Ranay and co-produced by Dreamscape Digital and Heaven's Best Entertainment, premiered on iWant and ABS-CBN yesterday, and viewers may start streaming all its episodes now on iWant or catch it every Sunday evening on ABS-CBN.
"First of all, my manager called me and said that they were offering me Don't Call Me Tita; Don't Call Me Tita pa noon. So binasa ko when they sent the script, and hindi ko binitawan 'yung script from episode one to [the last]. There was something about it na ayaw kong bitawan 'yung script," Lorna recalls.
It was a moment that solidified her involvement in the groundbreaking show where she portrays one of the show's five titas, Josa, a woman whose life hits notes that reflect things she herself has gone through in the real world. Like Lorna, Josa has had her fair share of forks in the road, personal conflicts, and unforeseen challenges. In her, Lorna sees her fifty-something years mirrored and eventually, playing her stopped feeling like acting out a script, but rather, transformed into an authentic re-interpretation of her own experiences.
Lorna stars in Call Me Tita as "Missing Tita" Josa alongside other fellow seasoned actresses—Cherry Pie Picache ("Thirsty Tita"), Agot Isidro ("Media Savvy Tita"), Joanna Ampil ("Hustler Tita"), and Angelica Panganiban ("Tita in Training").
"Josa is the most complicated tita. Siya 'yung nowhere to be found, kasi siya lagi 'yung may aberya na nangyayari sa kanya. She's so outgoing. Siya 'yung tita age, pero hindi nag-a-act ng tita talaga, because that's her. That's her personality. Kahit tita age na siya, mas-tita pa 'yung anak niya sa kanya!" Lorna jokes about her character.
Embroiled in a drug scandal, dependent on alcohol, absent from family life, and stuck in a dead-end relationship, Josa maintains a cheerful disposition as best as she can and manages to go through life seeing the humor in things. She might be the black sheep of her barkada of titas and considered the most problematic, even by her daughter Gabbi (portrayed by Angelica Panganiban) who was forced to grow up to compensate for a mother-less home, but she's also the character who proves that when it comes to change, it's better late than never.
I'm a happy tita... It's acceptance of your age and what you're going through
Reflecting on her character's journey, Lorna says, "The story is very now. For me, kasi nga, pinagdaanan ko 'yung mga episodes na 'yun. 'Yung mga experiences na nandoon, through other friends naririnig ko, or through relatives."
And don't forget: "Hot flashes, scented oils, crystal charms, hormonal imbalances... Asking about your maintenance and prescriptions while brunching" are all part of the tita repertoire, according to Lorna, and really, she teases, if there's a woman her age who says can't relate to these things, now is the time to stop kidding themselves.
Heartwarming relatability and charming comedy, Lorna explains, will surely endear Josa and Call Me Tita as a whole to audiences.
In the end, Josa learns to come to terms with the past in order to improve the present and plan for a better future. She represents the power of forgiving one's self and accepting one's shortcomings in a family setting, as well as the wisdom that only a tita who's been there, done that can wield. When it comes to Josa's take on being tita, it goes well beyond its familial definition and the damagingly stereotypical image of a post-menopausal woman, giant luxury bag hanging on her arm containing a mishmash of objects and all.
To her, being tita means maturity, empowerment, strength.



Josa, together with Lorna, give every woman considered a

tita

regardless of age something to take pride in.
She also notes that it's not just her character, but also the entire cast of Call Me Tita, that successfully re-shapes the image of the ubiquitous tita, as their definition of her deviates from familiar TV tropes of middle-aged women who are almost always built to be the neglected wife, the detached mother, the angry boss lady, the bitter sister, or other equally unpleasant iterations of the crone.
Here, slapping scenes between feuding women are replaced by late-night catch-up sessions where female characters openly talk about their dreams and desires, and yes, even those of a sexual nature because the Call Me Tita ladies aren't afraid to go there. Yelling matches turn into screams of cheers when tequila is served even before the sun sets, and learned helplessness beautifully transforms into control over one's destiny.
The fact that it's a Filipino show about female friends and their individual lives—instead of a family drama or a complicated romance—is what moves the plot forward, and as Lorna pointed out, it is a breath of fresh air for local entertainment.
To Lorna and her co-stars Agot, Mylene, Cherry Pie, and Joanna—all accomplished actresses and self-proclaimed titas—there are only a few things that come to close to getting the opportunity to be part of a show that teaches these lessons in such real, tangible ways.
After all, each of them relate to their fictional personas and to some degree, they are the titas they portray; they know their characters' emotions, their ups and downs, and the triumph felt when adversity is overcome, because they've all been there at one point or another. It's them showing all of us that Call Me Tita isn't just a work of fiction where older women can only be happy in a world of pretend, because in real life, when these women live their day-to-day as actual titas, they are filled with a zest for living and are totally embracing where life has taken them—finding the joy in being a tita is attainable, and that's the biggest takeaway.
Seeing these women who have solidified their reputations on-screen and in theater take on roles unlike the ones they've had in the past will also prove to be a real treat, no doubt.
Aging gracefully means you accept you. Accept what's going on physically, emotionally, mentally, spiritually, socially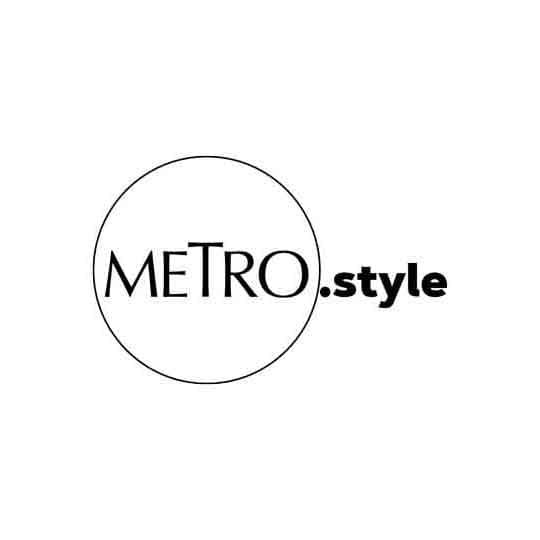 "Call Me Tita" stars Mylene Dizon, Cherry Pie Picache, Lorna Tolentino, Agot Isidro, Joanna Ampil, and Angelica Panganiban | Ria Regino
And even before the show was officially released yesterday, Lorna is already beaming with pride for being a part of such a unique project. She shares, "Relevant ['yung show] kasi parang ang dami ng shows na like that. Ever since, marami naman ng shows na [may tita], pero kailangan magkaroon tayo ng ganyan na may six characters [na friends]."
Call Me Tita fans also seem to feel the same way, gauging from their reactions to the two-minute thirty-second teaser that dropped on August 13, much to their delight. Many of them said how the representation of women in this context was a game-changer, that it was a totally original concept, that content of this quality deserved mainstream release, and that the Philippine entertainment envelope was pushed towards a direction that, until now, remained unexplored.
To say the least, everyone is dying of excitement to binge-watch the show's pilot season.
Taking in the Call Me Tita premise from a more personal perspective, Lorna tackles the underlying, yet often undiscussed, phenomenon that makes a woman go from ate to tita: aging.
"I'm a happy tita... It's acceptance of your age and what you're going through—aging gracefully. Aging gracefully means you accept you. Accept what's going on physically, emotionally, mentally, spiritually, socially," she ponders on.
"When you reach 50—or your menopause period, let's go straight to the point—I think magbabago lahat 'yung perspective mo regarding everything. Iba na."
It's a piece of advice that all women can benefit from, whether they're maneuvering life as a newly inducted tita or enjoying the gift of youth.
"If you're afraid [of aging], then you have to do something about it. Be really focused on something you want to achieve, para meron kang ma-set na goal mo when you reach [a certain age]," she continues.
And for Lorna, continuing to use her talents long after her first on-screen appearance as child star as well as using her life experiences to show women that they aren't alone in their experiences is exactly how she's walking her talk. She means it, and she uses herself as an example. And don't be afraid to enjoy yourself, too! Mani-pedi and spa dates are essentials in Lorna's me-time routine, to help her decompress.
Now, given her bright outlook on being a tita, she's even able to shrug off worries about wrinkles, graying hair, and how to fit in with a younger crowd, beauty and style-wise. There are more important things in life to bother with like health and securing a good future for yourself and family, she explains with a dismissive wave of a hand, and that's a lesson that can only be learned in time.
But when women do get there, it's absolutely magical.
The title tita suddenly starts to sound more like a royal salutation, as fully embracing everything it connotes has the power to make a woman feel good and queenly—so good, in fact, that when someone calls them ate, or miss, or madam, they might just correct you and with a smile, say, "No, call me tita."
Photography by Ria Regino
Art direction by Butchie Peña
Sittings editors: Grace Libero-Cruz, Geolette Esguerra, and Judy Arias
Makeup by Mary Letim
Hairstyling by Marky Buenaobra
Styling by Kat Cruz-Villanueva
Shoot assistants: Cara Tirona and Eli Montoro