3 Cs To Help You Manage Your Little Ones, According To Parenting Expert Sarah Ockwell-Smith
At Johnson's #ChooseGentle event recently, these three pointers from "The Gentle Parenting Book" were discussed
Top baby brand JOHNSON'S® launched a milder version of its products just recently—packed with 50% fewer ingredients that are free from parabens, phthalates, dyes, sulfates, petroleum, and fragrance allergens—along with its #ChooseGentle movement that encourages parents to be more tender when it comes to raising their children.
From the products that they use to the ways they run the household, moms and dads just want the best for their kids. The entire process, however, is no easy feat. Let these three Cs help you in managing your little ones, from Sarah Ockwell-Smith's "The Gentle Parenting Book: How to Raise Calmer, Happier Children from Birth to Seven" that was shared with us at the Johnson's Gentle House!
The book provides gentle parenting solutions to the most common problems parents deal with when managing their little ones. While parenting styles are not the same, Johnson's gentle parenting advocates Bianca Gonzalez-Intal, John Prats, Saab Magalona-Bacarro, Divine Lee-Go, Sunshine Garcia-Castro, and Paolo Valenciano believe that being gentle toward their children is key for them to grow up as well mannered individuals.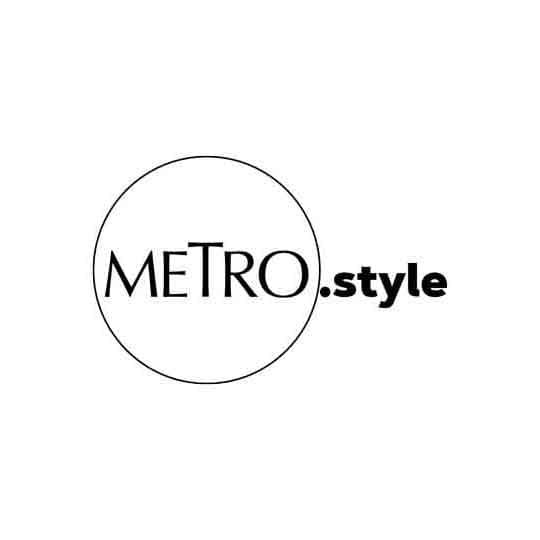 Johnson's gentle parenting advocates | Photo by Brooke Villanueva
Connections. Strengthen your bond with your children and get to know them better each day. This can be done by keeping your conversations upbeat and comfortable, letting them experience the joy of play, and engaging in learning activities together.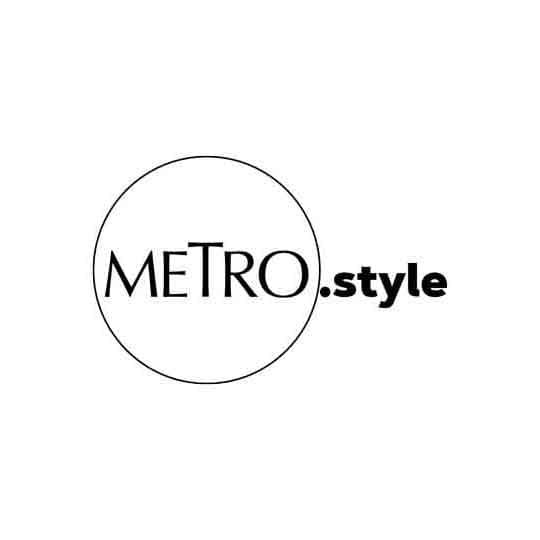 Marah Estuesta with Bianca Gonzalez-Intal and Paolo Valenciano | Photo by Brooke Villanueva
Communication. While it may be a challenge, it's really important to be patient in disciplining them. Most problems are solved when you tame your temper and talk things out with your family and friends—the same usually goes with the kids.
"One time, napasigaw ako for the first time ever sa anak ko—'yung full force na sigaw and nag-iba 'yung mukha niya. There was suddenly fear in my daughter's face tapos pati ikaw, pagkatapos mo sigawan ng ganu'n, you feel terrible as a parent, like 'Why did I lose my cool?'" gentle parenting advocate Bianca Gonzalez-Intal shared at the launch. "After nu'n talaga, I became more mindful. 'Yung times na may gagawin sila, ihihinga ko nalang nang malalim tapos I'll try to talk to her properly. Try is the word. I think we're all trying our best talaga."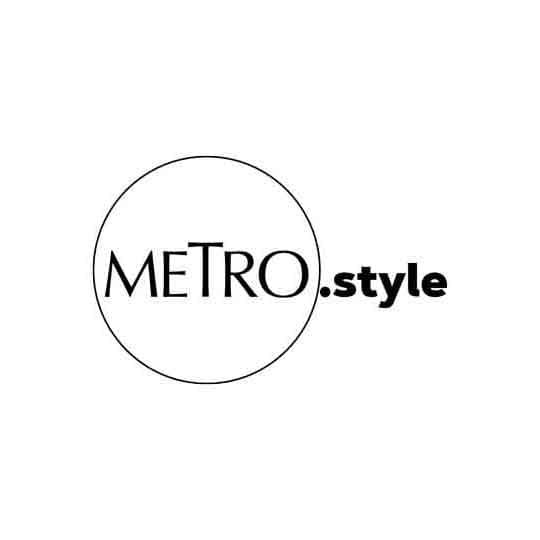 Rhona Remo, Saab Magalona-Bacarro, and Divine Lee-Go | Photo by Brooke Villanueva
Consistency. Remember to stay consistent in managing their behavior. Staying calm can help you become more aware of your actions and their consequences.
"Mahaba 'yung pasensya ko so even with Feather [his first child], I'm okay. Nu'ng bata ako, binibigyan lang ako ng tingin, nagwo-work eh. 'Yung transformation ng face ko, nare-recognize na nila eh, so nasa look palang ako, siguro 'yung mga malapit na maipit, du'n medyo tumataas 'yung boses ko pero as much as possible, I try not to," gentle parenting advocate John Prats shared.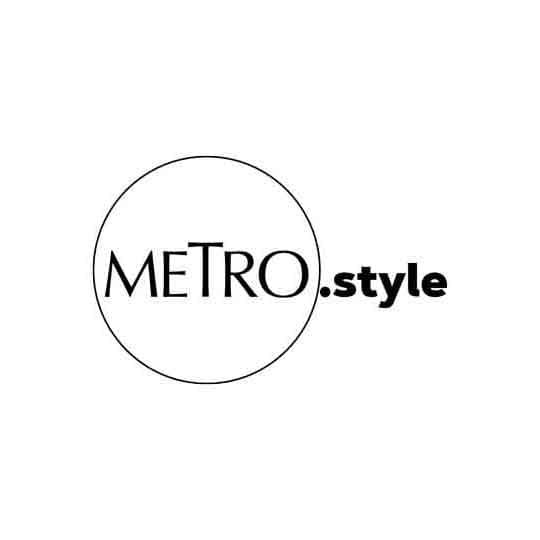 Jo Endaya, Sunshine Garcia-Castro, and John Prats | Photo by Brooke Villanueva
Scroll through the gallery below for more photos from the event: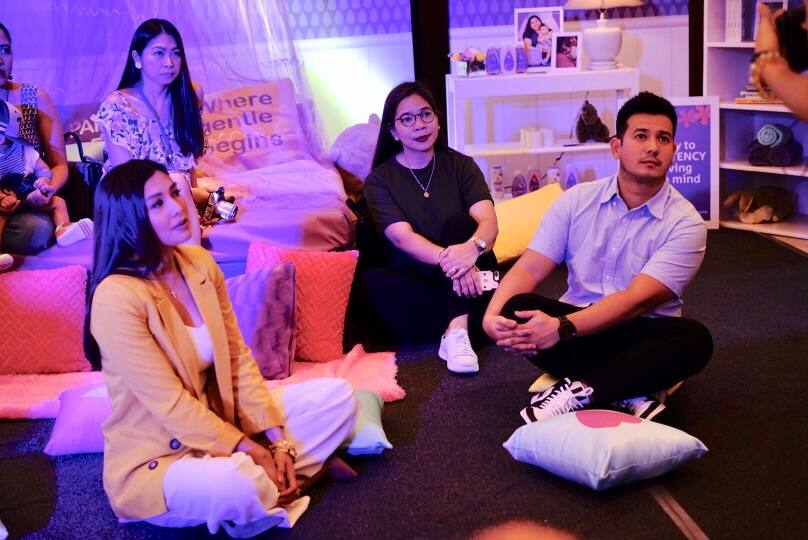 SWIPE LEFT OR RIGHT
TO NAVIGATE BETWEEN PAGES
Photographs by Brooke Villanueva