A Hotel Ballroom And Foyer Were Transformed Into A Theme Park For This 5th Birthday Party
Kids and adults alike were in awe at the production value of this celebration, and many of them agree that this is the grandest children's party they've ever attended!
Who needs a trip to Disneyland or Universal Studios when you can transform a hotel ballroom into your own theme park? In this case, the attraction is called Arnav's World.
Arnav is the little boy whose fifth birthday celebration was spectacular beyond words. His mother, Vicki Narwani, hired a director to put together what may be best described as a Broadway show in terms of performance and production value. Arnav had more than a thousand guests (380 kids and 700 adults), who had their phones out recording the show, particularly his grand entrance. Others feasted on the buffet that featured 70 international cuisine options. Some guests strolled through the chocolate room, where they were easily transported to a scene from Charlie and the Chocolate Factory, while the more adventurous guests tried out the rock climbing wall and played games at Arnav's arcade— and yes, there was also a mechanical bull!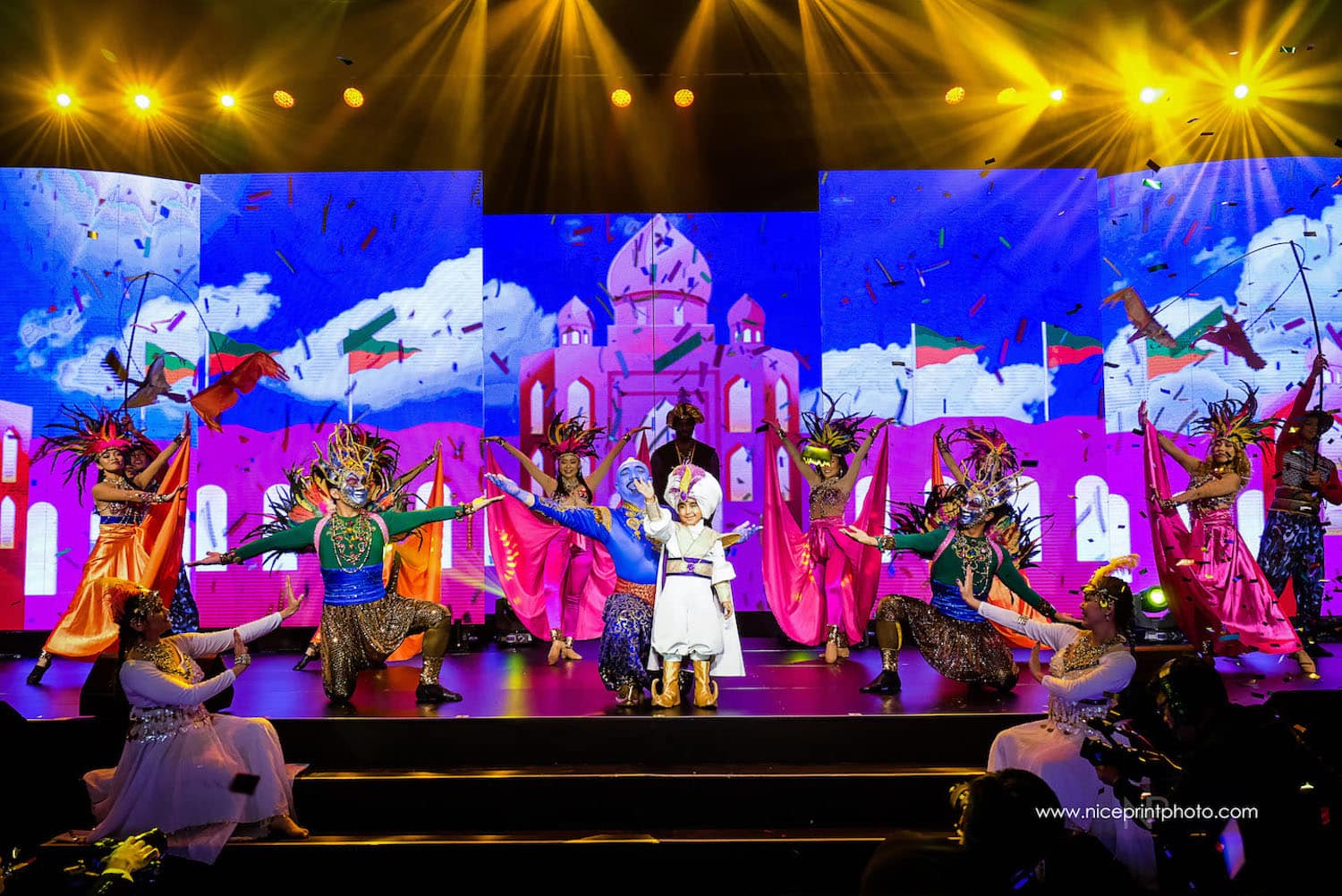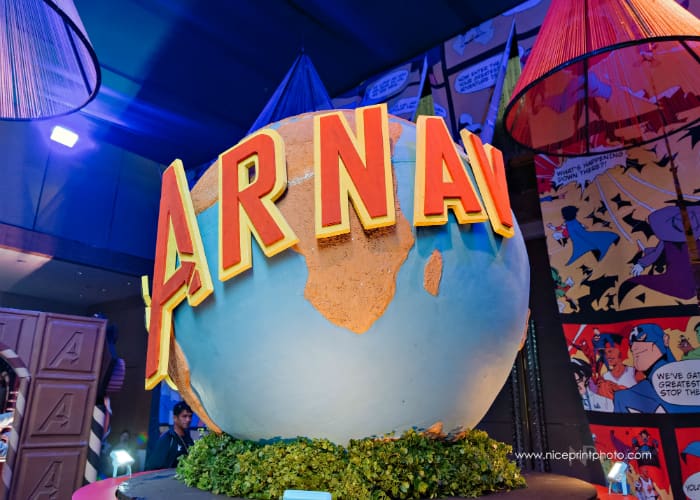 Arnav's 5th Birthday Party
Arnav's 5th Birthday Party
A cast of superheroes that included Spider-Man and Iron Man roamed the seemingly unrecognizable foyer and ballroom of Shangri-La The Fort, as they were transformed to a whole new world courtesy of the expertise of event stylist Gideon Hermosa and supplier Fourth Wall. After guests settled into the ballroom, Arnav made a grand entrance on an elephant, waving and blowing kisses to the crowd as he made his way to the stage.
A choreographed Michael Jackson performance left guests in awe, lining up around the stage to soak up the incredible entertainment Arnav had hand-picked for his birthday celebration.
"At this age, Arnav knows what he likes and what drives him. He also made some decisions regarding the party. It was a great age where he can be involved in the process in creating his world," says proud mom Vicki. Event planning team La Belle Fête also deserves credit for making this event a success.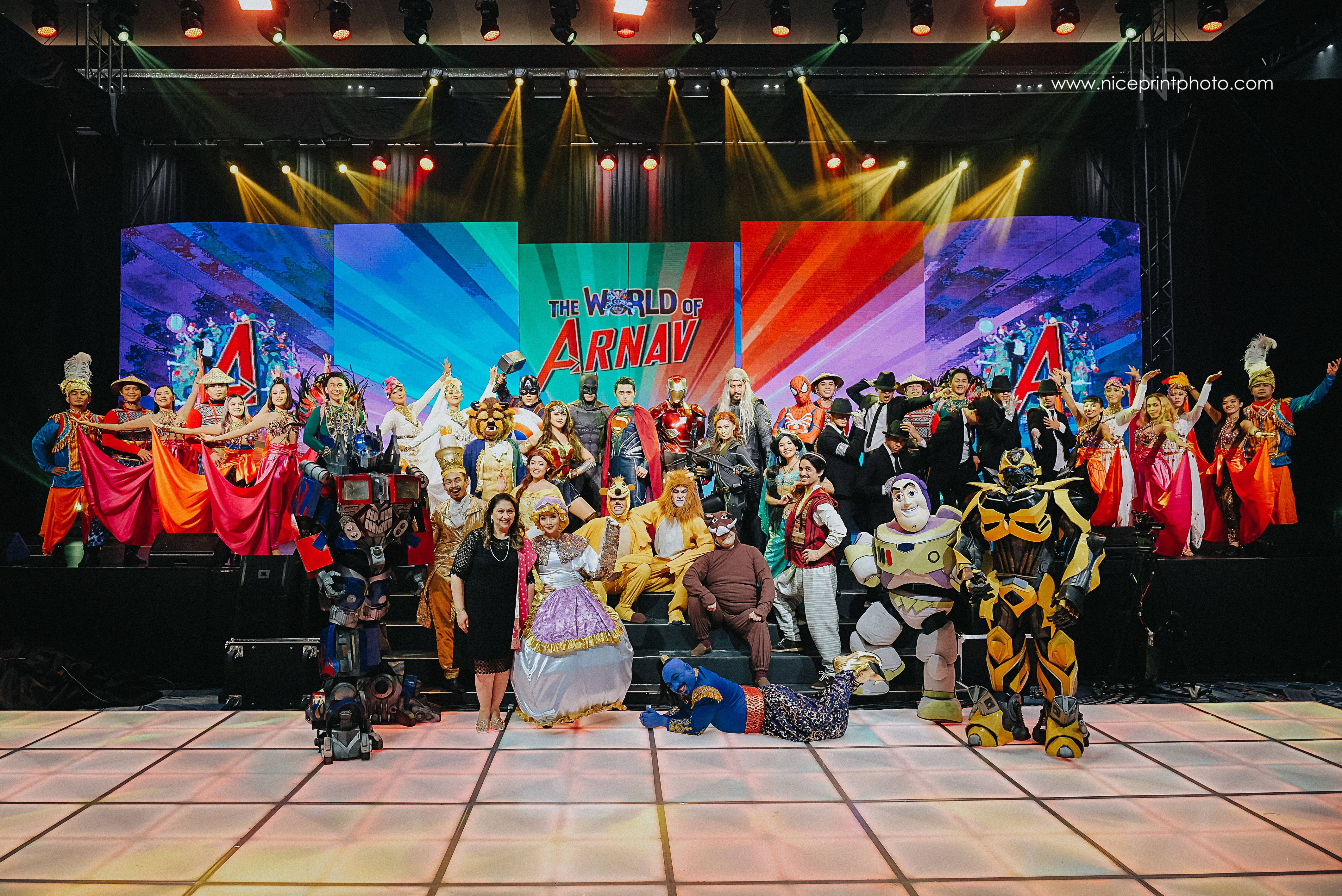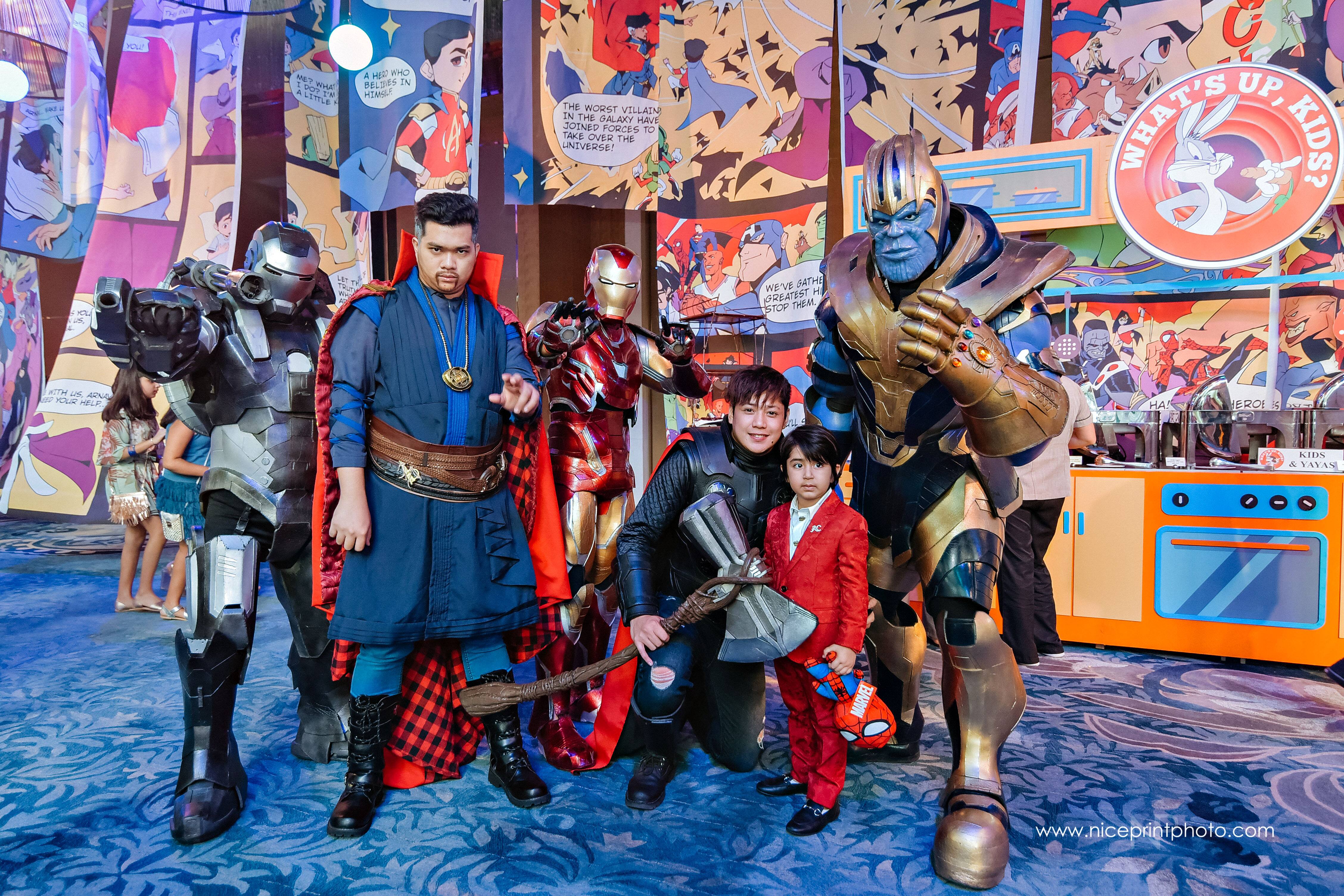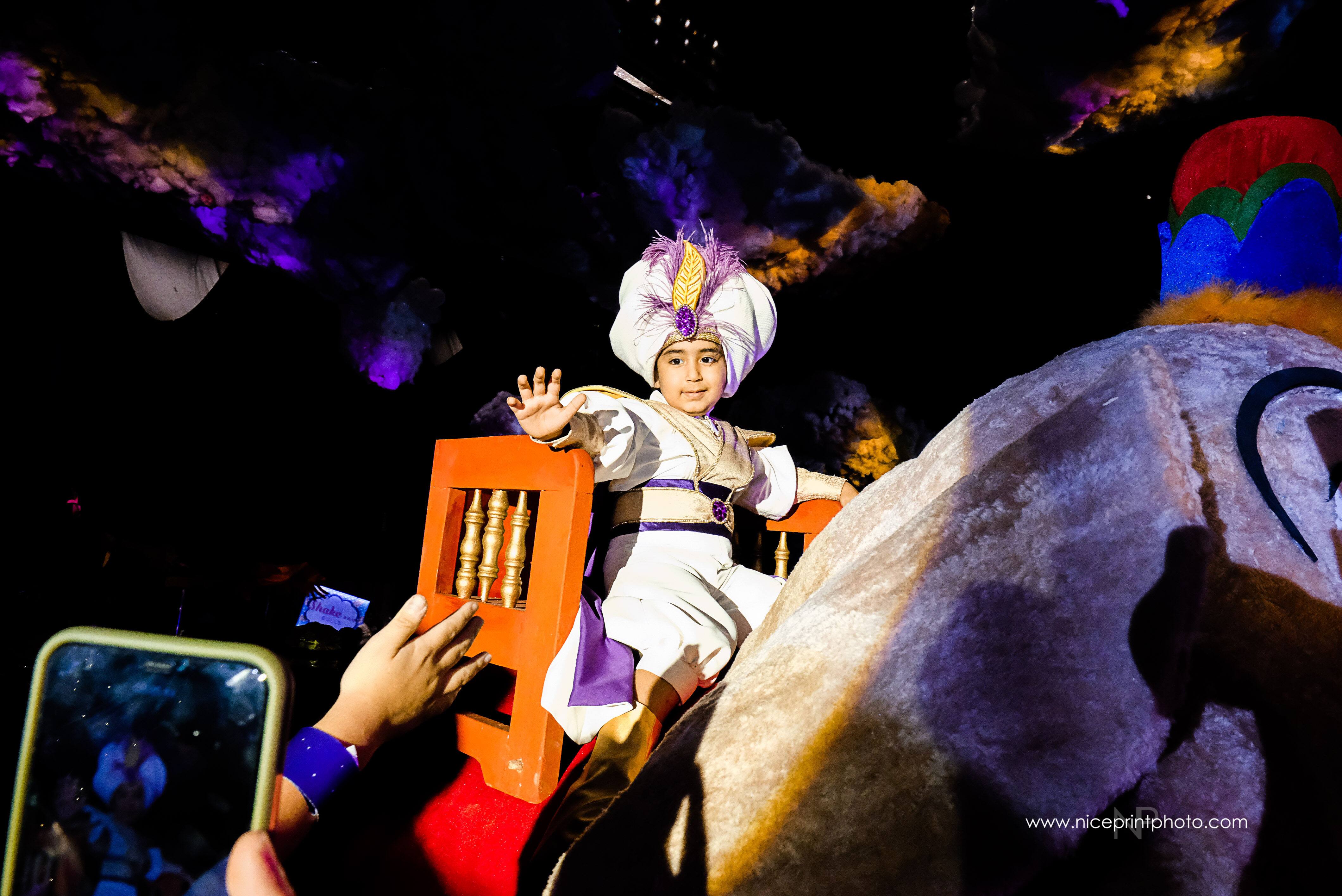 When it comes to birthday cakes, Arnav brought a whole new meaning to the "let them eat cake" opulence concept with his three giant birthday cakes placed on either side of the stage. A 6-foot superhero and candy shop-inspired cake by Kids Patisserie by Naked Patisserie occupied the left side of the stage, towering high and adorned with Spider-Man and Iron Man action figures made from sugar. Arnav helped design the cake and gave approvals along the way to make his birthday celebration fantasy come to life.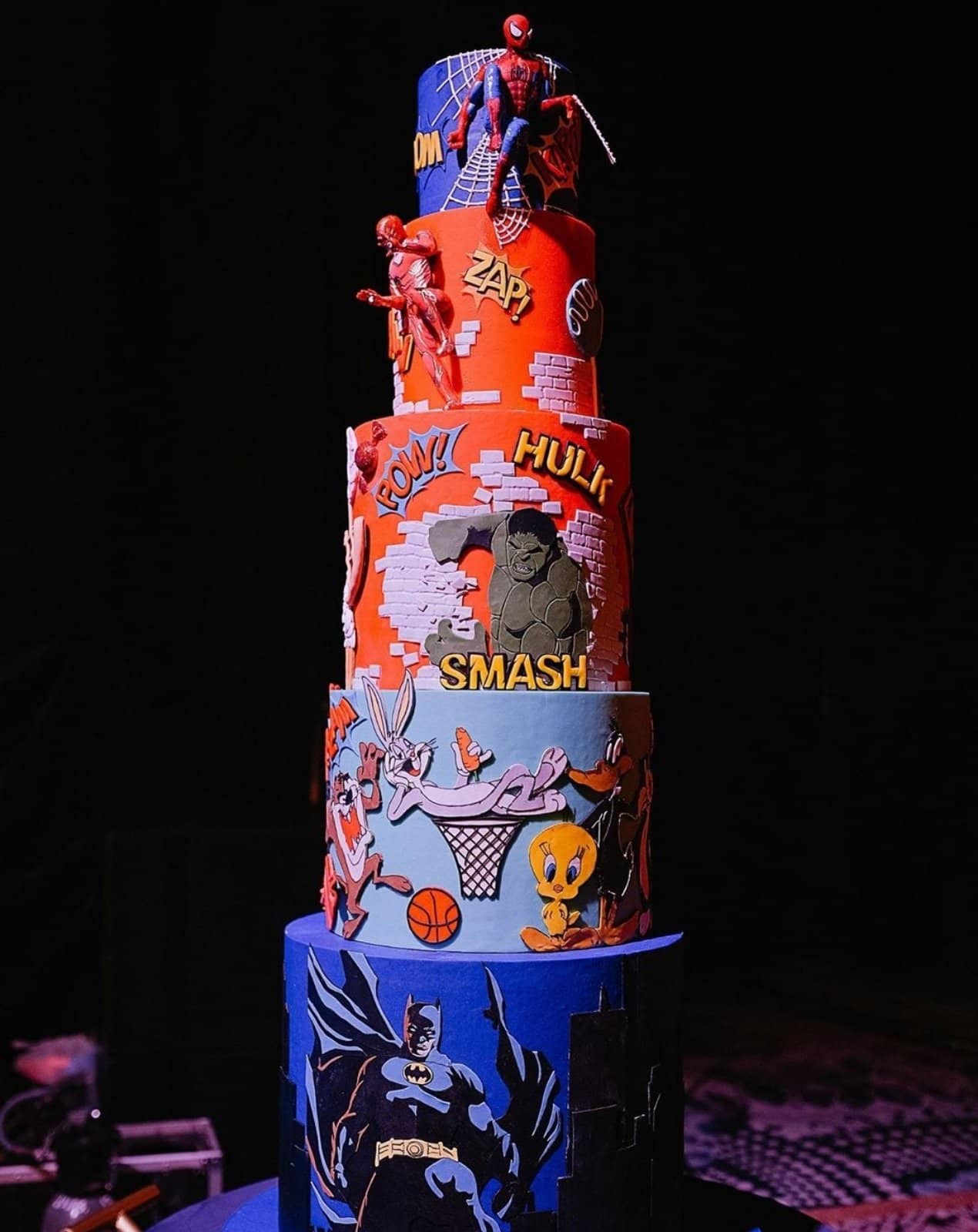 Vicki is no stranger to luxury and the jetsetter life herself, as she makes weekly trips to LA to manage her properties and also attended Paris Fashion Week in 2019 via a personal invite from Louis Vuitton. Likewise, Arnav's passport stamps are enviable to say the least, and yet he remains grounded, spending his afternoon taking extra tuition courses, swimming and other activities. Arnav's parents may have thrown him a lavish celebration for his 5th birthday, but they make sure to instill discipline in Arnav and teach him the value of hard work.
Vicki shares, "We chose to do this because Arnav never fails to amaze us with his beautiful personality and charisma. We wanted to share an experience of what Arnav is like and what he loves."
Arnav's World was quite the kick-off for 2020 children's birthday parties, and it's something that's truly hard to beat!
Details
No. of guests: 1000+
Location of the party: Shangri-La Hotel, At the Fort
Date of event: January 26, 2020
Overall program director: Blue Runner Productions c/o Direk Tisha Rosales
Event planner: La Belle Fete Lead
Videographer: Mayad Studios x Mayad Beginnings
Lead photographer: Mayad Studios x Mayad Beginnings
Video and photo documentation: NicePrint
Invitation (video): Mayad Studios x Mayad Beginnings
Invitation and map print: Print Divas
Arnav's (Celebrant) outfit: Prince outfit – Francis Libiran, Customized hand painted suit – Francis Libiran, Red outfit – Dolce and Gabbana
Vicki's (Mother) outfit: Francis Libiran for the dress and Judith Leiber for the bag
Lead (overall) stylist: 4th Wall
Stylist (ceiling and table centerpieces): Gideon Hermosa
Skybridge tunnel wall graphics and creative direction: Mayad Studios
Skybridge tunnel floor graphics: Always in Motion
Trailer Video (OBB): Mayad Studios
Performers: Hot Legs, Maneuvers, Buganda, and Apollo
Lights and sounds: Xstatic
LED Wall (skybridge and ballroom): Forscink Inc.
Entertainment: Kent Oliver (magicians), Cosplayers by Lhouie, Balloon Sculptor, Jugglers, Mascots, Caricatures, JB Dela Cruz, Waveplay Interactive
DJ: Kevin (Singapore)
Giveaways: Kids - Rayban shades and Bluetooth speakers; Per family – Personalized World of Arnav Smart TV and Naked Truffles from Naked Patisserie
Cake: Caking Giant, Sugar Box, and Naked Patisserie
Kiddie tables: The Wedding Garden Co.
Food Carts: Dippin Dots, Krispy Kreme, Pouf, Potato Corner, Taters, Auntie Anne's, The Lost Bread, Sweet Ecstasy, and Candy Corner
Kids activity area: Timezone Machines (Motorcycle rides ,Guitar Hero, Tekken 6, Basketball Arcade, Claw Machine, etc.), Kiddie Air Hockey Table, Rodeo Star Mechanical Bull, Power Up (wall climbing), Learning of the Gogh (Canvass painting), Pink Box Hair Salon, Animal Land Stuff Animal (stuff toys), Florescents (Perfume Bar), Game booth (ring toss, balloon pops, aim at the animals, etc.), and a lot more
Makeup artist: Natasha Moor
Hairstylist: Paul Nebres
Photobooth: DJ Coki
Photos courtesy of NicePrint