Meet 6 Of Our Metro Man x Kumu Cover Campaign Finalists
These guys are among those who dominate the Kumu stage with their amazing talent in performing
We have reached the culmination of the search for the inaugural Metro Man x Kumu cover star. This marked yet another first in Metro history, after naming its Metro x Kumu Cover Girl winner Monique de los Santos.
Singer and top Kumu live streamer Sofronio Vasquez III emerged as the Metro Man champ. But what made this campaign even more exciting was the fact that its leaderboard featured equally talented finalists who are all shining on the Kumu stage with their own brand of entertainment.
Meet six of our Metro Man x Kumu cover campaign finalists below: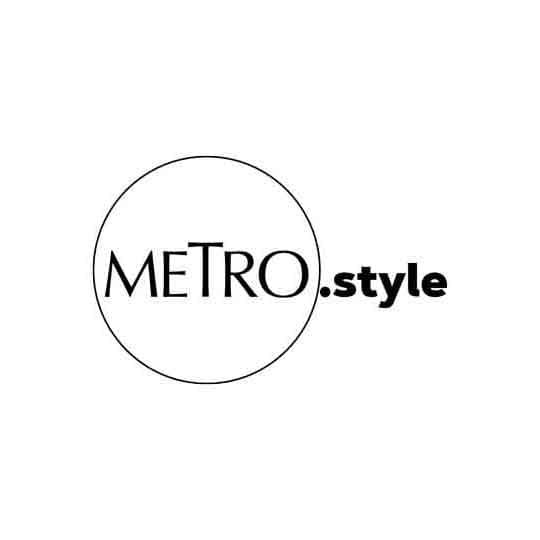 Metro Man x Kumu cover campaign finalists: (Top, from left) Jex de Castro, Fredison Lo, and Kimpoy Feliciano | (Bottom, from left) Carlo Bautista, Alfritz Blanche, and Aldwin Steven Go | Photos from @akosijex, @mrfredlaw, @kimpoyfeliciano, @carlobautistax, @alfritz10, @iamaldwingo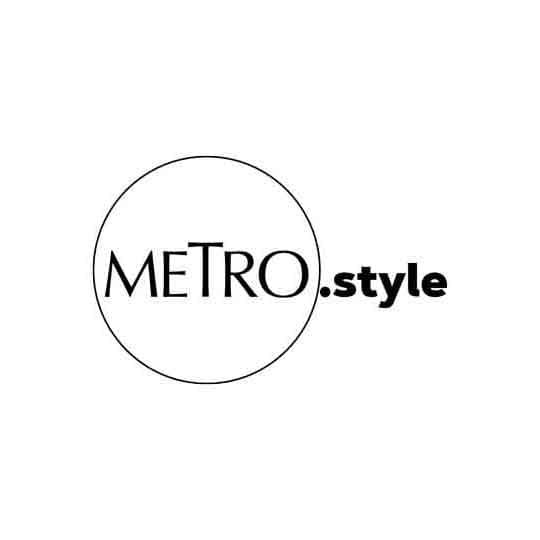 Metro Man x Kumu cover campaign finalist Jex de Castro | Photo courtesy of Jex de Castro
JEX DE CASTRO, Top 2
Jex de Castro isn't new to the spotlight and being on-screen. In fact, he's been in the entertainment business for years, crooning powerful ballads for thousands of audiences. He released his songs on different music platforms, shared the stage with some of the country's best singers, and even competed in ABS-CBN noontime program It's Showtime's "Tawag Ng Tanghalan." His career was flourishing—then the pandemic happened.
"I came to a point where I almost had anxiety," Jex tells Metro.Style. "I wasn't able to cope easily from the new norm. I was really worried about what's gonna happen in the future. Will I still be able to sing? Where will I get my income to keep living?"
Good thing he discovered Kumu, and it gave him the opportunity to restart his career.
While performing on an actual stage may seem different from live streaming, it doesn't change the fact that the platform gives singers like him the chance to do what they love doing. His ultimate idol is "Mr. Pure Energy" Gary Valenciano. "He's my role model," Jex shares. "I really admire his heart whenever he sings. You see his soul whenever he sings." On Kumu, that heart and soul of a performance is also what Jex's viewers get, as the app's laid-back environment allows him to showcase his rawest and most authentic self.
Being in Kumu now fills his calendar—his regular Monday, Wednesday, and Friday streams keep him engaged and active, with a solid group of viewers awaiting each of his new appearances. "I am happy that I was able to find a family from all the viewers that I met through the app," Jex says.
This new activity that has now become constant in his "new normal" journey gave him some valuable lessons he'll cherish for years, despite going through rough patches especially in the first few months since lockdown was implemented. "I learned to be more resilient during tough times. You must always try to find the good in the bad," the campaign's first runner-up shares. "I also learned that you will find the real meaning of life once you experience the worst. You will know yourself better."
What's great about Kumu is that since it's digital, Jex can still perform even when he's just at home—plus, he gets to bond with his family before or after his streams, too, and that's a huge factor in motivating him to keep going. When he's not entertaining the Kumunity [Kumu community], you'll most likely find Jex at home cooking or lounging while glued to Netflix.
When all of this is over, Jex's priority is still focused on his family. He is determined to push through with his postponed California trip, as the singer was supposed to fly to Los Angeles for a vacation right when the world came to a screeching halt. "I can't wait for this to end and be with my friends and loved ones there," he says.—Mariel Abanes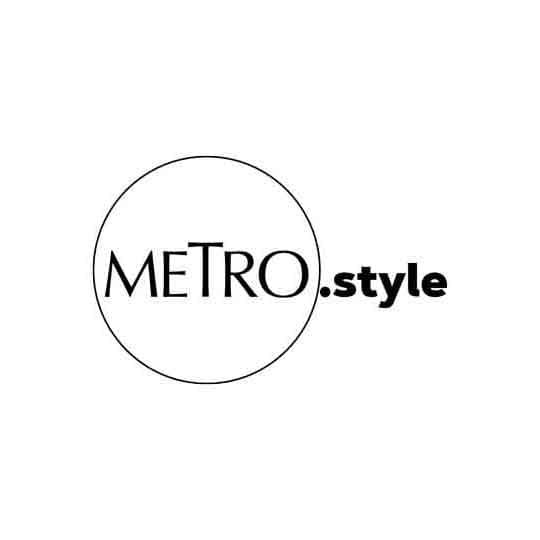 Metro Man x Kumu cover campaign finalist Kimpoy Feliciano | Photo from @kimpoyfeliciano
KIMPOY FELICIANO, Top 3
Kimpoy Feliciano isn't a stranger to the camera. Unlike pandemic-born live streamers who got the hang of working a virtual audience in just the last few months, this Internet star has been a screen and stage actor, a TikToker (with more than 720,000 followers), a YouTuber (with 1.49 million subscribers), and an Instagrammer (with 901,000 followers) for years. He's had a ton of time to master the biggest digital platforms there are, as he churns out content regularly.
Outside of social media, he maintains his status as an achiever; he excelled at academics having finished his graduate thesis abroad, worked with tons of local and international brands, and has starred in several music videos. His latest feat? Topping Kumu leaderboards with almost 84,000 followers and of course, making it to the third spot of Metro's first-ever Metro Man x Kumu cover campaign.
With achievements like those, you might say he was born a natural.
Born in the Philippines and is now a New Zealand citizen, the meteoric rise to digital superstardom of this 20-something "KiwiPino" isn't surprising to those who've followed his career. After all, he's armed with made-for-fame qualities—boyish good looks, onscreen charm, an arsenal of talents, a balance of poise and silliness, a willingness to poke fun at himself (and his loved ones), and a love for being Pinoy no matter what part of the world he finds himself in.
Arguably, it's the last bit that turned him into one of Kumu's brightest stars. In these times when millions upon millions of Filipinos are away from home and families and longing for a generous serving of good old fashioned Pinoy company and lighthearted kwentuhan, Kimpoy rose to the challenge and gave them the kind of comfort they needed to warm as many lonely hearts as he could. The same goes for the Filipino youth—the biggest drivers of numbers Kimpoy's online career is anchored on—who are collectively feeling like they're missing out on a big part of this stage of their lives by being constrained indoors.
Without the physical company of barkadas, classmates, family, and significant others, so many of them turned to Kimpoy as a placeholder friend, albeit a virtual one. He's done a pretty good job too, what with his regular uploads and streams that never fail to entertain.
Ultimately, a lot of who Kimpoy is as a digital personality is what the model Kumunity member is: a person who bravely puts himself out there, generously shares his talents, and constantly works his way to the top for the delight of others as much as he does for personal success and fulfillment.—Sara de los Reyes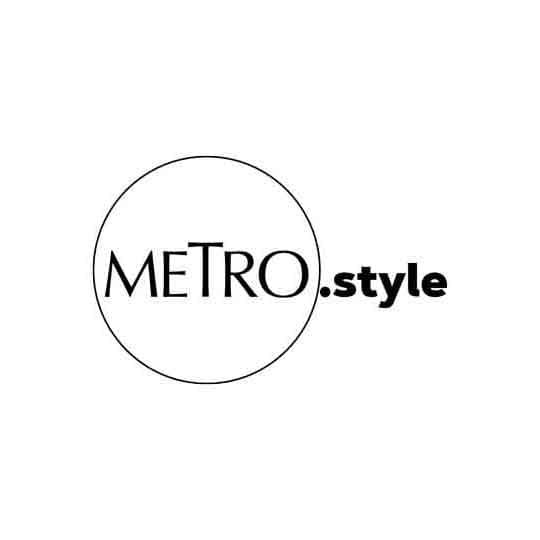 Metro Man x Kumu cover campaign finalist Aldwin Steven Go | Photo from @iamaldwingo
ALDWIN STEVEN GO, Top 4
Aldwin started livestreaming on Kumu in May 2020, right at the peak of the pandemic lockdown. But his debut was a bit short-lived and he decided to take a break, before going back full-time as a featured streamer last October. Since then, Aldwin has been very hardworking with his streams, going online at least once a day and sometimes even at night.
"My very first livestream was all about music. I really love to sing but I never joined competitions. I just sing because it relieves my stress and it makes me happy," shares Aldwin. And true to how Filipinos love music, Aldwin eventually started drawing more people in to his Kumu account as he regularly showcases his talent in singing with each and every stream.
Apart from being an outlet for his passion for music, Kumu has become an essential part of Aldwin's life, and it has helped him cope with the pandemic. "Kumu helped a lot with my mental health because even virtually, I was able to meet new people, establish connections, and do what really makes me happy—which is singing," he says. "I feel like I found my second family on Kumu. Even outside the app, we still talk, and there are times when we would meet in person and bond together."
Of course, there's more to Aldwin apart from his streamer persona. Although he says he's just like any regular guy trying to enjoy his life, it's this passion about living life to the fullest that gives him more color and depth.
During the quarantine, he binge-watched on Netflix like everyone else, watching dramas like How to Get Away with Murder and Elite, as well as old Hollywood movies.
But if you follow him on Instagram, you'll also notice that he's a huge travel junkie. In his spare time, he would watch travel vlogs, research about new destinations, and plan his next travel itinerary post-pandemic. He's passionate about history, geography, and travel. He's been to Italy, the Netherlands, South Korea, France, Japan, Singapore, Czech Republic, and more! He says that his next stop is Iceland to see the northern lights.
Those who join Aldwin in his daily streams would agree that Aldwin is a man who's not only fueled by his love for music and travel but his commitment to success as well. This is why when asked about a Filipino that he looks up to, he answers, "I really admire Mr. Henry Sy. He started with nothing but he never gave up. I would like to do the same: to never lose hope and continue reaching my goals."—Jovi Figueroa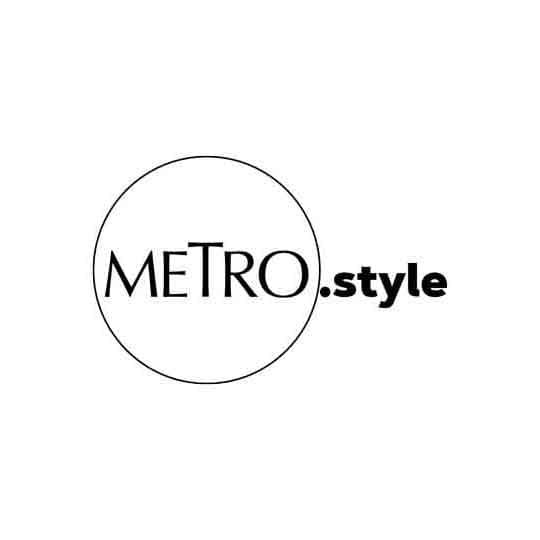 Metro Man x Kumu cover campaign finalist Alfritz Blanche | Photo from @alfritz10
ALFRITZ BLANCHE, Top 5
The pandemic can be seen from countless perspectives, and for introverts the world over, reducing socials and big gatherings wasn't such a terrible thing. But for extroverts who thrive on energetic get-togethers, being the life of the party, and making as many connections as possible wherever they go, the pandemic has been torturous.
"Keeping sane" under these conditions became a top priority for people who fit this description, and there's no one else that does so better than Alfred (or Alfritz) Blanche, a theater actor and live streamer who fought his way through lockdown's first (and worst) months by doing what extroverted performers like himself do best: make people smile, and end their interactions with them feeling much better than they did before.
In reality, Alfritz was streaming on Kumu since September 2019—a whole six months before the COVID-19 crisis became a life-changing situation. But the difference from when he was streaming pre-COVID to now is that his motivations for going online have changed. If, in the past, what he focused on was building a following and getting his name out there, these days, it's keeping people company and using his talents for the happiness of others.
"The biggest thing I realized during this pandemic is the importance of caring," Alfritz tells us.
"We need to be [concerned] with other people. We need to care and we need to learn how to empathize and be an instrument to extend help. I've been using Kumu to do charity works and fundraising efforts to help other people. The world is changing and adapting to the so called 'new normal,' and I think no one should be left behind," he continues.
The Kumunity and Alfritz have a symbiotic relationship; there, he gets to expend his energy and find productive ways to express himself and all the while, his audience soaks in his talent, welcoming his good vibes-only persona every time they catch him online.
"The connection that we are building. The friendship, the love and support"—these are a few of Alfritz's favorite things about Kumu, and also the fact that the app "is a testament that distance is never a factor to show someone you love them, that you care for them and you support them."
Singing, streaming, photography, cooking, Netflix and chilling—plus dreaming that one day, he'll find himself in New York among fellow Broadway lovers watching his favorite shows in the world—are what's keeping Alfritz strong these days and for those yet to come.
With the rate he's going at, he's becoming exactly the kind of person he admires the most: the kind of person who accepts change with an open heart and makes the most of it.—Sara de los Reyes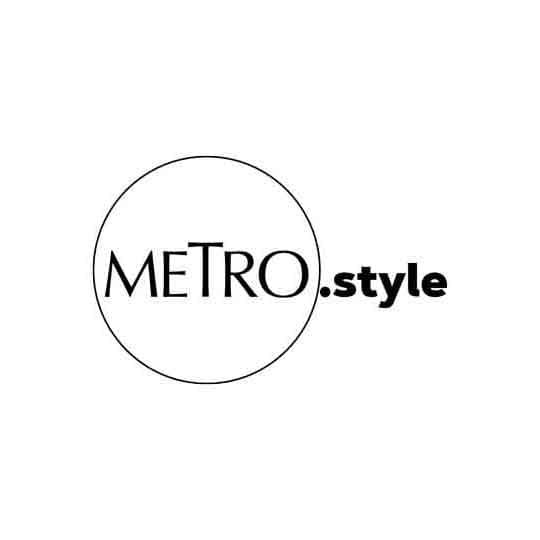 Metro Man x Kumu cover campaign finalist Carlo Bautista | Photo from @carlobautistax
CARLO BAUTISTA, Top 7
When singing and playing instruments are all you know and it's what you love the most, you'll gladly dedicate as many hours in your day to this passion of yours.
Such is the story of Carlo Bautista, a singer and songwriter by profession who found a digital home among fellow streamers and audiences on Kumu.
Now you'd think that performers as gifted and dedicated as Carlo would find work as easily as one, two, three. After all, Filipino talents are on high-demand in every corner of the globe, but COVID-19 had other plans and work unexpectedly stalled for the 30-year-old balladeer who hopes for his voice to get him places. Without an end in sight for singers like Carlo—who are quite literally physically stuck within their homes but also feel creatively stifled by a lack of inspiration and an overdose of monotony—it was a challenge for him to warm up those vocal cords and get them to do what they do best.
September 2020 was when Carlo mustered up the energy to put himself out on a brand-new platform with a brand-new audience ready to listen to him sing—and not an ounce of regret has followed the decision.
According to Carlo, Kumu allows him to share his talent and connect to people. He says, "It gave me hope and gave back my fire in my passion." It's the same sentiment that many other performers have about joining the Kumunity; the people you meet there, albeit virtually, have genuine interest in what you do and really, truly, want to see you succeed and make it.
Looking back at his singing career, though it might be on pause for now, he's grateful to have met his music idol Sarah Geronimo in the past. It's an experience he draws on for inspiration. When he returns to the present, he's all about focusing on feeling gratefulness for the simplest yet most meaningful of blessings: that he's alive. And as he dreams of the future, he dreams big and well beyond the confines of his room, of Kumu, and even earth.
"Mars," Carlo answers jokingly, as we ask where he'd like to see life take him next. Who knows? Maybe Martians might enjoy some earthly tunes, too.—Sara de los Reyes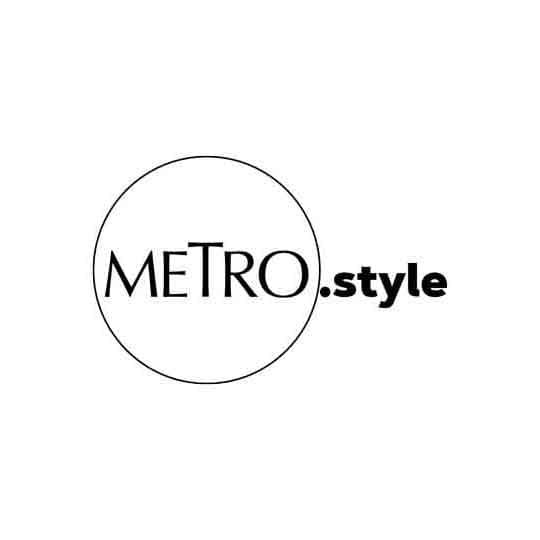 Metro Man x Kumu cover campaign finalist Fredison Lo | Photo from @mrfredlaw
FRED LO, Top 9
A lot of young people dream of leaving home and discovering the true meaning of independence in far away and exciting places. Who wouldn't? Adventures of all sorts beckon, and there to answer their call was Fredison Lo who had his eyes set on the most magical adventure of them all: Disneyland!
Post-graduation, the De La Salle University Communication Arts major found himself performing at Hong Kong Disneyland, bringing to life all sorts of beloved Disney characters like Aladdin's Genie, Mr. Flintstone, and Cinderella's prince charming, much to the delight of his young audiences (and the forever young at heart!). Think of the job as him building on his love for collecting toys, childhood rarities, and other novelties—and even taking curated photos of his vast collection when he's off-duty from acting, singing, and dancing.
It's been a great ride overall, but for this young adventurer, there's still no place like home. But with the COVID-19 crisis still straining the entertainment industry and imposing travel restrictions on Filipinos with international gigs like Fredison, home feels farther away more than ever.
Enter Kumu. The made-for-Filipinos by Filipinos streaming app connected Fredison to his kababayans when he needed to feel a sense of community the most. In his words, "Kumu saved me and a lot of people from falling down a mental rabbit hole. It gave us a sense of community and a new avenue for meeting new people, helping distract me and my friends from the fact that we're technically in isolation."
He became a Kumunity member a year before the Philippines declared lockdown in March 2020, but it was only in recent months when he truly appreciated what the app does for its users; it's not only yet another platform for quick entertainment, but also a safe place for people like him to make new connections in a time when connections are all people have.
Now that he's learned to cope with current circumstances more healthily, Fredison has this to share: "It's okay to not be okay. It's okay to stop and breathe and look after yourself without the pressure to keep running a race that lasts your whole life. Like all things, happiness and contentment take time."
When he's not on Kumu, you'll find Fredison immersed in his favorite series, films, art, and go-to workout routines. Maybe he'll even re-watch a performance or two of his favorite Pinoy artists: John Lloyd Cruz, Sam Concepcion, and Audie Gemora.
And when things have settled down, Fredison already has an agenda for what he wants to do. "[My] first agenda is to fly home to see my family and friends. Next is Japan, because I love it there, and then the US because I've never been there and I have a lot of friends to see there," he ends.—Sara de los Reyes
Photos from @akosijex, @mrfredlaw, @kimpoyfeliciano, @carlobautistax, @alfritz10, @iamaldwingo
Check out this behind-the-scenes video from our cover shoot with Metro Man x Kumu cover campaign winner Sofronio Vasquez III: