Fast Facts About Miss Universe Philippines 2023 Michelle Marquez Dee
Michelle Marquez Dee already conquered the world—now, she's ready to take on the universe!
Held at the Mall of Asia Arena in Pasay City, Metro Manila on May 13, 2023, the Miss Universe Philippines 2023 grand coronation night saw Makati's Michelle Marquez Dee crowned as the newest Miss Universe Philippines titleholder. The next representative of the country reigned supreme in a roster of 38 candidates .
Michelle, 28, will be the Philippines' official representative to the upcoming 72nd Miss Universe pageant in El Salvador this year.
Prior to her Final 5 stint and Q&A segment, Michelle was also awarded Best in Evening Gown where she bested 17 other aspiring beauty queens. She moved up to Top 10 and emerged as one of the finalists. Overall, she snagged a slew of recognitions and received Face of Pond's, Miss Aqua Boracay, and Miss Zion Philippines.
In the Part 1 of the Q&A portion, she was asked about income inequality and bridging the gap between the rich and the poor. She replied: "I think the best way to address this is really through education because education holds no status quo, and every Filipino child has the right to an education—not just any education but quality education. If the government can provide this to every Filipino child, then we cannot only elevate their quality of life but we can empower them as well."
During the final Question and Answer, the remaining five delegates were served the same question: "Recently, the Department of Tourism has adopted a new branding campaign, 'We give the world our best.' For you, what is the best that we can offer to the rest of the world? Why do you consider it so?"
Michelle Dee answered: "I firmly believe that the best natural resource that the Philippines has is us Filipinos. We are the true heart and soul of the Philippines—with the way we are hospitable, with the warm smiles," she quipped. "We are the reason why the world keeps coming back for more. No matter where the universe takes me, I will always be proud to call the Philippines my home, and no matter what happens, I will always be proud to call myself Pinoy," Michelle says.
Michelle succeeded the reign of Miss Universe Philippines 2022 Celeste Cortesi. She edged out 2nd Runner-Up Angelique Manto of Pampanga and 1st Runner-Up Christine Opiaza of Zambales. Bohol's Pauline Amelinckx and Baguio's Krishnah Gravidez, meanwhile, earned Miss Supranational Philippines 2023 and Miss Charm Philippines 2023, respectively.
Browse through the gallery below for fast facts about Miss Universe Philippines 2023 Michelle Marquez Dee: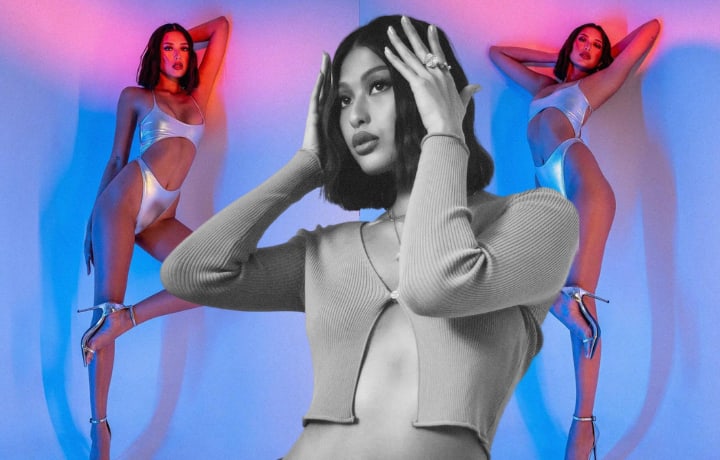 Photo Gallery
Photo Gallery
Lead photos by @iamdoc and from @michelledee