Look! With Just A Mobile Phone And Ordinary Things, This Student Pulls Off Stunning Photoshoots
Now this is next level "phonetography!"
A glam and styling team, a studio, a complete set of lights and reflectors, a top-of-the-line camera, and occasionally, an assistant, too—here's a list of things typically needed to pull off professional beauty and fashion photographs.
Or, sometimes, it's all a matter of creativity. At least, that's the case with Alfred Acenas, a college student and a self-confessed "low key artist" from Tumaini, Isabela, whose "phonetography" is currently the Internet's favorite thing. His only tools of the trade are his mobile phone, a bulb wired onto a makeshift stand, and whatever is available at home for use at the moment—like plastic utensils accumulated over time, clothes hanging from a laundry line, produce straight from a fresh harvest, or house décor that's been around for ages.
The 21-year-old's creativity is noteworthy, even catching the attention of professional photographer and celeb fave BJ Pascual himself, who happens to be Alfred's ultimate photography inspo.
Taking note of Alfred using his work to inspire his own, BJ tells Metro.Style, "I love the photos he did! I'm so impressed by the creativity. What I love the most is that he was inspired by my work, but it wasn't a direct copy of any of my shoots. He made it his own and that's something to be proud of!"
As for his models, Alfred just calls on nieces and nephews to participate in his visual projects. The whole thing was pretty much Alfred's way of making the most of quarantine and the school year's delayed opening.
Note that Alfred also processes his photos on his phone; he uses two apps, Lightroom and Snapseed, to go beyond just using a pre-made filter on an image.
He's also taken self-portraits, many of which have dreamy, unreal vibes to them.
In just a few months, Alfred has also grown his online presence, thanks to his work. You'll find him on TikTok and Facebook @AlfredVisuals, so make sure to follow his accounts for regular updates on his work.
To see some of his best photos, check out the gallery below: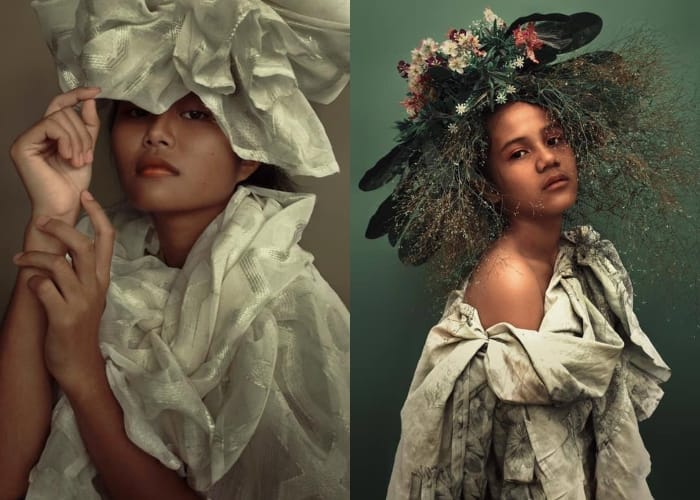 photos by Alfred Acenas
photos by Alfred Acenas
Photos from Alfred Visuals on Facebook