Ballet Philippines Held Its 50th Anniversary Gala Performance With A Swan Lake-Inspired Collection By Michael Cinco
To highlight 50 years of Ballet Philippines, a unique fashion show with Michael Cinco produced a night of Swan Lake-inspired magic
Celebrating 50 years is always a milestone. And for a ballet company, reaching that number speaks of sustained artistic spark and merit, of fortitude and perseverance, of resourcefulness in maintaining financial and logistical viability, and a truckload of good karma taking care of their dancers as well as educating, encouraging and developing new ones.
Ballet Philippines has been fortunate enough to lay claim to the fact that along with calling the Cultural Center of the Philippines its home, the company is blessed with a Board of Trustees that over the half-century have ably supported its programs, initiatives, and calendars.
Coming to fruition yesterday evening, the Ballet Philippines x Michael Cinco Gala at the Marriott Grand Ballroom (which was dressed up Team GMT - Gideon Hermosa, Michael Ruiz, and Teddy Manuel in a "Mystical Forest" theme) was a wonderful concept of ballet dancers mixing it up with models as they traipsed down the runway and showcased a 50-piece collection that Michael was proud to say drew inspiration from having watched the Swan Lake Ballet.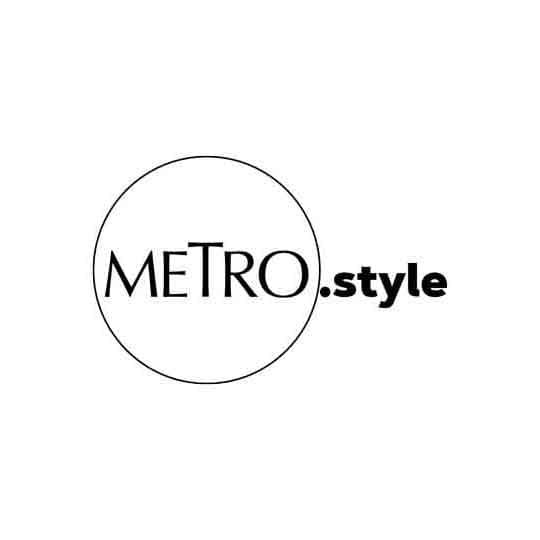 Alice Reyes, Michael Cinco, and Margie Moran-Floirendo | Photo by Daniel Soriano
Personally, the part of the night that moved me the most was before the fashion show, when a roll call of Ballet Philippines' Artistic Directors was executed, and starting from BP founding member
Alice Reyes
(National Artist for Dance), all the Artistic Directors through the fifty years were present, and received their special Ramon Orlina statuette. Seated right behind Margie, I loved how I was surrounded by these Artistic Directors who were walking and talking testimonials for how dance equates to longevity in life.
As for the fashion show itself, it was a night of fairy princesses and ice maidens, of ravishing Black Swans that stole your heart, of bright color and hues, of flouncy bejeweled skirts acting as points of light, of radiant wedding ensembles that made you hold your breath. It was Michael Cinco in flamboyant splendor, using exquisite detail and craftsmanship to bedazzle and astound. And when BP principal dancer
Denise Parungao
sashayed to hand Micheal the bouquet during the show's curtain call, it was a befitting closing gesture of ballet meets fashion.
The dinner that followed was a chance for the audience to collectively catch their breath and talk about what they had just witnessed. Host Issa Litton surprised Margie as the dinner commenced, when a little tribute and Thank You was announced in honor of Margie and the great efforts she had personally taken to make this night a reality.
Ballet Philippines is continuously in need of support, and it's through nights like these that show how this support can be created and achieved via non-traditional endeavors, and thereby widening the awareness and recall of what Ballet Philippines represents.
Scroll through the gallery below to check out who went to see the show: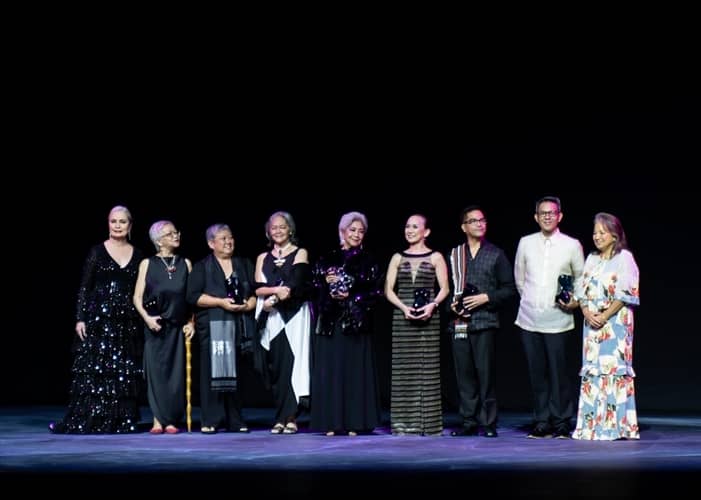 Photographs by Daniel Soriano