Our Best Bets at Miss Universe Philippines 2021
These strong crown contenders are not only beautiful, they're also smart, eloquent, and have a commanding presence
The Miss Universe Philippines 2021 delegates' road to the crown will end tonight with the coronation scheduled to take place in Bohol Province and live-streamed via KTX at 7pm.
After a series of virtual challenges (Headshot, Video Introduction, Runway, Casting Video, and Interview) and the preliminary competitions (National Costume, Interview, Swimsuit, and Evening Gown), a new batch of phenomenal women will be crowned.
The Miss Universe Philippines (MUPH) organization announced that aside from the Miss Universe Philippines 2021 title, they're adding two more titles: Miss Universe Philippines Tourism and Miss Universe Philippines Charity. Joining the three will be the 1st and 2nd Runners-Up. Of this change, MUPH said, "These two queens will not be competing in any international pageant, but should the Miss Universe Philippines 2021 be unable to fulfill her obligations the MUPH Tourism will takeover. The promotion of tourism and involvement in charity are two pillars that the MUPH Organization champion. By having individual queens focused on these, we can further our cause."
Miss Universe Philippines 2021's Final 30 was announced last September 1, but two of the delegates (Joanna Rabe of Zambales and Ybonne Ortega of Davao City) were unable to move on to the next phases of the competition due to health reasons. The 28 delegates then traveled to Clark for the preliminary competitions and to shoot various brand sponsored-content. From September 25, the coronation night was moved to September 30 to ensure all safety protocols are followed, announcing that the event will finally take place in Bohol Province.
As this exciting pageant is about to come to an end, we're looking back at the journey of some of these delegates who we think did well throughout the competition and have a strong possibility to advance to the Top 16.
Check out our picks for the best bets at the Miss Universe Philippines 2021 (in no particular order) in the gallery below. See their photos, too, for the headshot challenge; Top 75 and Top 50 announcements; national costume; and swimsuit and evening gown competitions.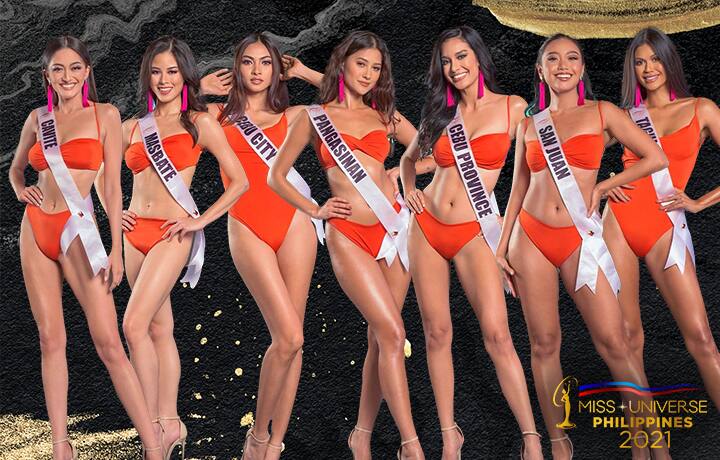 Photo Gallery
Photo Gallery
Who are you rooting for at this year's Miss Universe Philippines pageant?
Photos from @themissuniverseph