Trending On Twitter: ABS-CBN President And CEO Carlo Katigbak Is The New "Crush Ng Bayan"
The Senate hearing today discussed the renewal of the broadcast network's franchise and its President and CEO caught the hearts of those who watched
This Monday morning began with a hearing at the Senate to discuss the renewal of ABS-CBN's franchise, set to expire in a few months.
Present were ABS-CBN heads: Chief Operating Officer Cory Vidanes, ABS-CBN Corporation Chairman Mark Lopez, and President, CEO, and now noted "eye-candy" Carlo Katigbak—that is, according to the thousands of Twitter users who tweeted about him enough to top the social media platform's Trending Topics this afternoon.
"Carlo Katigbak is the man of the hour because of his calmness and professionalism in [the] Senate hearing," noted one user. "Such a man of integrity. Sa tingin ko, he's speaking not as CEO and President of ABS-CBN but as one of the thousands of employees of the company."
"He probably never thought that a Senate hearing would turn him to crush ng bayan," said Inday Varona.
"Organically and purposefully trending. Our leader, Carlo Katigbak, trending on Twitter," added Bianca Gonzalez-Intal.
Katigbak, who became the ABS-CBN's president and CEO in 2016, was a calm and comforting presence to many of the network's employees who are worried about their futures given the uncertainty of ABS-CBN's franchise renewal. But today, it wasn't just ABS-CBN employees who took notice of the eloquent and mild-mannered CEO on TV. He apologized to President Rodrigo Duterte; aligned himself with the tens of thousands of employees who could possibly lose their jobs, tearing up when ABS-CBN Union President Jon Villanueva shared his piece about his life becoming better because of ABS-CBN; and answered questions with equal parts firmness and calmness.
"While our commitment to serve is genuine," Katigbak shared in his opening remarks, "we also acknowledge that we are not a perfect organization. Where we have shortcomings, we acknowledge them, and we work to correct them. May pagkukulang man kami, mas matimbang ang aming adhikain na makapaglingkod."
We've compiled some of our favorite tweets in the gallery below: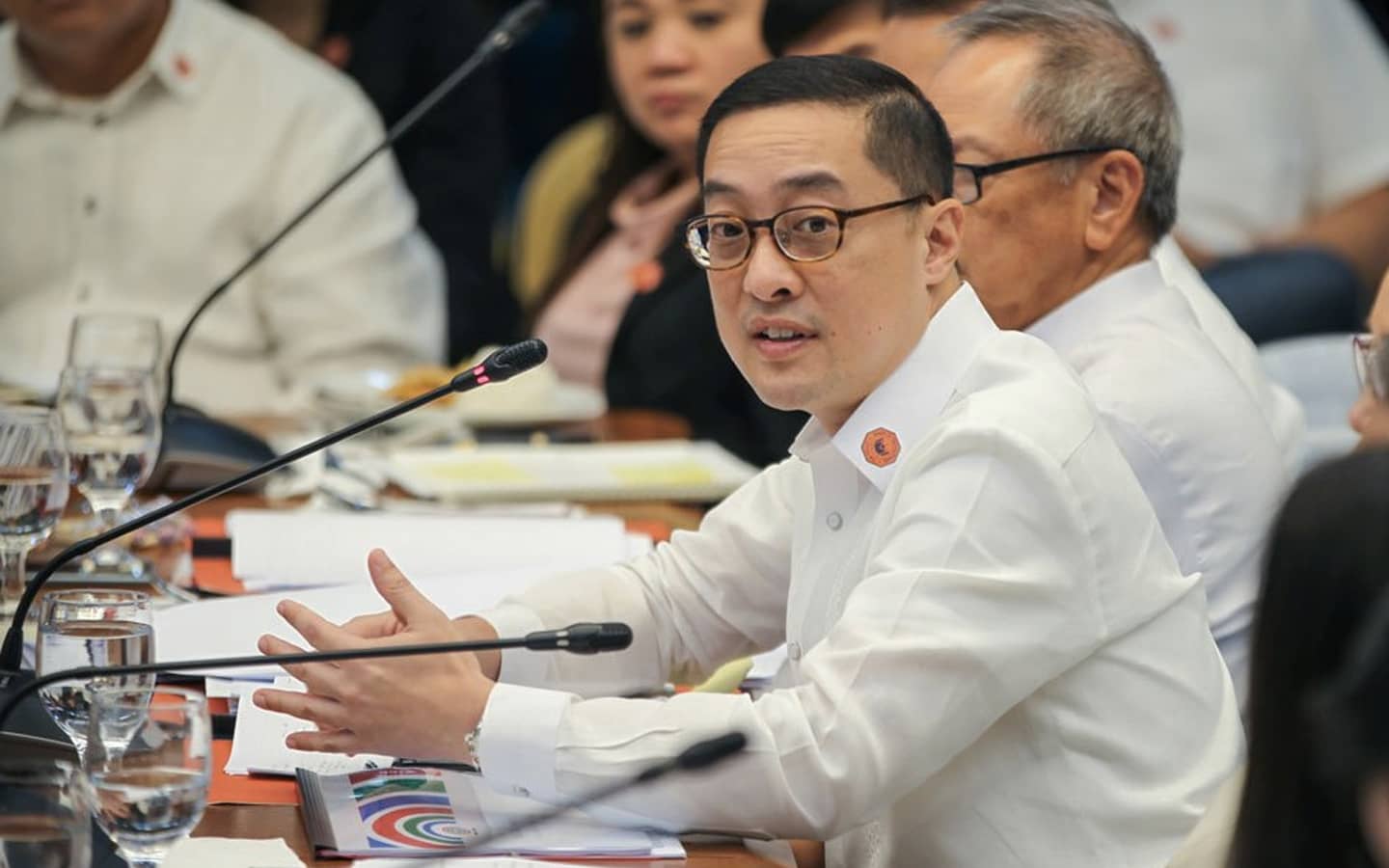 Lead photos by
George Calvelo
/
ABS-CBN News