The Complete Q&A And 30-Second Speeches Of Miss Universe 2020's Top 5 Candidates
See how each candidate answered every question with grace under pressure
The Miss Universe 2020 competition introduced a new queen: Miss Mexico Andrea Meza!
The 26-year-old software engineer bested candidates who made it to Top 5, including Fourth Runner-up Miss Dominican Republic Kimberly Jimenez, Third Runner-up Miss India Adline Castelino, Second Runner-up Miss Peru Janick del Castillo, and First Runner-up Miss Brazil Julia Gama.
The 69th Miss Universe competition made a couple of changes in its format to spice things up for the Top 5, namely, by injecting an additional round of Q&A.
Traditionally, Top 5 semi-finalists went through a single grueling round of Q&A before advancing to Top 3 as finalists. This year, aside from having to answer one question each, the Top 5 candidates also had to choose a topic at random and deliver a 30-second speech about it. Topics ranged from climate change and gender issues, to COVID-19 response and democratic rights.
It was one way to show that 21st century beauty queens aren't just pretty faces, but are of substance, too.
Check out the complete Q&A answers and 30-second speeches of each of the Top 5 candidates in the gallery below!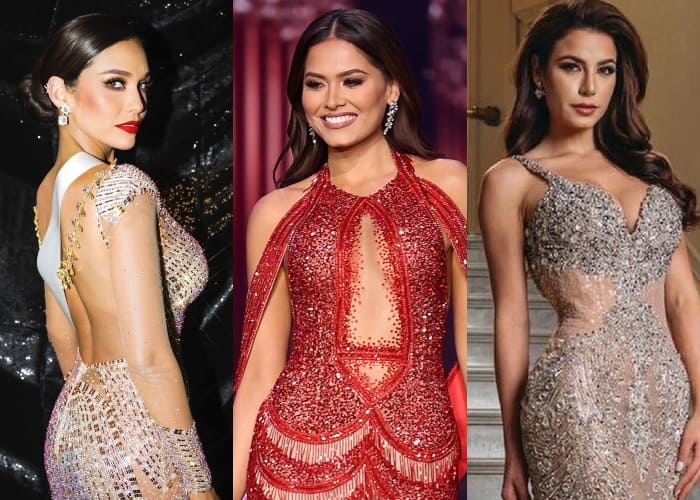 The complete Q&A and speeches of Miss Universe 2020's Top 5
The complete Q&A and speeches of Miss Universe 2020's Top 5
Miss Universe Philippines 2020 Rabiya Mateo reached the Top 21 of the competition.
Lead photos from @juliawgama @telemundo @janickmaceta @kimberlyjimenez.r @adline_castelinofficial