Here Are The Contributors Behind Our Andrea Brillantes Debut Cover Shoot
As the goal of the photo shoot was to give Andrea the feel of a debut party, Metro tapped some of the country's top names in the local events scene and the fashion & beauty industry
Mounting a big editorial shoot is not easy, and it becomes even harder when it's done in the time of COVID. But when a team is dedicated and passionate to deliver great results, things become lighter and working with each other is such a breeze.
We knew shooting "Queen B" Andrea Brillantes (or Blythe) with a grand debut theme, modeling 18 creations, would be a challenge. But it was a challenge we welcomed and accepted, to truly celebrate the coming-of-age of such a young queen who has been dominating the digital space and mainstream media.
For this unforgettable Metro cover shoot, we worked with well-known personalities and brands that we were sure could help us pull off our concept and translate our vision into a wonderful production. This shoot wouldn't have been possible without them.
Check out the gallery below: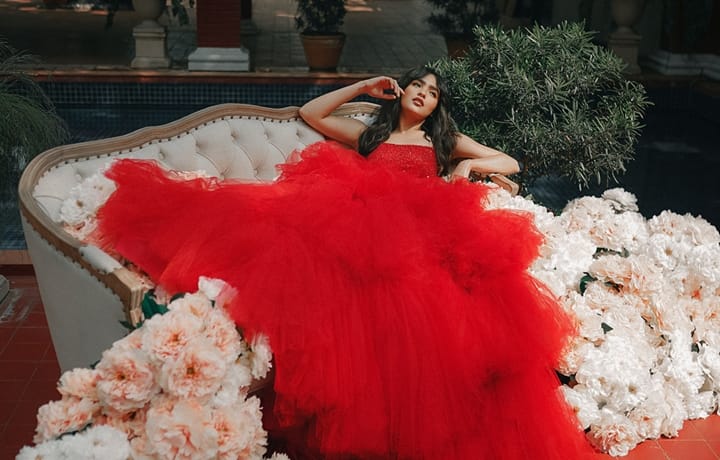 The Suppliers: Andrea Brillantes Cover Shoot
The Suppliers: Andrea Brillantes Cover Shoot
Lead photo from NicePrint Photo