Meet Designer Sari Lazaro and Her Long-Time Friend & Muse Alexandra Guerrero-Reyes
Young fashion designer Sari Lazaro continues to make a name in the Philippine fashion industry with her artistic, innovative, and elegant designs
Fashion designer Sari Lazaro and muse Alexandra Guerrero-Reyes have known each other for 18 years and it shows. In Lazaro's relaxed atelier hidden in the bustling city, the two friends engage in easy, yet mentally stimulating conversation. "[Before you arrived], I was asking Sari where her creativity and ideas come from. It's because her designs aren't the usual things you see," says Reyes. Displayed in Lazaro's shop are puff-sleeved dresses in opulent fabrics, hand-painted gowns embellished with delicate brushstrokes, garments constructed with indigenous fabrics, and pieces with intricately woven sleeves. "A lot of thought goes into everything she creates. And there's always something new," the muse continues.
Lazaro then tells us that she's inspired mostly by travel and books. It also doesn't hurt that her mom gave her a headstart by enrolling her in fashion courses abroad. "According to my mom, when I was 15, I watched a fashion show and said, 'I want to be in that industry.'" The designer was blessed to have a supportive family who encouraged her to go for her fashion design aspirations. From being fascinated and enamored of the world of fashion, Larazo took short courses in Central Saint Martins and London College of Fashion. She then earned a fashion design degree from the Instituto Maragoni, London (world-renowned designers Franco Moschino and Domenico Mario Assunto Dolce also went to this prestigious institution.).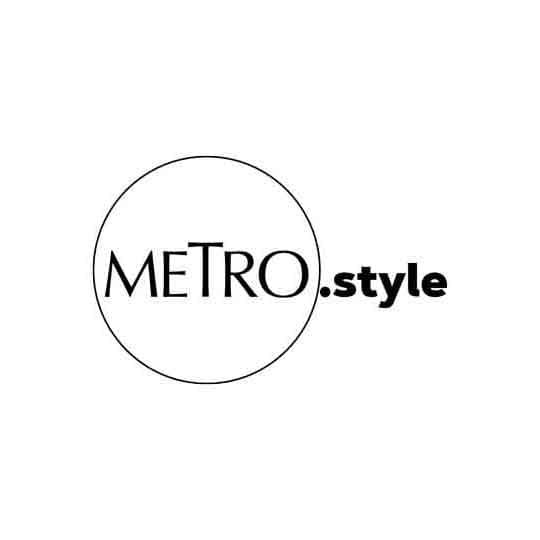 Designer Sari Lazaro is inspired by almost anything. She loves infusing artistic influences, and even forms, into her innovative designs. | Photo by Seven Barretto 
All throughout years and years of friendship, the designer and her muse were able to witness each other's growth. It's refreshing to see the women supporting each other, talking about one another with mutual respect. Reyes shares, "Since we first met, I can really say that Sari bloomed so much. She's always been a very sincere and quiet type of person—but she's also very fun. Now, she's so much more mature."
Lazaro adds that aside from having the opportunity to attend some of the best fashion schools, living in Europe helped shape her into the designer and person she is today. "Meeting people whose culture and background and beliefs are different from my own helped me grow. I think you learn the most from people who are different from you. London is very diverse and multicultural. It helped me have a better understanding of who I am, as people there do not like to conform. There is a lot of room for growth and individuality. I also love how London can be your playground for music, art, fashion, and culture. You can find inspiration almost everywhere you go, if you allow it. London definitely exercised my creative muscle and opened my mind to so many things. It taught me to be more open and accepting of people who are different from me racially, socially, and religiously. I'm grateful for my time there and for the people I have met who have become an integral part of my learning."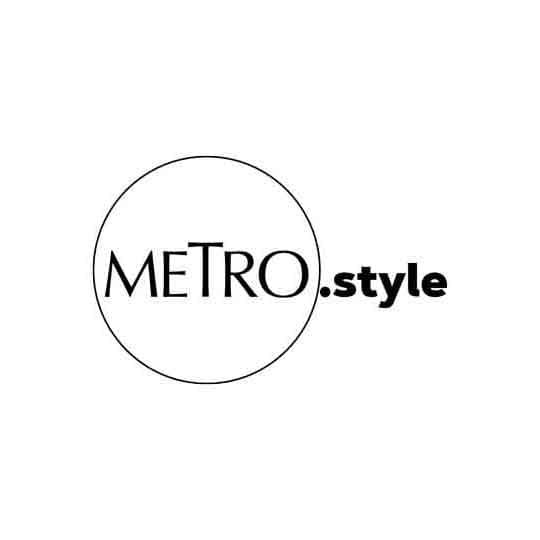 More than being lifelong friends, Lazaro picked Alexandra Guerrero-Reyes as her muse because she is an inspiring woman who aims to help others by providing quality education to the underprivileged. | Photo by Seven Barretto 
Having the chance to travel and study in Europe, aside from enriching her design aesthetic, made the young fashion designer realize her priorities. This led her to be more deliberate in her design process and the way she conducts her business. More importantly, it made her realize the value of character and having convictions. It is for this reason she selected her longtime friend to be her muse. More than having a friendship that's founded on years, she views her friend as a woman of substance. "Alex really grew. She's the type of person you can learn a lot from." A mother of four, Reyes opts to live her life as a role model to her children, guiding them to be loving, responsible, and God-fearing individuals.
More than having a family life grounded in faith, Reyes believes in the power of giving back. Desiring to enhance the country's education system, she now leads the Alfredo Roces Guerrero Foundation, which helps grade school students through sports and the arts. "We want teachers/coaches to focus on a role-model system which also teaches children to give back to others after learning what they've learned. We are always inviting people who share the same desire to help, to join us and a part of this mission," Reyes tells us. Aside from the foundation, she also set up the Found Music Festival, which aims to reach out to youth. According to Reyes, it is an annual Christian music festival that shares God's love and truth.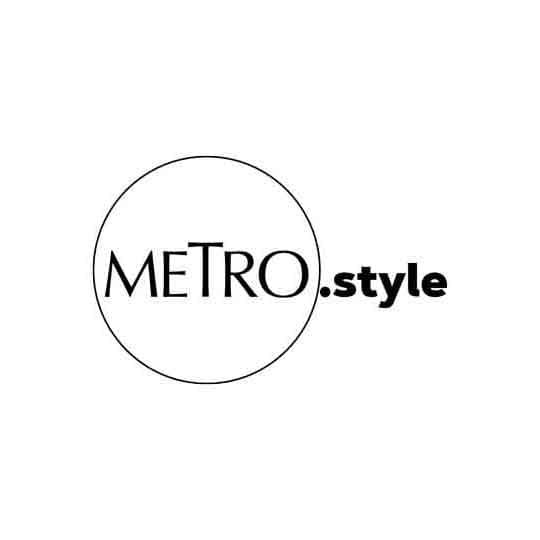 Fun, friendship and growth: from going to school together to watching each other blossom into the women they are today, Lazaro and Reyes are a refreshing example of women supporting women through the different milestones in their lives. | Photo by Seven Barretto 
Her choice of muse reflects Lazaro's own philosophy: aside from outward beauty, she perceives real, lasting beauty to be something that permeates into other facets of life. If given the opportunity, the young designer shares, she'd love to dress a woman she deems refined, elegant, and helpful. "Sheikha Mozah is the dream! She is the mother of the current king in Doha. She has made such a major impact on the Arab region, most especially for women. She is responsible for how women are perceived in their country and has changed the stigma and religious belief that women are just mere objects in society. She is actively involved in a lot of social reforms and is responsible for spearheading a lot of educational development in Qatar! She manages to do all these while looking every bit regal and glamorous. She is definitely 'goals.'"
Designer Sari Lazaro is seemingly closer to her dream of dressing one of the women she looks up to, having mounted a fashion show in Doha just last year. While she's continuously refining her design aesthetic, which she describes as classic combined with artistic elements, one of her many other goals—which doesn't seem at all out of reach—is to be able to promote Philippine fashion on the world stage. "My dream is to be able to have something for very Filipina to wear that strongly represents our culture and history in a modern way. Filipino culture is so beautiful! Our fabrics from different regions tell a story of what they stand for through the colors and patterns. My dream is to go back to our roots and have that represent who we are globally, or wherever we go. I am proud to be Filipino and I want to show that through the clothes that we create." With her commitment to her craft, keen eye for artistic details, strong work ethic, and refreshing take on fashion, she'll be a choice fashion designer in many years to come.
This article was originally published in Metro Society Vol. 16 No. 6.
Photographs by Seven Barretto
Makeup by Bianca Vela for M.A.C. Cosmetics
Hairstyling by Rick Diokno