Magazine Editor-Turned-Designer Maureen Disini Play Dress Up With Muse Marga Nograles
Minimalism isn't stagnant or lacking when spun by the hands of Maureen Disini
First impressions may last, and with Maureen Disini, the impression you get when you walk through her home is restraint. In an industry where shock and awe reign supreme more often than not, restraint that won't teeter into being boring or safe is a gift, one that Disini wields well. Her home used to also house her atelier, and for some urgent work, seamstresses are still busy finishing some creations in a room of Disini's home. "Well, it was the right time for me to move," Disini says as we settle into the expansive couch in her living room, which also overlooks the quaint atelier that's still buzzing with sewing machines. "I've been working from home for so long, felt like it was high time for me to move out."
During Disini's first few years, clients would come to her for her expertise in drapery. "That was really my forte," Disini stresses. "But times are changing. I cannot just stick to one skill, one style. I had evolved, I had to make other things. I have to do corsets, different silhouettes. I have to keep up with the time."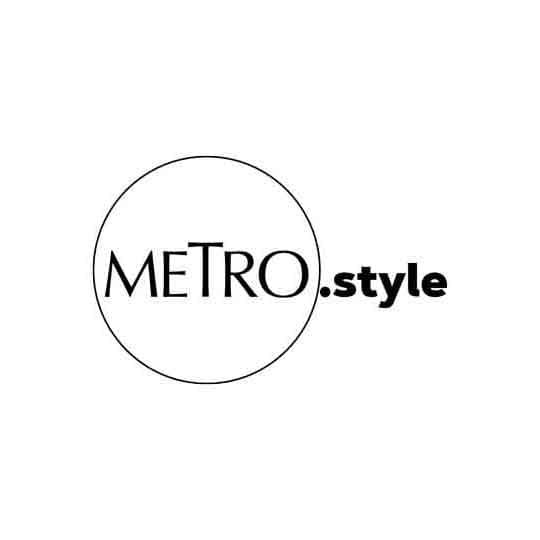 Disini's pieces are worn by some of Manila's well-dressed women, who flock to her for her pieces' signature clean lines and effortless grace. | Photo by Joseph Pascual 
A little less than a decade into the business, Disini says that while she has changed with the times and the demands of her clients, her aesthetic has remained a constant driving force in all of her collections. "Still pretty. Easy, pretty, and feminine. Those haven't changed," Disini says. "That's been from eight years ago." Some designers who would have been her contemporaries have fizzled out in their line of work, but Disini has a secret to her longevity. "I really build relationships with my clients, it's very important to me," she stresses.
Case in point, her muse, Marga Nograles of clothing line Kaayo, has been with her since the beginning, and Marga says that the only thing she wears that is not of her own Kaayo creation is a Maureen Disini piece. "When I met her, she wasn't as popular yet. At one point, she was everywhere! Everyone wanted to try her. In the beginning, I loved what she was doing, and the quality of her work and all was always and still is worth more than what you spend on her creation."
How has Disini managed to build her relationships with her clientele throughout this whole time? It may lie in her innate nature: being warm and resilient. "I'm always open to feedback," Disini reveals. "When I make a dress and you're unhappy with it, I revise and revise until you're happy with the dress we're making. It's all about communication."
While being interviewed, her muse sashays in one of her creations: a beaded Marsala gown with a sweetheart neckline. Every swish of her multitiered dress gives a faint clink. "I don't just use Disini's gowns just once," Marga says in between takes. "I used this one like four times. It really is timeless. I could keep on using it!"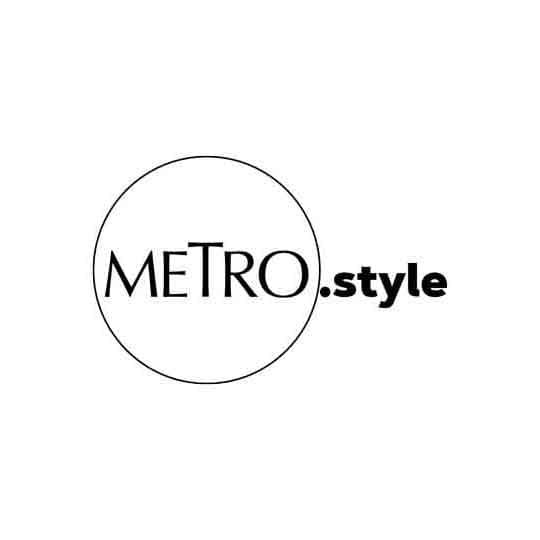 Marga Nograles is a longtime patron of local ware and designers, with a clothing brand of her own. She entrusts Disini for all her formal wear. | Photo by Joseph Pascual 
"I was very young, very new when I first met Marga," Disini explains. "I started designing back in 2011, working weekends, Sundays. But I was hungry for it. That's something about being new, there's the hunger. Luckily when you're new, everyone wants to try you out, to try the newest designer. Before I was working as an editor, so the network was already there—all it took was word of mouth by a few clients and it went from there."
Because of the training from the publishing industry, Disini's hunger to make it in the business, her innately hardworking nature, or a combination of everything, Disini kept on accepting work, until she was in over her head. Disini recalls, "But I remember at some point, I was accepting so much work, the quality of work wasn't where I wanted it to be. I could see that my work was not up to my usual standards. So, I decided to take less work, just to focus again. I used to do like 18, 19 fittings a day, but now it's more manageable. I do seven to eight fittings daily, five days a week. No more weekends if possible!"
Disini set her focus to why she decided, eight years ago, to become a fashion designer in the first place. "Well, I really love my work," Disini says, "When I go to work, it doesn't feel like work at all, so I know that I'm enjoying myself. Also, I have a pretty good relationship with my clients, so they keep coming back. Third reason, I'm pretty reliable. I give out on a certain date. I make it a point that I release those dresses when I'm given a deadline."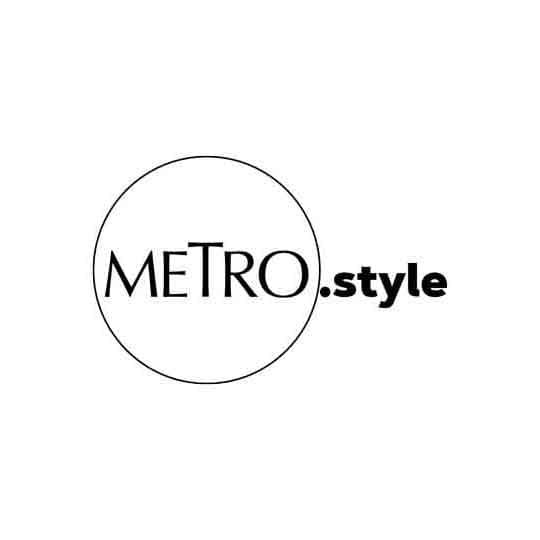 Disini doesn't stray too far away from her minimalist roots. She meticulously works with subtle materials, like intricate beading and touches of appliques. | Photo by Joseph Pascual 
As of the moment, Disini will continue on doing her custom dresses, since she enjoys conversing with the client, doing fittings, and everything that comes with creating bespoke pieces. "That's my kind of thing," she says, smiling. Although, you may see a ready-to-wear line of beautiful dresses for little girls again from Disini, just like what she created last year, hopefully around the holiday season.
Disini's magazine editor days are not far behind her, as she checks the shots of Marga from time to time, suggests what accessories or hairstyles would go with her gown of choice, and being exacting when it comes to where it would be best to shoot their portraits. "Better to wear the diamonds with the Marsala dress," Disini says, while the emeralds make the white-and-green patterned tulle gown that Marga wears for her second option look even more striking. Even if she went to fashion school after her day job, Disini is the first to admit that she went in headfirst into becoming a fashion designer, without really knowing the ropes just yet. Which, come to think of it, is a risky move for anyone in any profession. But perhaps that is also Disini's strength, that even if she was unsure over some aspects of the work, she had—and still has—the tenacity to do it anyway. She knew that she had it in herself, with the talent and street smarts to back it up, to work hard and work on it as she went along in the business. And that in itself is a sign that Disini will be around far longer than her 10th year in the business—she's going to be a force to be reckoned with for many decades to come.
This article was originally published in Metro Society Vol. 16 No. 6.
Photographs by Joseph Pascual
Hairstyling by Rudolf Davalos