"I Love How Her Clothes Are So Classic"—Muse Maggie Wilson On Designer Patty Ang
Patty Ang's fashion visions are polished, refined, and work like a dream
It took some time before Patty Ang had the details just right for her newest atelier. Perched in a penthouse of one of the high-rise buildings in BGC, Ang's atelier gives you a feeling of being in a maze.
It is a very fashionable, bright, gold labyrinth, where an office is behind a panel of mirrors, and pulling the curtain back could lead you elsewhere.
The atelier is primarily a showroom, a boutique where you can leisurely browse and try on her latest collection, or meet Ang or one of her able staff for any alterations to her ready-to-wear pieces. Each space was meticulously planned out to not just be pleasing to the eye, but to maximize space. They may be located in a penthouse, but there's much to squeeze into the space, and Ang wanted to get the details just right.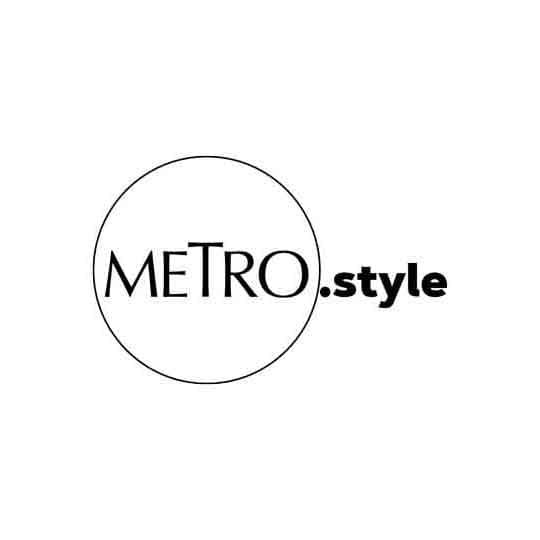 Her sartorial choices have been anchored on her own sense of style, which has remained constant throughout Ang's eight years in the industry. | Photo by Artu Nepomuceno
Ang's office is found on the second floor, across the powder room and stockroom. It's all gold and marble in her office, of course, but her work table is a cool shade of emerald green marble. One could surmise that it's a lucky color–the color of money–but it can also be simply a pop of color, or something that Ang just chose by chance. Either way, it pulls the whole look of the office together, and makes it the standout piece of the room.
Ang recalls how she first started and where—a far cry from the atelier she has today. "My old place, the first one was very, very small. Rent was low, it was close to where I lived. What's important was what I could afford back then. Then I moved to Palm Village, in the same place where most designers are in. And then we moved here, but to the unit across. We combined both units, and we finished the renovation and moved into it. So yes, it's fairly new."
Ang is no stranger to change. Her whole craft started with one of the biggest changes that a woman could experience: pregnancy. "How I started? Well, I got pregnant at an early age, and you know how our body changes when we get pregnant. I had my own body issues because of it, and my mind changed also at such an early age. It was different from my friends back at that time. I wanted to cover some parts, flatter some parts, so it kind of started off like that."
After finishing high school, even with her inclination for fashion, Ang followed her parents' wishes and took a business course. "Even if I wanted to take (fashion design) for college, my parents were like, 'No,' which I think was the right thing at that time. So I took a business course first and if I still wanted to do fashion afterwards, then take it, why not. So that's what we did. I took up behavioral science!" Ang said, laughing. "It's so far from what I wanted. But, I always believed that everything that I learn has a purpose, and I learned so much from experience."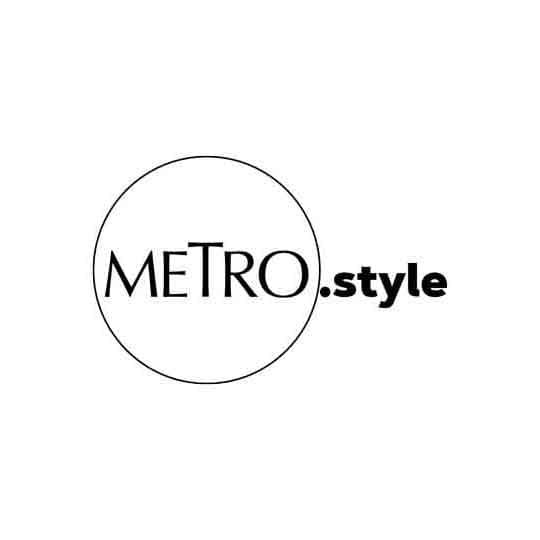 Each Patty Ang piece is created, as the saying goes, to not let the clothes wear you; letting the woman stand her ground and be seen. | Photo by Artu Nepomuceno
Ang puts much emphasis on how her passion and eye gave her the courage to go into the fashion industry headfirst. She says, "I went into something that I had no idea about. I didn't know anyone in the industry, and my family business is very far from this industry as well. So I went in blindly, also just because of passion."
Passion and a never-say-die attitude brought Lady Luck to Ang's doorstep when a local celebrity walked the red carpet at the Cannes Film Festival wearing one of Ang's creations. "I think everything blossomed right after Andi Eigenmann. I made her a gown, and I knew she borrowed from other designers, and she had other events to go to, but for some reason she went with mine for the red carpet. You know, after that, everything just went well." The minimalist, all-white ensemble was worn by the actress back in 2016, and garnered praise from local and international media for its refreshing take on being red carpet ready.
It's been three years since that time, and Ang has been doing very well for herself, to say the least. Her style hasn't changed much since she first started, although her minimalist pieces have introduced more embellishments, like beads on a capelet, or feathers on pants. "It's always just a touch of something. Like if I have feathers, it's only feathers. I would like to say my aesthetic is classic, minimal, very clean as much as possible. Unless it's requested of me though to do something else, but yes, more or less, they go to me knowing that the aesthetic is pretty much that."
Beyond the embellishments, Ang has grown to play with different cuts and use different fabrics nowadays, but she has stuck to her aesthetic, not only because it's what has worked throughout her career, but also because that's who she is. "I'm not inspired to stick to my aesthetic, it's who I am. It's really how I dress, too. I always envision myself first, like 'Would I wear this piece?' 'How would I wear this piece?' 'Where would I wear this piece?'"
Ang does a bit of custom-made dresses, some bridal, but she began her career with ready-to-wear collections, and she plans to continue with it, simply because it's what she loves the most. "I want to see people wearing it," Ang says, smiling. "It doesn't need to be at an event, just for every day, like I bumped into someone in the mall the other day and I saw her wearing what I made. It felt so great."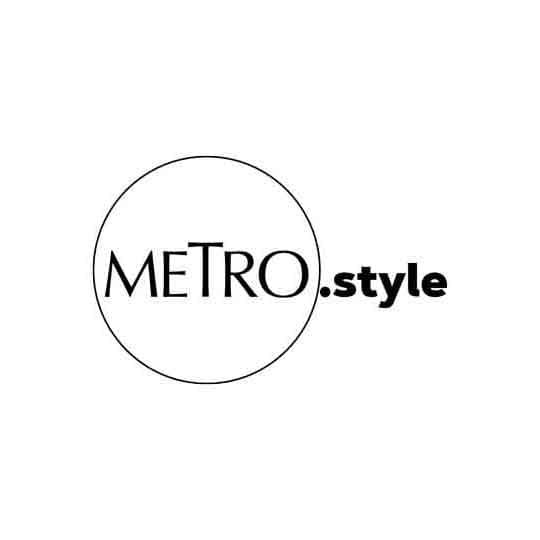 Maggie Wilson-Consunji chanced upon Ang's creations when the designer was still starting out. | Photo by Artu Nepomuceno
Maggie Wilson-Consunji is one of Ang's muses, and she holds a special place in Ang's heart. "Maggie came to mind right away, because I think she believed in me from the start, during my Eastwood days. She still wears my pieces until now, even those from way before." Wilson-Consunji attests to the fact, joking that with her, Ang always asks, "How sexy do you want it?" Wilson-Consunji laughs at the thought. "I have this favorite gray jumpsuit of Patty's, it's a tube top, then a slit on both sides of the pants. I still wear it." Proving a point that Ang's creations withstand the test of time, Wilson-Consunji nods and says, "I love how her clothes are so classic. It still looks relevant and fashionable today, because nothing is overly trendy. You can wear it five, 10 years down the road, and it will still look great. And of course, she's just such a great person as well. I think that's important for a designer that you're able to connect with your clients."
Ang is expanding her clientele and going internationally to widen her horizons, and also adjusting to her family life, being newly married this year, and taking care of her daughter. She knew something had to shift with her business, she had to free up some time to be with her family, and she made that shift wholeheartedly. And the shift of priorities becomes her—business is better than ever, and it's palpable that a solid family life has made her happier. Ang has it all, so it seems, and it's a lovely sight to see.
Check out the gallery below to see more of Patty's creations: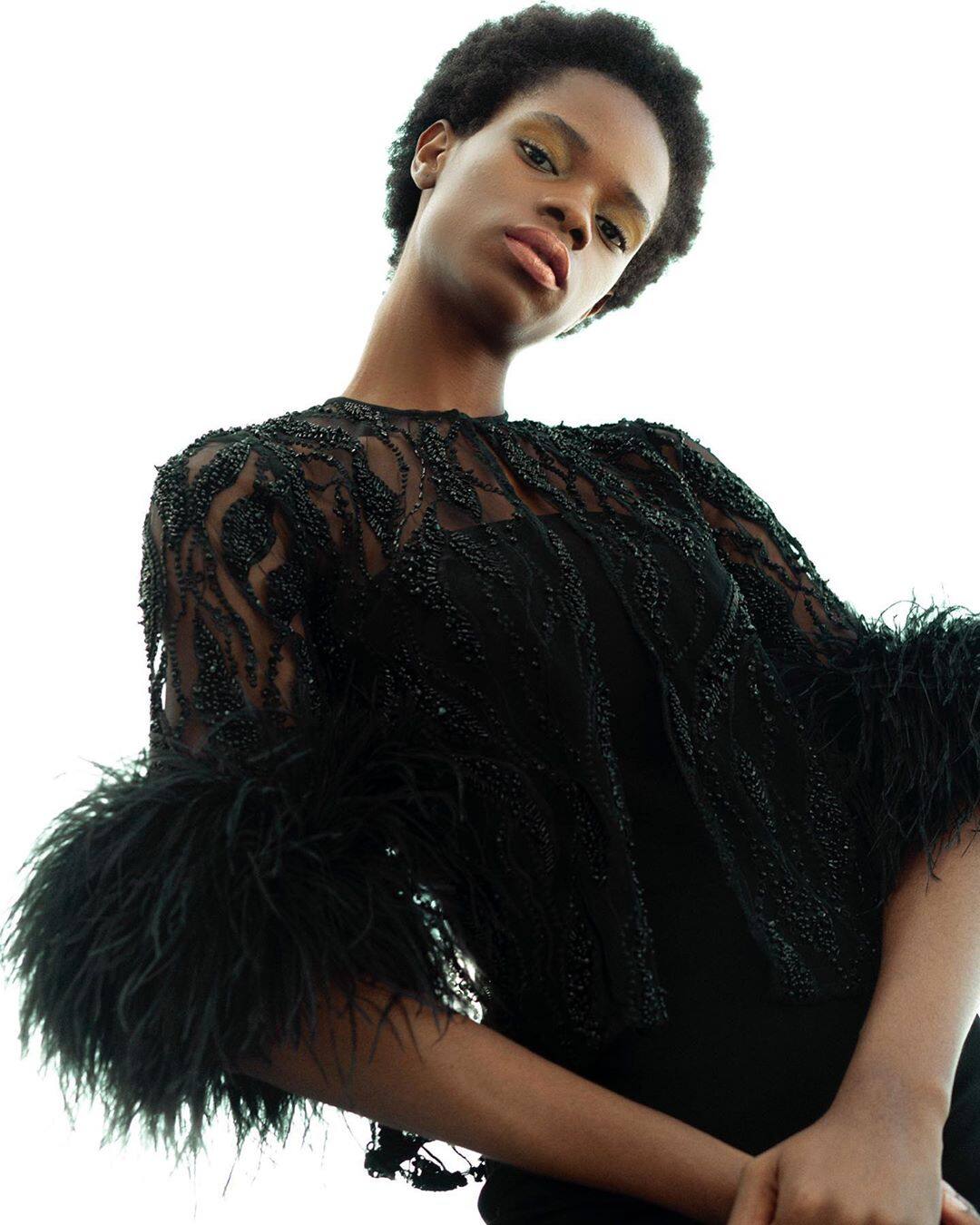 This article was originally published in Metro Society Vol. 16 No. 6.
Photographs by Artu Nepomuceno
Makeup by Angel Manhilot for M.A.C. Cosmetics
Hairstyling by Francis Guintu
Gallery photos from @pattyang_