Rosanna Ocampo Recalls Her Journey In Fashion, Including Working With Muse Fatima Rabago
There's fearlessness sewn into each piece that comes out of Rosanna Ocampo's colorful imagination
Rosanna Ocampo's pieces aren't for the meek and mild. You would have to twist her arm for her to design something understated or in solid colors. "My work is never flat, never in just one color or one fabric. Possibly three fabrics. I'm not happy with simple—it doesn't work well with me. I'm more of a—well, more is more and more!" Ocampo says, laughing.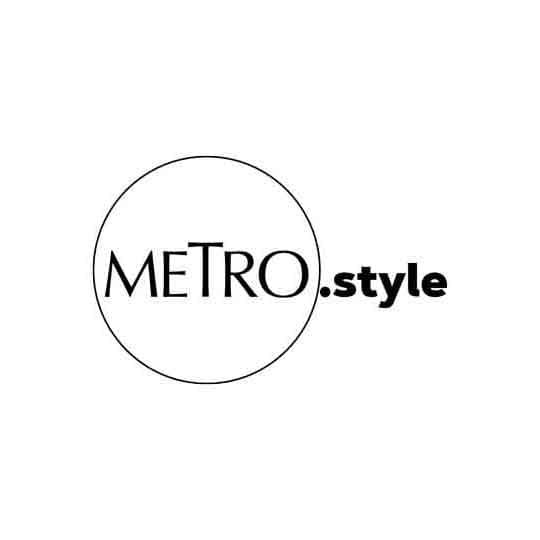 Rosanna Ocampo may be designing according to each aspect of her life as she goes along, but one aspect has remained consistent with her brand: More is more. | Photo by Joseph Pascual 
How she describes her more than a decade's worth of work is right on the nose. Ocampo's creations have evolved from the party, "going out" dresses to intricate ready-to-wear tops, one she favors nowadays, partly because her creations mirror the stages of her life as well. "I was in a very different phase in my life when I first moved back to the Philippines. I was single, going out a lot. This was like in 2007, where short dresses were everywhere. I was heading out to events and parties all the time. That's how I am, I'm a very social person. So, I went out, got to meet new people, built my network. On my seventh year, I was already a mom of two, and didn't go out as much anymore. I just wanted to wear jeans and heels but didn't have any dressy tops to pair it with, so then came the tops. That's when I switched to RTW, and I think that's what has led me to where I am today. Seventy percent of my business comes from RTW, stuff they can pick up, and 30% custom wear."
Ocampo's shift of focus from custom to RTW came at the opportune time of her shift of her life's priorities as well, and her muse, Fatima Rabago, also made the shift with her. Both Ocampo and Rabago have two small (and completely adorable) children, and both women have known each other since the beginning of their respective careers. "She was recommended to me by a photographer, and I loved her from the first time I saw her. It's hard not to love Fatima, especially when you see her in action! She's exactly the person I love to dress. She has so many roles in society. She's a mom. She has a job. She does sports. She travels. She's not somebody who's stagnant or left behind with the times. She's just not one thing. She's very comfortable in their own skin–and definitely not the conservative kind of girl, that's for sure. They're experimental, not scared of expressing themselves."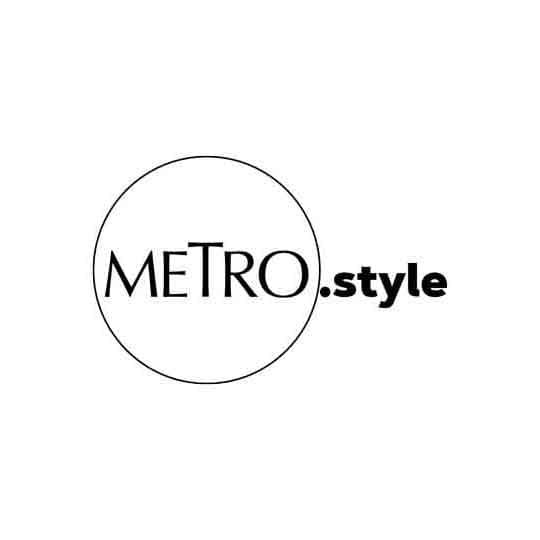 Fatima Rabago embodies what Ocampo sees as the woman she designs for: a multifaceted female who isn't afraid to stand out. | Photo by Joseph Pascual 
When Rabago walks into Ocampo's atelier, she has her weeks-old baby in tow, along with model and host Joey Mead as her "production assistant," so Joey jokes. Rabago arrived well ahead of her call time, back in fighting shape weeks after giving birth, with her face giving away no hint of fatigue whatsoever—her professionalism and sunny disposition was all that you could get from her. "Rosanna has become a dear friend of mine, and I'm just happy that we keep on working together," Rabago says.
Ocampo's atelier is tucked inside a village that you would expect to be noisy since it's found near one of the country's busiest thoroughfares, but it's amazingly conducive to working, according to Ocampo. Her atelier is found within the row of other well-known, in-demand designers and creatives' offices. Her move to this particular location is a strategic one, keeping her close to the clientele that she has cultivated throughout the years, yet exclusive and safe enough to give her the freedom to jog her mind out of her creative rut, quite literally. "While I'm a social person, my mind only works when I'm alone. So aside from the other stuff I do at the gym, running has always been my outlet. When nothing's happening for a few days, I just have to stop, do something else, maybe run. After that, I stay here in the atelier for two good days, maybe two days a half, and keep at it. I correct things that I'm not happy about, and my sewers know that. If the shade is even just a bit off, I throw it out. For someone who works a lot with color like I do, everything needs to work together."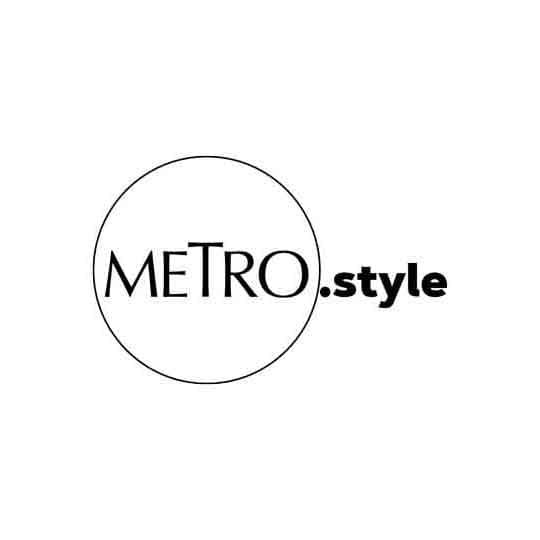 A chance suggestion from a photographer brought Fatima and Ocampo together, and they have been working on Ocampo's campaigns ever since. | Photo by Joseph Pascual 
Every year, Ocampo heads off to Europe for around two weeks, partly as a sabbatical, but more often than not, she heads out to absorb everything to help her get creative. "It awakens me, especially Milan. It's a city that really breathes fashion, and I know it so well. So I go there, see the trends, and absorb everything. Right after having come from a long vacation, I then go off to work. I know my triggers, and that's how I trigger myself to work."
At the time of this shoot, she was weeks into production of her RTW line that was slated to debut during this year's Artefino. While a bit stressed out, Ocampo thrives in it. "I work well under pressure, but I don't like to be bothered when I'm working. I'm coming up with about 200 to 250 pieces, so that's the challenge. When I'm I the middle of work, all of my fabric is all over the floor, (I) put on some Latin, chill out music, and I get to work."
But when Ocampo was finished with her Artefino collection, actually any collection, to be honest, you'll find that she doesn't stray away from what she does best: more is more. There's nothing basic about Ocampo's pieces. In every piece, the different textures, materials, and fabrics are calling to be touched. Another way that she's going back to her beginnings? You'll be seeing more dresses again in her future collections. "My previous pop-up in Rockwell was so successful. I was on such a high, but I was so tired! It was a great experience, so I applied again to do it for next year, and for a longer time. For the holidays, I'm going to bring back the dresses. I've been concentrating on separates for so long, and I miss doing these things. Apparently there's a market for dresses, so you'll see some soon."
Check out the gallery below to see more of Rosanna's creations: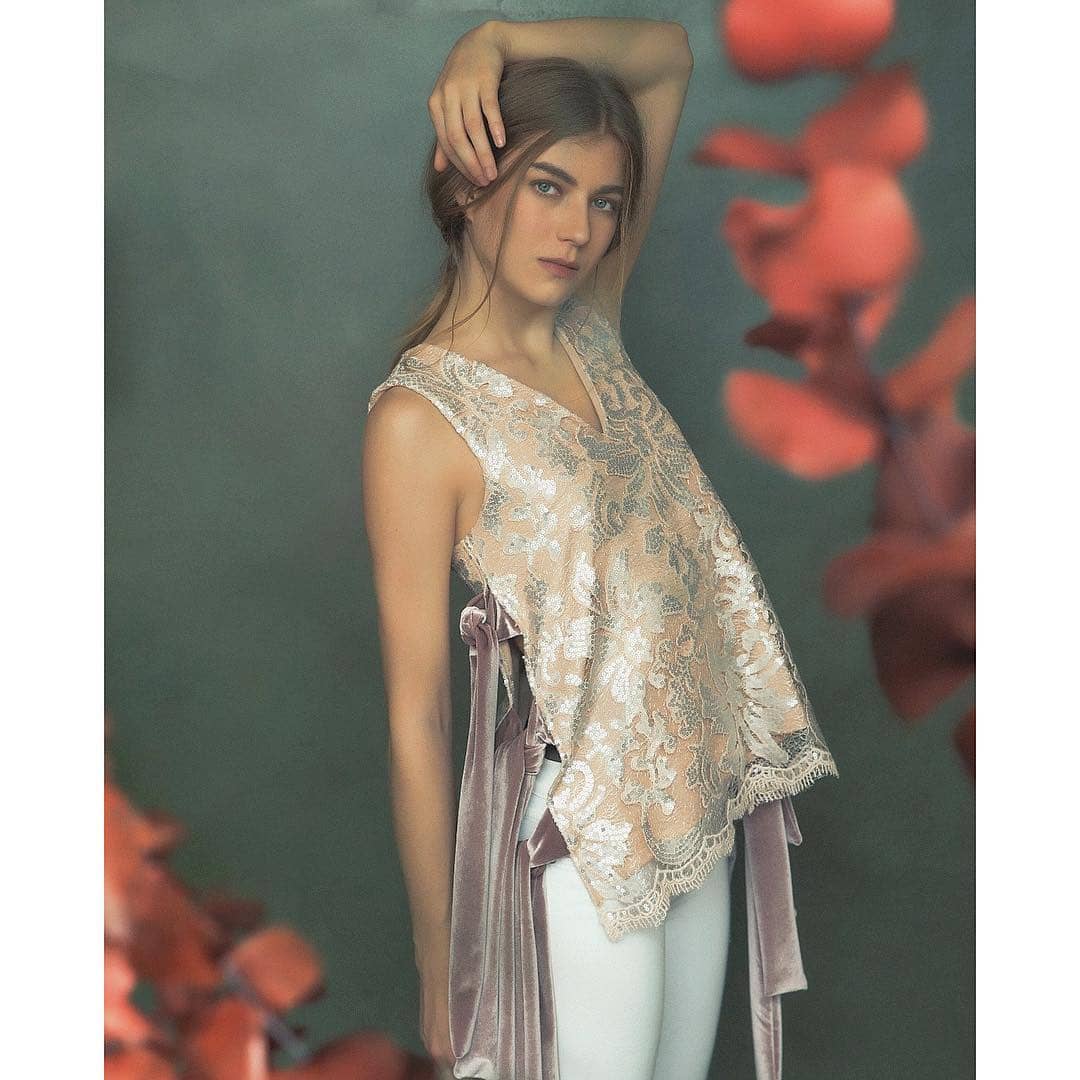 This article was originally published in Metro Society Vol. 16 No. 6.
Photographs by Joseph Pascual
Makeup by Ria Aquino for M.A.C. Cosmetics
Hairstyling by Rick Diokno