Women With Timeless Style⁠—Designer Sofie Borromeo Found The Perfect Muse In Rianna Puno Garcia
There's no room for half-heartedness in Sofie B.—the underdog finally relaxes in the spotlight
Sofie B has thrived in the local fashion industry by merely word of mouth for four years running, but the whispers of her designs have reached fever pitch this year, after the launch of her much adored capsule collection. Bright, almost shocking summer colors and patterns were sent down the runway, in silhouettes that harken back to prim and proper 1950s fashion–except touched with the Sofie B signature of sharp angles and unexpected cuts.
The designer, Sofie Borromeo, is as understated as her brand. There's an underlying sense that she's one of those classic introvert creatives, but the fashion world favors the bold—or those who know how to properly market themselves and revel in the spotlight. After all, how will you build a solid clientele, if they've never heard of you?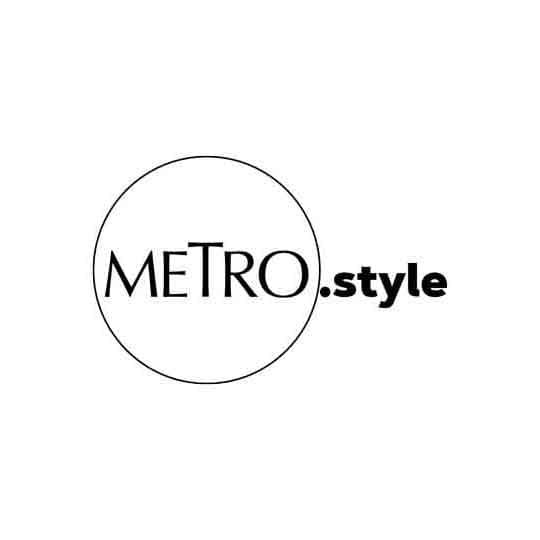 Borromeo did not jump into the industry blindly; it was a conscious decision to steadily take her time to learn each aspect of the craft. | Photo by Joseph Pascual
But that's not something that Borromeo worries about, which is refreshing. Soft spoken, barefaced, and dressed in a shirt and pair of well-loved jeans, Borromeo runs through the racks that contain her latest collection. All of them are her favorites, she firmly says, but if she had to choose just one, she would choose the Margaret dress. The A-line olive green dress encapsulates the collection completely, marrying Sofie B's romantic, old-world style (with its bell sleeves), and a modernist take.
It's Borromeo's first foray into using eye-catching, vibrant, patterned textiles. She's done color and patterned textiles before, but sparingly. The change in pace of her collection, she says, is part and parcel of her evolution as a designer. "Wait until the holiday collection—if you thought that this collection has bright and colorful, we're leveling up, infusing embellishments and lace," she says, smiling.
It's inevitable for designers to go with the flow of fashion and meet what the market wants as of the moment. But like a true, perennial student of fashion, Borromeo has her pulse on what the market will want, and creates pieces that are still unmistakably Sofie B. "When I started, I didn't know any better. I was a student. Then I entered the university. My professors would tell me, 'You know Sofie, you keep drawing very feminine, drape-y silhouettes, but I can see that you're forcing the issue. You're more linear. You're more minimalist. More structured. So overnight, I became a whole different designer, and I never stopped thanking my professor, thanking her for that day. Because that's what made Sofie B., made that signature, what it is today. If you see my whole journey, it's all an educational experience. The common denominator in there is that I constantly study, study, study–who is the Sofie B woman? And how do I continue to dress her, fill her wardrobe right with a unique piece? Have a twist, so that it always excites them. It's something they could consider an art piece, yet functional at the same time," Borromeo shares.
Borromeo's muse, Edukasyon.ph's Rianna Puno Garcia, embodies who the Sofie B woman is—no matter what shape or size, a Sofie B. woman can wear absolutely anything, with a surprising twist. "I'm more into simple and classic pieces—looking elegant, not super overstated. Her pieces are subtle, with a twist, but still timeless." Borromeo agrees, adding that she makes sure than even with each piece's timelessness, new techniques are introduced. "The surprise factor is crucial," Sofia says, "Getting the right fabric, the right cut for the right design. What I find most fulfilling about being with a client is when she walks out of the atelier, feeling like a totally different woman—making them realize that they can wear absolutely anything!"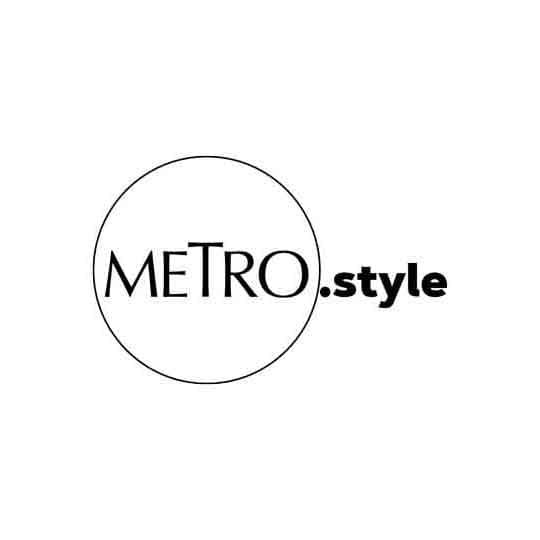 Rianna Puno Garcia and Borromeo go all the way back to their days in New York, with Rianna serving as a witness to Borromeo's growth as a designer. | Photo by Joseph Pascual
And that, Borromeo has managed to do for four years. The brand, Sofie B, may be younger when compared to her contemporaries. But, as she mentioned, she has been purposefully learning about fashion ever since she was in high school, and every step she took was meant to build towards creating a strong, resilient fashion house. "It was a dream that I had many, many years ago, even as a teenager. I just never knew if it was going to happen, when it would happen, or how it could happen. My undergraduate degree was about fashion. I worked for a fashion house in New York City. My internships were in sales, production, and then I ended up in design. I was exposed to both the mass market, and then went on to take a master's on luxury fashion brand management. So basically, I learned how to create a unique lifestyle experience—Sofie B was my graduate thesis. Everything I learned led me to create Sofie B."
Borromeo's meticulous, measured approach to building a fashion house is rare in her line of work, wherein fashion designers detest handling the business side or financial aspects. But Borromeo's 360-degree view of the industry is to her advantage. Since she was able to learn and experience all the aspects of running a business firsthand, she's not put off by the less glamorous facets of running a fashion house. "If you want to make it in the fashion industry, the key to anybody's success is an education. You can't be an entrepreneur without an education. Without a business plan, with a marketing plan, all those processes—you need then. When you cut corners now, you're just going to be a trend. You may be hot right now, but you're going to be nothing afterwards—there's no longevity to it. I support a holistic education."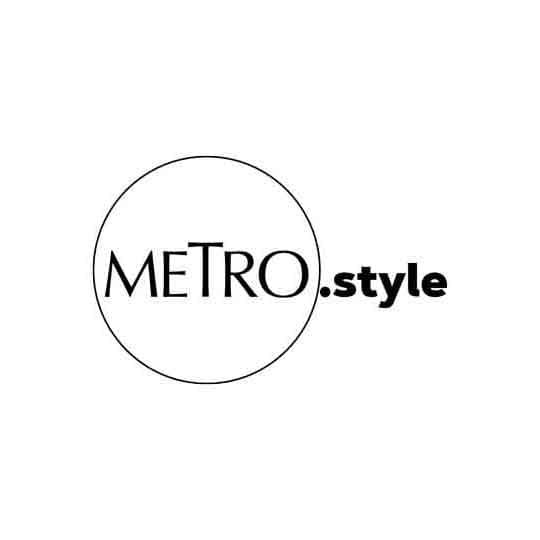 Borromeo's aspiration for each woman she dresses is surprising her with pieces with cuts that she wouldn't have thought of wearing in the first place. | Photo by Joseph Pascual
The education that Borromeo received gave her more than the technical knowledge to create pieces, or the know how to build a business. It also gave her a taste of what it was like to be the underdog, and the hunger that comes with it. "The whole journey of being accepted into the school, of my application being chosen. I sometimes think about what would have happened had they not have accepted me. I was always the underdog—I was up against thousands of students from all parts of the world. Being accepted into the school really lies in the center and the core of the inspiration of the brand."
The underdog proved herself to be worth her salt when she bested all other entries to a school-wide competition, and her creation, a cape that was a take on modern Filipiniana, was chosen. "I got the design element of the Maria Clara, and I modernized it so that everything was black on the exterior, but with a red interior. The play on height would make you see the red lining as she walked down the runway. Being the underdog, it teaches you a lot. It teaches you humility, teaches you to be hungry. That as the population grows, the competition grows. It's all about the attitude, so with the right attitude and determination, and perspective. You really need to know your artistic DNA, and who you really are."
There's a difference between staying true to your artistic DNA, and staying relevant—and in order to stay relevant, fashion houses reinvent themselves all the time, but still maintain their brand DNA as their anchor. "Sofie B always works with objectives, and when you go back to the definition of fashion, it actually means change. So, if there's no progression in a brand, then you lose the interest and the excitement of your loyal consumers. Even if to maintain a very understated brand, we choose to level up. Watch out for our October trunk show—expect it to be on another level."
This article was originally published in Metro Society Vol. 16 No. 6.
Photographs by Joseph Pascual