Fashion Designer Vania Romoff And Her Muse, Tech Consultant Alex Suarez, On How Fashion Empowers Women
The new feminine is not all frou-frou and frivolity. It is the magnificent alchemy of gentle strength, honesty, and audacity
Fashion's most quotable and unforgettable editor Diana Vreeland once declared that there can be no fashion without literature. And it is true that fashion's greatest visionaries not only had fascinating life stories but also understood very deeply and almost instinctively that style is not just what we wear but the stories we want to tell. And the story of fashion designer Vania Romoff and tech consultant Alex Suarez, like in many fabulous and fascinating fashion tales, began in New York.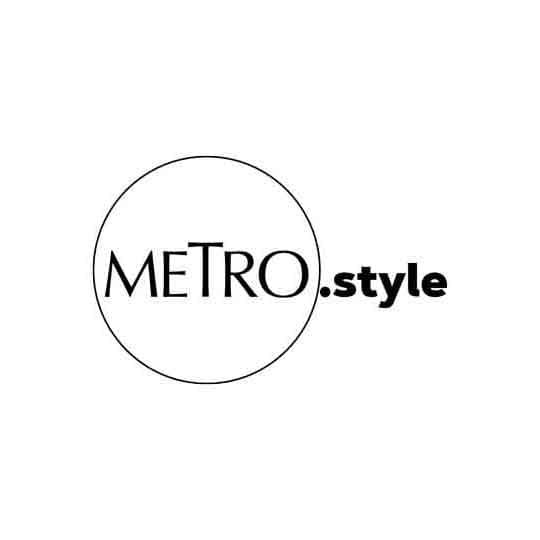 "I think that everyone evolves. It's inevitable. I think the same applies to a designer's work, too. I have become more confident in myself as I have taken new roles in my life. I have embraced the power of womanhood and all kinds of it. And my designs, in turn, have become more confident, I have become more sure of what I want and rarely second guess my design directions," muses Vania Romoff on her aesthetic journey. From her make-to-measure business, she now has a bricks and mortar ready-to-wear shop, and she combines her bespoke and pret-a-porter clientele seamlessly. | Photo by Ralph Mendoza
"I don't even remember how we met," Suarez confesses. "But somehow, we ended up in New York at the same time."
"And our stories were so sad! We were moaning about our love lives and our lives in general," Romoff reveals, and she soon breaks out into a hearty laugh. "But things worked out, didn't they?"
"We did lose touch but I knew that her career was just going great and I would follow the stories about her, " Suarez adds.
Then, a decade or so after that New York interlude that sealed their friendship, Romoff has become one of the country's most in-demand designers, doing both made-to-measure and ready-to-wear; and from a finance career at Citibank, Suarez became one of the our tech pioneers; as part of the team that launched Uber, she is now an established tech consultant who has recently headed the team that brought Bumble (a dating app where only women can make the first move) to the Philippines. To the general public, a tech consultant would probably be in either the female version of Steve Jobs's black turtleneck or Mark Zuckerberg's ill-fitting suits. Not Suarez. "I think that fashion is a way for a woman to feel more like herself. That's what Vania's clothes do, you really feel like yourself in them. I fully trust her. I love how she combines colors, textures, and patterns. Everything just goes together." And just as stories go, when Suarez made it back to Manila, and was in need of some dresses for a special occasion, she headed straight to Romoff.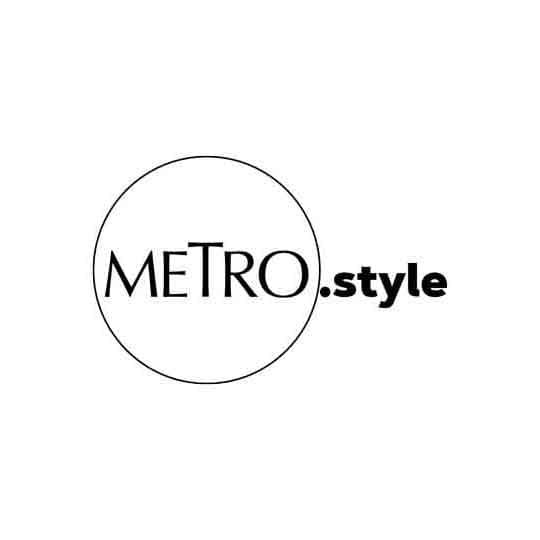 "I trust (Vania) fully. I love how she mixes patterns, colors, fabrics. What Vania does is that her clothes make you feel like yourself," enthuses tech consultant Alex Suarez. | Photo by Ralph Mendoza
And getting it together and putting it together into words is another talent of Romoff's. Many artists who work in visual fields find it hard to articulate their thoughts, but Romoff is as well-spoken as she is well-versed in patterns and fabrics, seams and styles. "I have become more confident in myself as I have taken on more roles (such as wife, mother and shop owner). And my designs have become more confident. I have become sure of what I want and rarely second-guess my design directions. In a lot of ways, my designs have become more inclusive—they are for every kind of woman. My brand at its core is really about romance. Romance in the forms of fabric, cut, detail, and inspiration. My views on romance and my designs have surely grown since, and if you look back at my first collection, you will see that evolution."
To dress a woman like Suarez, who not only works in tech but is part of a company that staunchly believes in the power of women, Romoff also has to share a vision of style and fashion that is right for now, without succumbing to the tyranny of trends. "With Bumble, we discourage the playing of games, and that's why the window of time to reply is 24 hours. We don't want women to feel as if they have to play hard to get. So one of the concerns when we launched here was that the society was still conservative but even our partners in the States were surprised at how good the response has been here," Suarez says of her latest tech venture.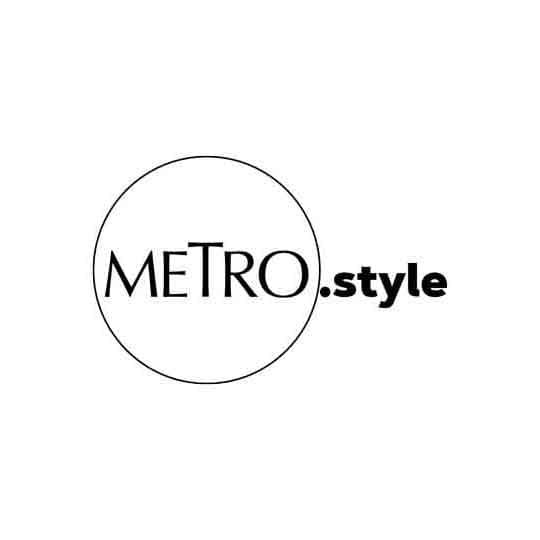 "She can wear all the sample sizes!" Vania says with delight of her muse Alex. When they are discussing what to wear for the shoot, the easy rapport and palpable fun make the photo shoot speed by, with no hitches nor glitches. Of her own growing business, Vania says, "Some of the members of our team who have been with me from the start and those who have joined us recently have continuously grown with the company as well, and I am happy to be part of such an inspiring team." It's clear that Vania is surrounded by inspiring people, so that she can become an inspiration herself. | Photo by Ralph Mendoza
Of combining elegance and modernity, Romoff says, "I think elegance is such a strong and important word and elegance can be found even in the most casual form of dressing. I remember a quote that said, 'Elegance is in the way you carry yourself'. So I don't think that elegance can ever be dated. The idea of a woman in a ballgown can be elegant but so is an everyday woman in a shirt dress and sneakers. Elegance can sound stuffy to some but I think it can also be found in all things youthful and fresh. I know women who wear our cropped tops and still look graceful in it. I create casual wear in a thoughtful and elevated way. Silk gazar cut into a round neck shirt with sculpted floral appliqués, they go well with jeans or a full skirt. A dress inspired by a simple button-down shirt but done in a luxurious satin are examples of iterations of everyday looks done elegantly."
When the preening and primping are done, and Romoff picks out pieces for Suarez to wear, the easy rapport and fun friendship become immediately palpable. There's a luminous infectiousness to the bubble of girlish glee between them. Suarez loves what Romoff chooses for her, and they could be girlfiiends playing dress-up in their own closets rather than a fashion designer and her muse. It's a story far happier than any Candace Bushnell or Lena Dunham could have conjured.
The novelist Min Jin Lee once wrote: "Great fiction required not just lovely words or fine feelings, it demanded emotion, structure, ideals, and bravery." Beneath all the dresses and dreams, Romoff and Suarez are not just floating through life. But they are crafting identities and ideals, inspirations and aspirations, all without losing their essential feminine selves.
This article was originally published in Metro Society Vol. 16 No. 6.
Photographs by Ralph Mendoza
Makeup by Mayesa Delos Santos
Hairstyling by Rick Diokno