Directors To Grace Korean Film Festival Premiere At SM Cinemas
The directors of films "Deliver Us From Evil" and "Snowball" will be present at the event
The 2022 Korean Film Festival is back at SM Cinemas from August 11 to 14. A total of seven films released in 2020 and 2021 during the pandemic will be screened in five SM Cinemas in Metro Manila: at SM Mall of Asia, SM Megamall, SM City North EDSA, SM City Grand Central, and SM Southmall. All screenings are for free and on a first come, first served basis.
A joint project of the Embassy of the Republic of Korea, the Korean Cultural Center in the Philippines, and SM Cinema, this year's festival unreels at SM Aura Premier on August 10 with no less than Hong Won-chan, director of the festival's opening film Deliver Us From Evil. He will be joined by another Korean director Lee Woo-jung whose recent film, Snowball, is also included in the lineup of film for this year's festival.
Deliver Us From Evil is an action/crime/drama film which follows the story of an assassin who goes to Thailand in order to solve a kidnapping case linked to him, and finds himself chased by a man whose sibling he killed. The film, directed by Hong Won-chan has attracted almost 4.36 million of Korean moviegoers in the midst of the pandemic in 2020. His debut film, Office, has been invited to 68th Cannes Film Festival's midnight screening in 2015.
Snowball, a youth-drama film by Lee Woo-jung, narrates how Kang-yi runs away from home with her friends only to find a strange side of themselves while the balance of their friendship also tips in a weird way.
Director Lee Woo-jung is a promising independent film director who started her career as an actress after studying theater and film in the university. She directed her first independent short film Neither to Die nor to Leave in 2012 and has began to get more attention through her recent film Snowball.
Check out the gallery below for the other festival must-sees: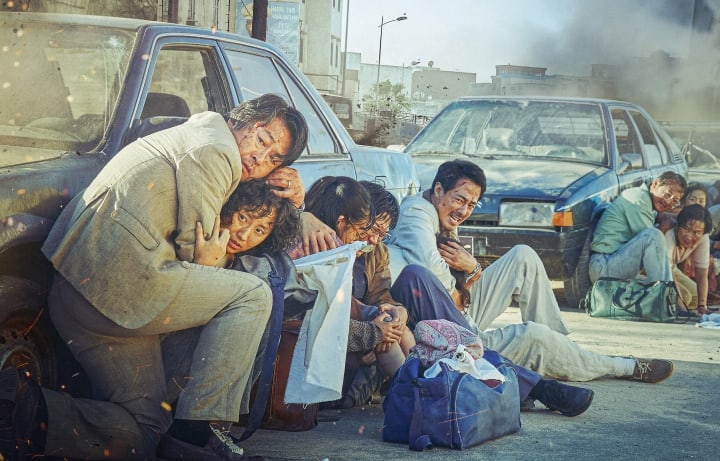 Photo Gallery
Photo Gallery
The film festival—which is also in partnership with the Film Development Council of the Philippines (FDCP), Korean Film Council, Korean Tourism Organization (KTO) Manila Office—aims to help moviegoers build new experiences, create bonds, and discover new goals.
Interested moviegoers may visit KCC's Facebook, Instagram and Twitter, @KCCPhil to reserve slots for the opening ceremony on August 10 at SM Aura Premier Cinema 2 and for the Talk with the Filmmakers on August 11, 1:30PM at the FDCP Cinematheque Centre Manila.
The Korean Film Festival is one of the many exciting cross-cultural events at SM Cinema.
Photos courtesy of SM Cinema