Ernie Lopez Meets With Grab Drivers Who Donated To Taal Survivors—Plus, Other Feel-Good Stories
These drivers delivered goods from their own pockets!
"At the moment in Cuenca Central Elementary School!" declares ABS-CBN's Creative Programs Inc. president and G Diaries host Ernie Lopez as he poses for a massive selfie with more than a dozen Grab Philippines drivers who traveled to Batangas to deliver relief goods—and from their own pockets, at that.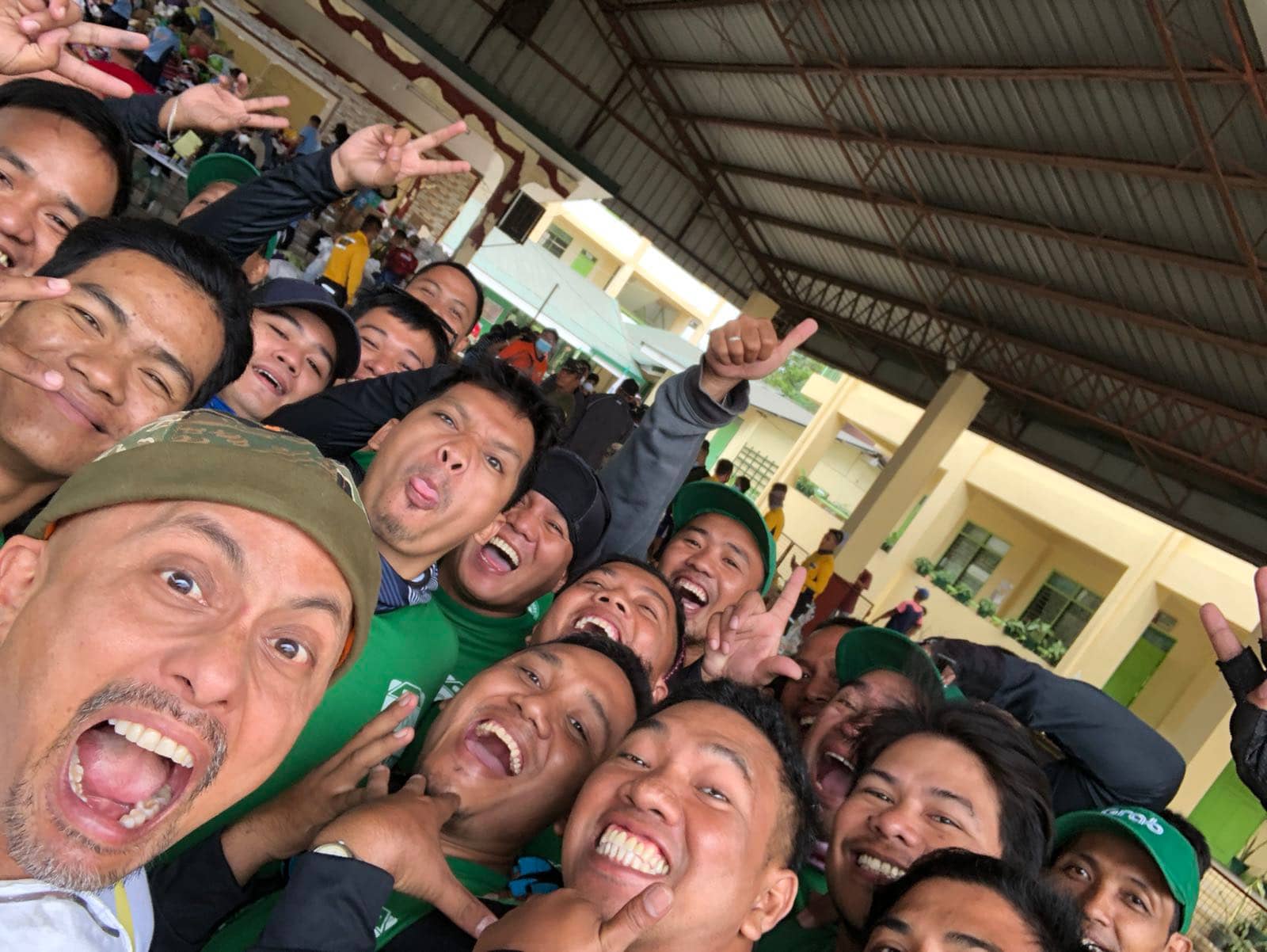 These Grab Food riders from Laguna organized themselves, delivered goods from their own pockets, spent P300 in gas to go to Batangas and back to Laguna—all of this while they had no income because Grab suspended operations.
The feel-good story comes three days after the small but deadly volcano erupted on Sunday afternoon, resulting in thousands and thousands of evacuations of residents in surrounding communities. The province of Batangas has been the most critically hit, with at least 40,500 people displaced from their homes and forced to camp out in evacuation centers—many of which are cramped, makeshift shelters with inadequate resources—for an undetermined amount of time.
Morale is low for rescuers and survivors alike as the volcano has shown no signs of calming. Fresh fissures in different parts of the province have been discovered which indicate a continuation of magmatic activity (that is, an eruption with lava flows and foundations is still very much a possibility) and most painfully, the province has been transformed into a virtual wasteland; everything is blanketed in hazardous ash, including crucial roads, entire neighborhoods, fertile agricultural land, and what were once busy tourist attractions.
Evacuees wonder how they will ever recover.
But there are those who have taken in upon themselves to keep hope alive in these trying times and to motivate those capable of sparking joy—including this band of merry Grab drivers!
As evidenced by this selfless group, there will always be those who will keep going for the sake of goodness and kindness.
Other feel-good stories that news outlets have given attention to include:
The Guardians of the Fur: They've traveled back to neighborhoods whose residents were forced to evacuate and unable to bring their pets and livestock with them. They've been helping animals by giving them food and water as well as emergency aid. They join other non-profits like PAWS Philippines and PETA Asia.
Roland and Gloria de Vela: The couple who lives in Tagaytay city was filmed stopping cars presumably filled with tourists and residents from neighboring barangays rushing to move to safer locations on the road. Their reason? To splash windshields with water from a pail, clearing them of muddy ash and allowing motorists to drive more safely. Other kindhearted civilians were found to be doing the same in other cities.
Basel: The Syrian Philippines-based vlogger bought hundreds of boxes of N95 masks to give to evacuees for free. It was his reaction to seeing reports of some individuals purposely purchasing masks for pharmacies and other sources to re-sell at exorbitant prices. He plans to donate other relief goods soon. (Basel who found himself on Philippine shore at 18 years old when his home country broke out into war).
Those wishing to help Taal survivors may course their donations to ABS-CBN's Sagip Kamaliya. Learn more here.
Photos courtesy of Ernie Lopez