Gina Lopez's Show "G Diaries" Will Now Be Hosted By Her Brother, Ernie Lopez
Creative Programs, Inc. president Ernie Lopez is continuing his sister Gina's legacy by taking over her travel and lifestyle show
"Many people have asked me, 'Are you going to take over what Gina did?' I thought about it a lot and I can't take her place. I can't do what Gina did. No one can," Ernie Lopez said in his heartwarming eulogy at his sister Gina's wake.
It's true, given the extraordinary life of service she led, no one can ever come close to replacing her. But for those she left behind, whose lives she deeply touched in one way or another, they owe it to her to continue her legacy, pursuing her mission with the same passion, drive, energy, and enthusiasm Gina always displayed.
Everything Gina did, according to Ernie, came from a place of love. It was precisely this quality of hers that completely transformed the communities she had helped. In the end, her work became the embodiment of the adage, "Give a man a fish, and you feed him for a day. Teach a man to fish, and you feed him for a lifetime."
Gina's wasn't about doling out charity and ending the story there; she was on a mission to reshape values and mindsets, to gift people with a new sight on how they could lead more sustainable lives and teach others to do the same.
"What I appreciated with the communities she helped was that they absorbed some of her values. The ABS-CBN Foundation and I Love organization have also tried to institute not just [an attitude] of receiving, but also giving. So the communities they've helped, they in turn reach out to others being helped... Because they were helped, they were so touched that they also help others. That's the way it's supposed to be," Ernie points out.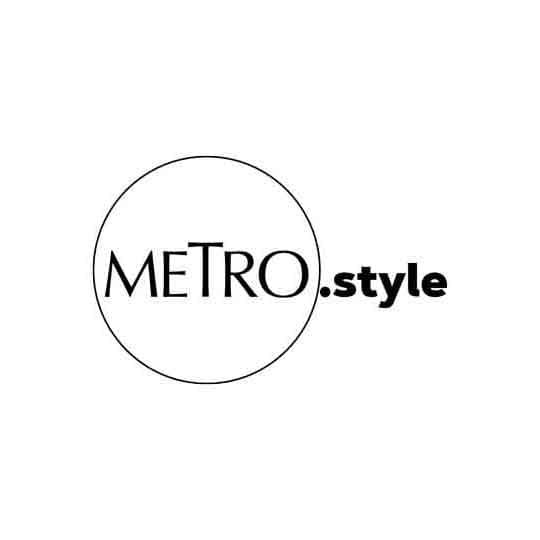 Ernie Lopez delivering a eulogy for his sister Gina | Photo from ABS-CBN News
Exploring the Philippines with Gina
What Gina started proved to be life-changing for many, and Ernie knows it would be such a waste to not follow through all the meaningful and purposeful progress she had made. There are still a lot of people and communities in need who could use assistance from someone like Gina.
As Ernie said it, her death wasn't the end of anything; it was simply the event needed for many fresh starts.
This fresh start also applies to him. Yes, he cannot replace Gina, but in his own way, he can pick up from where she left off. That was more than enough reason to convince him to take on the hosting duties of multi-awarded travel show G Diaries for its fourth season, which will allow him to see more of the beauty the Philippines has to offer.
Ernie recalls some of the more intimate moments that he and his ate shared, many of which unfolded during their trips to the Philippines' most secret places that she loved more than any other destinations in the world.
The trips, he describes, were some of the best memories he will always have of her. It was on them where he discovered why she felt so strongly about protecting our country's natural resources and why the people dependent on it were like her old friends that she held close to her heart.
"She would always take me to all her different sites. She was always continually inviting us to the sites that she was developing and reaching out to, and I enjoyed that. I got to see her in action... She was there talking to all the villages, inspiring them, helping them build houses, making them sing and dance... You could see just how much she loved people, and you could see how much people loved her too," Ernie narrates.
Taking his children to these trips and experiencing the literal uphill climbs, the chill of mountaintops, the wading in waters and everything in-between all together, Ernie is sure that there will be close to nothing to top these experiences. They're also the same trips that allowed him to host her series, G Diaries, more than once. "Whenever she went out of town, she would ask me to take her place hosting. Then when she got sick, I also would take over her hosting duties," Ernie shares. Though intangible, these memories are gifts from her that he'll treasure for all time.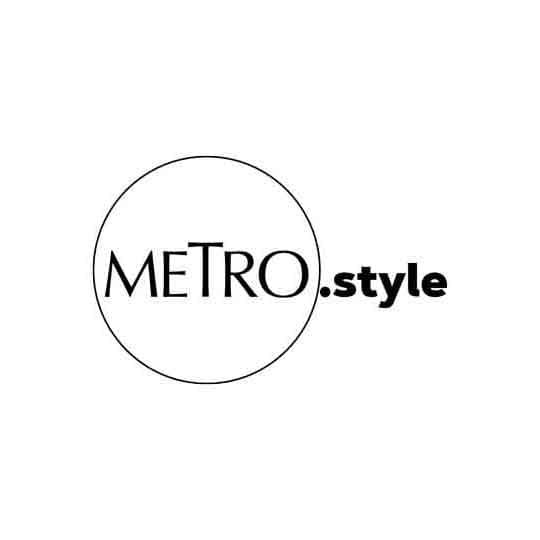 Ernie and Gina | Photo from Gina Lopez PH on Facebook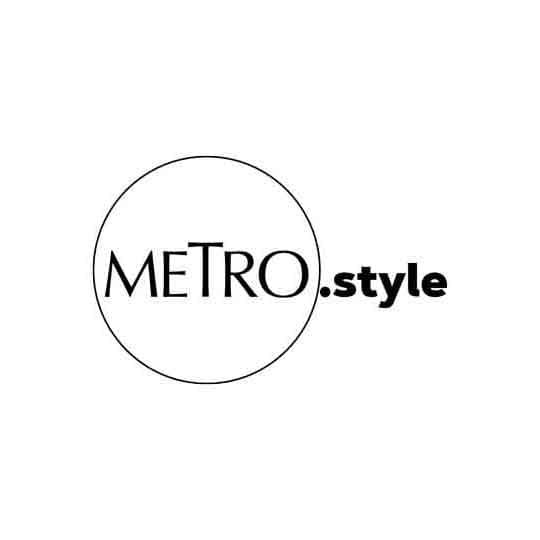 Ernie and Gina | Photo from Gina Lopez PH on Facebook
Share the love
G Diaries premiered in 2017 as a TV show that showcases the beauty of the Philippines, and features the eco-tourism sites developed by Bantay Kalikasan. Ernie says Gina started the show "to bring awareness and generate tourism revenue for the communities she was reaching out to. It's a travel show that aims to promote the natural wonders of the Philippines and support communities." When G Diaries reached its third season, it carried the extended title "Quest for Love," and with it came a new direction for the show.
One of the show's directors, Hanz Florentino, tells Metro.Style, "G Diaries: Quest for Love started as a contest in search of change-agents and the communities they want to help. The show evolved into a more reality-based show. We would feature real-time developments of the site. Audience could actually see a before-and-after progress not just on the structures, the developments and the beautification of the site, the teamwork and sponsorship pouring in from the government sector to the private sector, the actual increase in their income, but also the personal changes in the lives of the beneficiaries. And all these in a span of one year. G Diaries became the actual update on the mission of Gina Lopez, all captured real-time for national TV, a living proof that we can make the country better if we work together in LOVE."
For the fourth season, which premiered last September 15, G Diaries is continuing to share this "LOVE" Gina generously gave. This time, the 30-minute show will zoom in on the inspiring stories of the ABS-CBN Foundation beneficiaries. It will also feature celebrity guests who will travel and immerse themselves in different communities aboard the "Share the Love" bus, ABS-CBN's public service on wheels that is designed to carry "Gusto Kong Mag-Aral" bags (school supplies), soup kitchen materials, seedlings for planting, and volunteers ready to provide assistance to Filipinos in need.
Add to this, G Diaries will also provide glimpses of the impact of ABS-CBN Foundation's Yolanda projects nationwide. They touched base with people assisted directly by the foundation to see how their lives improved in the past six years.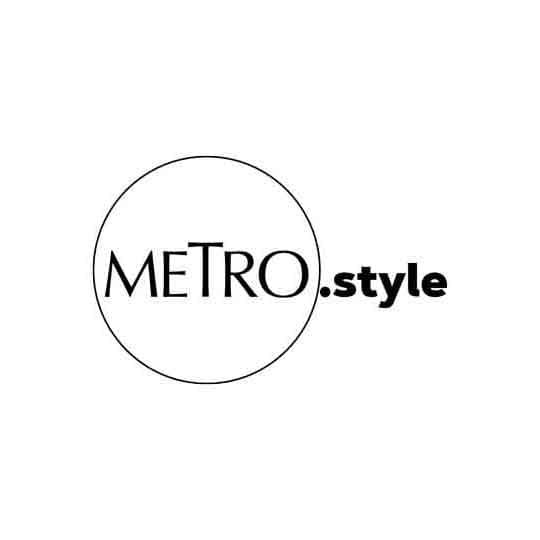 Gina Lopez's legacy will continue in G Diaries as it returns with its fourth season on ABS-CBN, featuring her brother Ernie as its host.
Man of the hour
There's a big shoes to fill as host of G Diaries, but Ernie need not force anything to do justice to it. The core subjects of the show are also the very things he's passionate about. Gina and Ernie are similar in more ways than one, and it is these qualities that will give G Diaries a fresh yet still familiar flavor and perspective.
Like Gina, he, too, loves the on-the-go and healthy lifestyle. He's into sports and outdoor activities, such as tennis, mountain climbing, and scuba diving, and is always excited about the next adventure. Echoing the sentiment of his late sister, Ernie had once said, "You only have one life to live so think as big as you can."
He shares, "It is a daunting and overwhelming task because I could never fill her shoes. I truly enjoy doing the show, however, because I love traveling, meeting new people, listening to their stories, helping people in need, and trying out new things and food."
His game-for-anything personality makes him a perfect fit for the show. "GL is always one step forward. Once, we were on the boat off to an islet in Tawi-Tawi. We were still far from the shore and I told GL we would do some spiel describing the beach. Just as I turned my back to grab the camera, she already jumped off the boat and was saying, 'This is really deep!'" G Diaries director, Hanz, recalls, adding that he sees that same enthusiasm in Ernie. "Sir Ernie really has the energy and the love for adventure to match to that of GL's. He jumps off boats and cliffs as well! However, the best part is that EL has the heart of GL when it comes to the love of people. With GL, she requires people to speak from the heart, and EL does it pretty well. Plus, he has a soft heart for GL. He tears up easily when we start talking about Ms. Gina and their father."
More action and more heart—this is the promise of G Diaries' season 4 now with Ernie at its helm. "This world would be a better place if we had more people like Gina," he told us. At least now, it has started to become even better with someone like Ernie dedicated to continue his sister's legacy. "I cannot continue her legacy alone. She said we all need to love each other and help each other. To continue her legacy, we all have to pitch in and do our part however big or small that part is," he concludes.
G Diaries: Share the Love airs every Sunday, 10:15 a.m., on ABS-CBN.
Text by Sara de los Reyes and Grace Libero-Cruz