Ernie Lopez And Wife Michelle Arville Pay Tribute To Gina Lopez On Her First Death Anniversary
"Thank you for a priceless gift I cannot repay," says Michelle
A year ago today, August 19, Gina Lopez passed away at the age of 65 after succumbing to multiple organ failure. The humanitarian, philanthropist, and environmentalist was a beloved figure in Philippine society, especially after having touched the lives of countless Filipinos—from her fight for human rights to her spearheading the rehabilitation of the Pasig river.
She founded Bantay Bata 163, started G Stuff health and food store, and hosted G Diaries (a lifestyle and travel show focused on highlighting eco tourism)—all while remaining incredibly humble and down-to-earth. Gina was a bright, vibrant soul with so much love to give, and her brother, Ernie Lopez, as well as his wife Michelle Arville, are only two of the many people she's given her heart and soul to.
Today, on her first death anniversary, the husband and wife duo have a few words to say about their beloved sister and sister-in-law. Ernie, for one, misses their adventures together the most. "I am used to going on adventures because I used to go adventure racing, but adventures with Gina were so much better because they had a far deeper purpose than my races," says Ernie, who took over Gina's hosting duties in G Diaries.
"She wanted to help people and make their lives better. Having an adventure and having fun were the constant side effects of her unwavering desire to help people. Because of G Diaries, I get to do follow-up on many places that she visited and helped, but I am sad she is no longer with me when I go to these places."
"Trips with her were chaotic, hectic, and frenetic. You wake up early and take two hours to go to one place, spend a few hours there, then drive off to another place. We would do this the whole day until we would just collapse into our beds, but I loved it and my kids loved it."
Since their family loves nature and the beach, Ernie also remembers Christmas vacations spent visiting places Gina was trying to develop, like Sibuyan Island.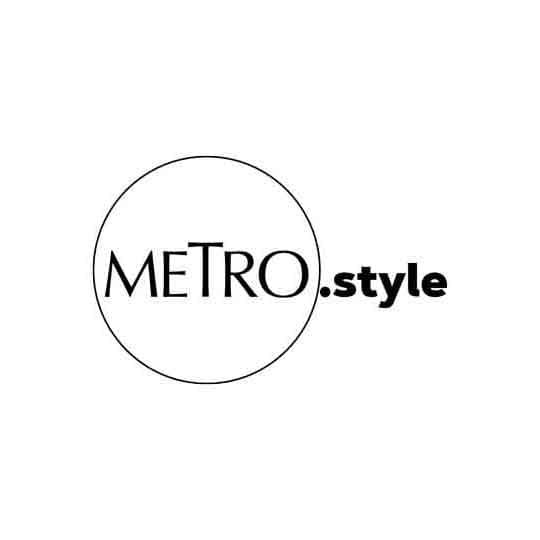 Ernie and Gina | Photo from Gina Lopez PH on Facebook
"We would meet the kindest, friendliest, and happiest people when traveling with Gina because she would pay attention and try to help people that really needed help. She would give them hope. How can anyone not miss spreading hope?"
A lot happened in his life over the past year, so there are many stories Ernie wishes to share with Gina. And if only he could talk to her, he says, "I would tell her, 'Look Gina, I married Michelle just like you said I would!' I would ask her how she knew that Michelle was the right one for me after seeing her and talking to her for all of thirty seconds. Then I would just hug her, thank her, and then cry uncontrollably for a long time."
Gina played matchmaker between Ernie and Michelle, who got engaged and married while in lockdown and under quarantine. Michelle also shared what she misses the most about Gina, who she met when she was having an MRI scan at St. Luke's BGC where she works as a section manager at the Patient Experience Group. "I met Gina at the hospital and every time she would talk to doctors, nurses, med tech, and staff, she always ends the conversation with singing," Michelle recalls.
"'I Believe I Can Fly' and 'You' were the two songs she kept singing and singing to everyone. It's so funny because she made everyone sing! She was just infectious with her singing. She was already sick but her zest for life was so evident. She was so positive, thanking everyone always for their help and service; she was so brave. She never complained," she adds.
Michelle also shared a moment she was able to spend with Gina: "I got to be with her for a procedure that normally would require sedation or anesthesia because she was not allowed to move and it was a long one too. She said it was okay not to be sedated, and she was very cooperative. She didn't ask how long or how many more or asked to take a break… nothing. She was obedient, patient, and courageous. I held her hand and stayed with her that whole time. I saw in her silence, and with her eyes closed, how Gina was bigger than life, how Gina was radiating with strength and at the same time peace."
Michelle, who describes Gina as "selfless," thanked her for a "priceless gift she cannot repay." Michelle also revealed that she prays to Gina daily and never fails to be grateful to her for giving her Ernie.
"I tell her that I will pay back her gift of 'sharing the love' by taking good care of Ernie," Michelle ends.
Lead photo from ABS-CBN News