Fascinating Women: Wushu Gold Medalist Agatha Wong
The Filipina athlete opens up about the immense amount of discipline, willpower, hard work, and sacrifice she put in for her beloved sport
Before Agatha Wong made headlines last year for securing two gold medals in Wushu for the Philippines at the 2019 Southeast Asian Games, Wushu sounded to many as no more than an ancient martial arts that they only see in the movies. But after seeing Agatha's spectacular performances and sitting down with her, we understand better the discipline, hard work, and years of training that go into mastering the sport.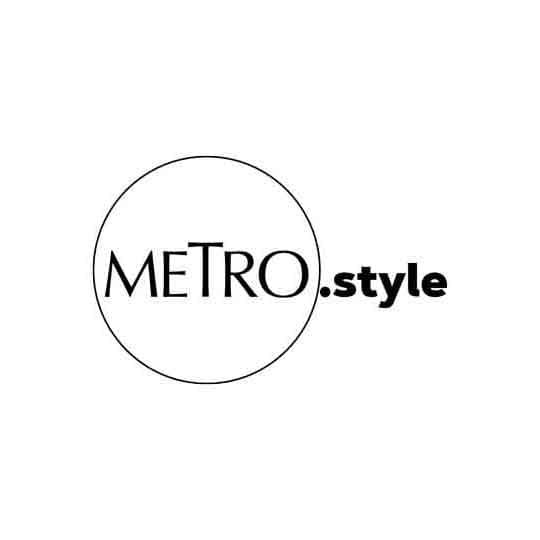 Agatha Wong | Photography by Rxandy Capinpin
Wushu was a calling
Agatha was born into a family that loved sports. The eldest of three siblings, Agatha spent her childhood juggling ballet and different sports such as swimming, karate, and even ice skating. But when she turned 13, Agatha already knew her calling.
"For me, Wushu is very different compared to all the sports I did. In Wushu, you don't have a level and you are not trying to master anything. You're only trying to improve yourself everyday. So even if I've been doing Wushu for so many years, I am still looking to improve everyday and that's really nice. As humans, our natural instinct is curiosity and you don't just perfect something in a matter of a day, it takes months and it takes years. I really like the challenge of my sport, that's why I grew to love Wushu," Agatha tells Metro.Style.
In a nutshell, Wushu is a form of Chinese martial arts with two unique disciplines: taolu or forms, and sanda or sparring. There are a variety of events under competitive Wushu and two of these are taijiquan and taijijian—Agatha's main events.
Agatha admits that the fact that Wushu is not as popular in the Philippines as other sports made it especially challenging to pursue it. In fact, there were so few people playing the sport here that it was hard for her to warm up in this tight-knit community. But when she started competing abroad, that's when she was exposed to a whole new world of Wushu players, some from countries like Iran and Russia which she didn't expect were into Wushu.
"You're going to get really culture-shocked, akala mo lang, dito sa Philippines or in Asia lang, but it's all over the world and I'm really happy that Wushu will be more well-known in the coming years," says Agatha.
Success comes with a price
There is an unbelievable amount of hard work, discipline, and pain that comes with any sport. And Agatha did put in extreme efforts into learning and mastering Wushu.
"You have to build your muscular endurance, your muscular power, and muscular stability. You don't form all those three things in months; you form them in years. It really takes time, but if you have the patience and if you grow to love the sport, it won't be a breeze but it will be a process and you're going to love the journey," Agatha shares.
As with any athlete, discipline and patience matter a lot as well; it's not always all about the talent and mastery of the sport. The 21-year-old Wushu champ says that everyday is a different kind of grind for both the body and the mind. She trains at least six hours a day to maintain her strength and form. And she had to give up a lot—going out with friends and doing other things normal teenagers would do—to keep to her training schedule.
Training for last year's SEA Games was also quite brutal since on top of the year-long training, Agatha had to go to China for the last four months leading to the competition. She was the only woman who competed in her team and being pushed physically without her friends and family to keep her company in a foreign place was something she admits made her feel sad and homesick.
Getting the gold was worth it
But all her sacrifices ultimately paid off. When asked how many medals she has earned so far as a Wushu athlete, Agatha humbly says she doesn't count. But we all know about her double gold at the women's taijiquan and taijijian at the last SEA Games, which came after her gold in taijiquan at the 2017 SEA Games in Kuala Lumpur, Malaysia.
The road to getting those gold medals was very painful—quite literally, because everyone was feeling the pressure from the home court advantage and the fatigue from the training.
"The pressure really gets to you. When the SEA games finally came, we were all really tired and we didn't take any rest before our competitions," Agatha admits. "When I finished my first event, I won my first gold and I really cried not just because I was happy, but also because I was relived and I was really, really tired. We were all really tired; we were all injured. So we all supported each other and it was a really memorable event."
Athletes have different ways of coping with pressure and handling competition. For some, the goal is win as many medals as possible, and that's okay. But for Agatha, she prefers to focus more on her journey. It's never about getting the gold for her; it's about competing with herself, improving, and pushing herself to break through her limits.
"I think it isn't a good mindset to always have expectations for yourself even after you've won. It doesn't help me as a person whenever I compete. I just try to focus on the fact that I trained harder and I have to remind myself that if my opponents trained as hard as me, I have to do my best and show my best," she says.
Agatha is preparing for several competitions abroad. But she admits that looking five years ahead, even though she wants to continue doing her sport, she might also need to start focusing on her studies more. Agatha reveals she's considering going to law school.
While Agatha knows she can't be in competitive Wushu forever, there is so much already that she has learned and experienced from her sport, which can help her succeed in whatever career she decides to pursue. In fact, she encourages everyone to pick up any kind of sport, because the training one has to go through for it makes for a great preparation for many things that lie ahead.
There may be a point when she has to finally put her sword down, but looking back at her career, Agatha muses, "Success for me isn't about the big wins, but also about the little ones. For example, when you don't want to wake up that day and train, but you still do, that is a success in itself. You're pushing yourself in a time when you really really need it. When you don't want to do it, that's when you need to do it and that's what shapes you as a person. That's how it shapes your discipline and perseverance. Success to me is a ripple effect; it is the little things that will forge you into success as a person or an athlete."
Produced by Grace Libero-Cruz
Photography by Rxandy Capinpin
Interview by Carla Tañada-Yam
Shoot assistant: Cara Tirona