Fascinating Women: Award-Winning Director Cathy Garcia-Molina
The director behind 2019's "Hello, Love, Goodbye," the current highest-grossing Filipino film of all time, talks about going on an indefinite leave from directing to becoming a more hands-on mom
"'Di ba, 'pag bata tayo, may gusto tayong marating?" Direk Cathy Garcia-Molina asks.
It's an important question to ask.
After all, from the moment we begin Kindergarten up to the time we fill out college applications, to when we become adults who meet forks in the roads of unfolding careers, life always manages to confront us with different versions of the same question as we progress through the years.
When you grow up, what do you want to be? What is your post-graduation goal? What is your dream? Ultimately, what do you picture when you think of success?
With 2019 as a landmark year for Cathy, an award-winning and in-demand director applauded for her realer than real films that tackle love and life, her fans might wager some guesses to her answers to those questions.
Maybe the Cathy Garcia-Molina wants Filipinos to remember her as one of the greatest female directors in the country. Or maybe she'll want to secure her spot in Philippine cinematic history for helming not one, but several top-grossing Filipino movies (Hello, Love, Goodbye; The Hows of Us; A Second Chance; My Ex and Whys; and It Takes a Man and a Woman). What about being remembered for bringing out the best in some of industry's brightest stars onscreen, could she want that?
Well, she smiles and sighs, it really isn't as simple as that.
"Lumaki akong walang dream," she says, pausing briefly to allow her words to marinate in the air. That is her real answer, and not the guesses above.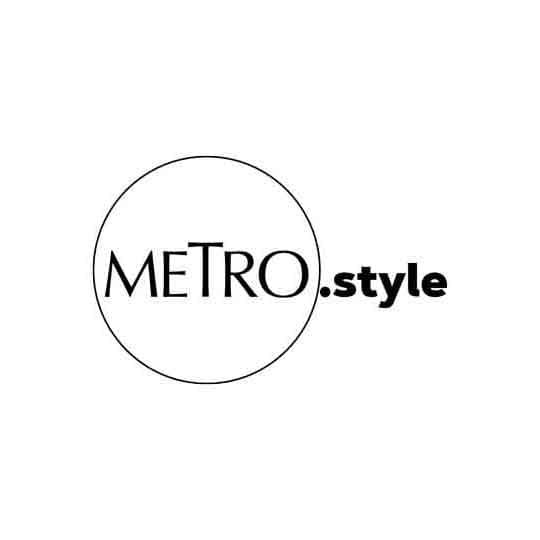 Direk Cathy Garcia-Molina | Photography by Rxandy Capinpin
The knowing look on her face, following her statement, shows that she realizes how absurd she must have sounded.
But that's just it, she adds; life is interesting—fascinating, even—that way. It's ironic, it's unpredictable, and it can be harsh, but it can also surprise, delight, and even adjust your measure of happiness. Setting a fixed dream is an effort done in vain.
Success, and even life itself, to Cathy isn't a quest to choose this over that, to take one path and block all others.
"Lumaki ako na ang tanging dream ko is to be a housewife and to be a mother to my children. 'Pag doon mo tiningnan, I have failed because I have not achieved that yet," she continues.
"I wanted to be a housewife and a mother, and look at where I am now, I'm a director! Hindi ko ito pinangarap, but I am here. Would I call myself a failure? Maybe not," Cathy asserts, further challenging popular opinion that Cathy's achievement is her impressive filmography.
Since her directorial debut in the early 90s in television, she has since grown her glowing resume that now includes more than 30 directing credits. She began as an assistant director whose mentorship with industry icon Olivia Lamasan (a.k.a. Inang to those who know her best), was invaluable, and got her first real tastes of major productions with heavyweight titles like 2002's Got 2 Believe and 2004's Milan.
A few years later, she would be sitting on her own director's chair and calling the shots, eventually co-creating favorites like One More Chance (2007), My Amnesia Girl (2010), It Takes a Man and a Woman (2013), Four Sisters and a Wedding, Seven Sundays, (2013), She's Dating the Gangster (2014), and The Hows of Us (2018), among other well-received and well-loved films.
Come 2019, Cathy would make history—without ever even dreaming of such an achievement.
"You asked for this lang, but you got this much!" she exclaims, using her hands to show how huge of a surprise things turned out.
She is, of course, referring to the success of her latest project, Hello, Love, Goodbye, the romantic drama that is officially the Philippines' top grossing movie of all time today. Released in July 2019, the film featuring a fresh Kathryn Bernardo-Alden Richards tandem ended its box-office run with approximately P881 million, about P76 million more than The Hows of Us, which holds the spot for the country's second top grossing Filipino film of all time.
"Ecstatic. If there is a word beyond thankful, that's what we felt about it," she tells Metro.Style.
The success has further catapulted her to the top of her game, and people wanted more.
Would there be a sequel? Are we going to see a John Lloyd Cruz-Bea Alonzo movie reunion in 2020? Which love teams are going to be mixed and matched next? What's in store for Filipino moviegoers in the mind of Direk Cathy?
There has to be more, right?
More? Cathy says possibly, but not likely.
"2019 was a difficult year for me in terms of family. All the more that I am pushing through with my first decision to take a long leave, indefinitely. 2019, I think, was a deciding year for me to really say 'no,'" she emphasizes. The change in her tone tells you she's serious.
She made her mark telling love stories that went against the grain, and so that's what she is doing with her own life, beginning right now.
Her two children, a boy and girl, have been without her for too long. They need a mom—or a parent, really, considering that Cathy is a single mom—at this point in their lives. It was heartbreaking, truly, to have to turn down projects knowing there are a hundred and one stories left to tell, so many collaborations to explore, and even more actors and actresses whose bucket lists include starring in a Cathy Garcia-Molina project. Nothing is tougher than having to hit the breaks when you've reached peak speed.
"Gusto kong pagbigyan silang lahat, pero ayaw kong maubusan ng oras 'yung mga anak ko. They turned 13 and 14. It's a choice. Sabi ko, as much as I love the industry and them, maybe it's time for me to give my love to my children more," Cathy says.
She's just like Kathryn Bernardo's Hello, Love, Goodbye character, Joy, in this sense; with two options facing her, she chooses the one that speaks her heart's desire the loudest—the choice that caters to her happiness and fulfillment, rather than that of others.
"I am happy that I did that and gave this job a chance and [myself] a chance to flourish in this business. And I thank God that I stopped doubting myself but rather worked on my weaknesses and did my best in all of my endeavors," she says.
Looking back at the winding path life took her on, she has a piece of advice for those chasing their own dreams: "'Yung gusto mong gawin, bago ka makarating doon, marami kang dinadaanan at ito ay little achievements already. So kahit hindi mo narating 'yung [isang bagay], may narating kang [mga iba] which I think we should consider an accomplishment."
A smile returns to her lips as she talks about this. With the unconscious gesture, she tells us where her happiness lies.
"The very fact that you're taking one step at a time is already an achievement... To me, you should already be proud of yourself being strong enough to take that leap," she adds.
Love stories—they're what made Cathy the legend she is today. But she reminds us that love stories need not be exclusive to star-crossed lovers, former flames, or the man and woman who meet by chance.
Love stories can be between a filmmaker and her craft, a woman and herself, or a mother with her children. After three decades of showing the joys of romantic love, the time has come for Cathy to tell love stories of the other kind.
"I have done my job as a director making stories for people, and now it's time to give my time to my children," she concludes.
And what a swan song this is for Cathy, indeed.
'Yung gusto mong gawin, bago ka makarating doon, marami kang dinadaanan at ito ay little achievements already. So kahit hindi mo narating 'yung [isang bagay], may narating kang [mga iba] which I think we should consider an accomplishment
Produced by Grace Libero-Cruz
Photography by Rxandy Capinpin
Makeup by Chuchie Ledesma
Hairstyling by Francis Guintu
Styling by Patty Yap
Clothes from Una Rosa
Shoot assistants: Cara Tirona and Eli Montoro