Fascinating Women: Social Media Influencer Isabella Thorp
This 52-year-old Filipina content creator made it to Oprah's Inspiring Over-50 Influencer List as one of the digital-savvy women who are admirable for embracing their age and looking fabulous while at it
"Aging is not for sissies."
How fitting that this quote from Bette Davis is Isabella Thorp's favorite. Scrolling through her Instagram account @confessionsofasuperager, one would see a beautiful, stylish woman beaming in every frame. It seems like she's simply one of the many social media influencers flooding our phone screens, but if you're one of the 23,000+ followers of Isabella, you'd know that this Instagram personality is so much more than her well-curated OOTDs.
Isabella, who is based in Gaithersburg, Maryland, works full-time as the partner alliance manager ("as a 'channel manager,'" she says) for an IT distributor that sells software and hardware technology to the government. She considers United States Supreme Court Justice Ruth Bader Ginsburg as an outstanding woman to look up to, whom she says, "exemplifies #bossladypower to her core, and I admire that!"
Using social media to empower others
Much like RBG, Isabella is very self-driven and goal-oriented, traits that have helped her achieve professional success in her 10-year career in tech, and now guides her as she navigates the digital world. Going on its third year, @confesssionsofasuperager has been inspiring many women into embracing their age and enjoying their midlife, with Isabella openly dealing with the challenges faced by women her age–from an annual doctor's check-up to empty nesting to a sprained ankle and knee surgery to menopause–while celebrating the triumphs of and being confident in one's 50s. And she does all these while looking amazing.
"Launching my brand was the easy part," she shares. "It is the 'growing' part that presents challenges, mainly because of the ever-changing Instagram algorithm." What sets her apart from other social media influencers is that Isabella takes the time to respond to each followers' likes and comments. However, "I have since learned that there is a maximum of 'likes' and 'comments' that IG allows before it thinks you are some sort of a BOT," she recounts, talking about a recent post of hers that resulted in being blocked from her IG account because of too much engagement.
She appreciates the messages she gets from women who take the time to tell her they look forward to her posts. "The best part for sure [of being an influencer] are the DMs I get from women who say they enjoy my IG and look forward to my stories," she narrates, "and those that say I've inspired them whether it's from a fashion perspective, looking forward to turning 50, to embracing their own midlife journeys." The goodies she gets to try and review as part of collaborations with brands and the invitations to galas and evens are all mere bonuses to being a social media influencer.
As frustrating as it is for her to minimize interaction with her followers, what keeps her motivated to grow her digital brand are her followers themselves. "Being inspired and getting support from other like-minded, strong, confident women who not only own but embrace their age is contagious and empowering!" she exclaims.
"Our time is now!"
Her positive outlook and zest for life is infectious, so much so that The Oprah Magazine website took notice and considered her one of the most inspiring over-50 influencers last August and included her in this month's print issue of O Magazine.
When asked how she feels about the feature, she replied, "Thrilling is an understatement! I was beyond excited to have first been featured on the Oprah Online Magazine and included in their Over-50 Influencer List and even more thrilled that I was featured on the March issue of the
O Magazine
… I bought about 20 copies!"
She continues, "The entire issue—dedicated to celebrating women over 40—is great in that it highlights the fact that you don't have to be young to be absolutely gorgeous!" She mentions a New York Times article titled "70 and Female is the New Cool," and how one of the six finalists for the Sports Illustrated Swimsuit issue is a 56-year-old model. "Our time has come, and our time is now!" she declares.
In a digital platform predominantly populated by a younger generation who are masterful creators of a perfectly Photoshopped reality, Isabella captured an audience thirsty for authenticity in ways that are both inspirational and aspirational. She is better than J. Lo on stage at Super Bowl 2020 because unlike J. Lo, she shows us that she puts on eye cream, savors her favorite chorizo "quesarito" (a cross between a quesadilla and a burrito), picks up her dry cleaning, and enjoys a glass (or two) of wine.
"To be a 'superager' is a state of mind," she says insightfully. "It is an attitude of not limiting oneself or being defined by a number or your age. Don't deny your age, embrace it and celebrate it because there is no age cap to fabulous!"
And fabulous she is. It's obvious that she takes care of herself, both physically and mentally, aided by self-discipline that "came very naturally" for her, but she has learned through the years not to be so hard on herself. She proves that getting older has its merits: It gives one the confidence to know "I got this and I will be okay," as well as the knowledge to know that "if you fail, be kind to yourself and try again."
As she points out, "There is no expiration in trying to improve or better an aspect of your life or yourself."
Her confidence stems from self-love, the realization that only you have the power over your own thoughts and feelings. She says, "The secret is to be kind to yourself and to know that nobody has the power to make you feel anything less than."
Living her best life yet
Being a social media personality at her age has been "amazing and fabulous," she says, and developing her digital brand while working on brand collaborations has kept her on her toes. "I could not have predicted that I would get this much notoriety for being an over-50 influencer," she says. What started as a marker to celebrate a personal milestone has now become digital brand that inspires.
Her self-awareness allows her to clearly see the path she wants to tread. "For sure, right now at this moment, fear is holding me back from 100 percent jumping into being a social media influencer full-time," she admits. "I haven't overcome it yet, but I can and I will!"
So what's next for Isabella to conquer? "An invitation to a guesting at the Oprah Winfrey show."
To be a 'superager' is a state of mind... It is an attitude of not limiting oneself or being defined by a number or your age. Don't deny your age, embrace it and celebrate it because there is no age cap to fabulous!
Check out this gallery for some of Isabella's best looks: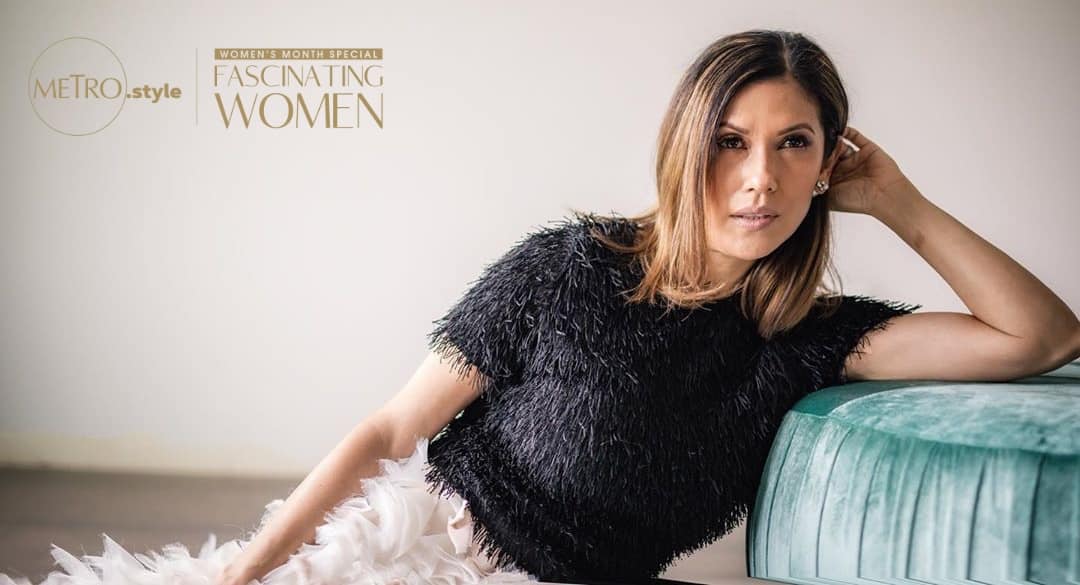 Photos courtesy of Isabella Thorp