Fascinating Women: In-Demand Visual Artist Paulina Luz Sotto
Paulina, who's known and well loved for her abstract art, has so far held three successful solo exhibits and sold around 700 artworks since she pursued painting in 2015
Regardless of medium, whether through music or visual design, art has the incredible power to move. It urges not just the artist who makes it, but the audiences who embrace it to dig deep and start a thoughtful discourse within themselves and/or with the world around them.
In the world of art, the names of Fernando Amorsolo, Ang Kiukok, BenCab, and Arturo Luz are all eminent. But as can be noted by the aforementioned list, art—at least locally—is dominated by men. And according to the young and talented Paulina Luz Sotto, it's about time that women find their own places within the hallowed halls and be put up on a pedestal where they can be seen and heard.
"In our country, there are 17 National Artists for Visual Arts, including my grandfather [Arturo Luz]. I recently found out that none of them are women. None. All 17 are males," says the 28-year-old visual artist who graduated Cum Laude, with a degree in Communication, from Ateneo de Manila University. "So that alone should give women the drive to pursue a career in art. We need more of us to be recognized in this field."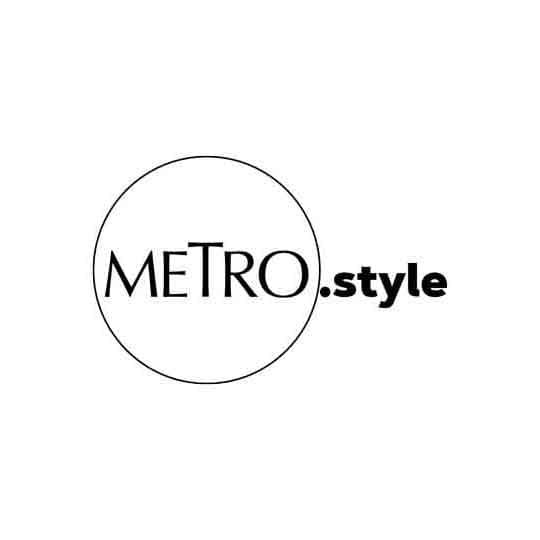 Paulina Luz Sotto at her first out of town exhibit for Rustan's for the Arts in Rustan's Cebu last September. | Photo from @paulinavls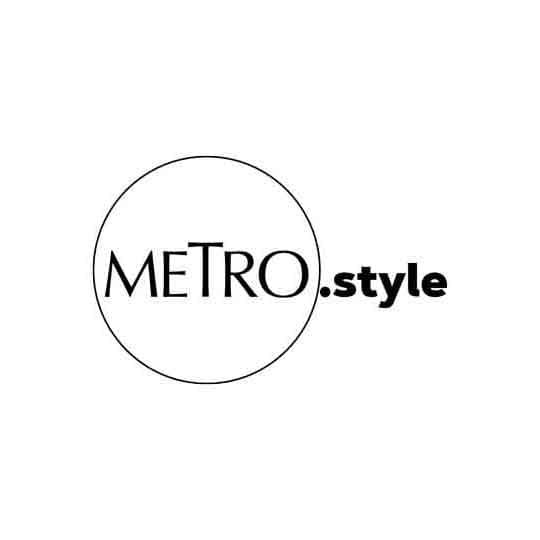 Paulina at her Rustan's for the Arts exhibit in Rustan's Makati in March 2019. | Photo from @paulinavls
Paulina is particularly passionate about this and encourages women to demand space in the art world. "There is absolutely no advantage to being male when it comes to creating art—art is subjective—so it's time to prove that women artists in our country deserve recognition as well."
Paulina—the granddaughter of National Artist Arturo Luz and the daughter of local comedy icon Vic Sotto and former actress-model Angela Luz—is of an undoubtedly impressive artistic, creative pedigree. But even then, it came as a shock to her and her whole family when she took up the brush and pursued a life as an artist.
She admits that she was a late bloomer and, in fact, had just started painting back in high school at 15 years old. "But it was nothing ever serious. I would paint portraits for fun or I would give them as gifts to family."
But the spark was ignited and it could not be quelled. She picked up the brush and found herself thoroughly consumed, unloading onto the blank canvas all the creativity that had been brewing within her for years. "It really came out of nowhere," she reveals. "Even my grandfather was surprised."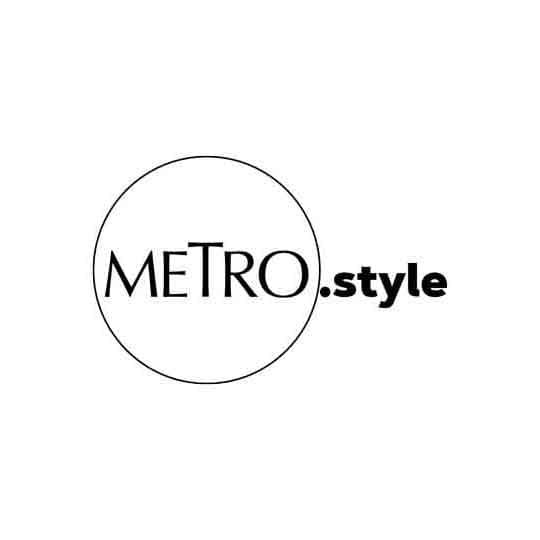 Paulina and her mother, Angela Luz | Photo from @paulinavls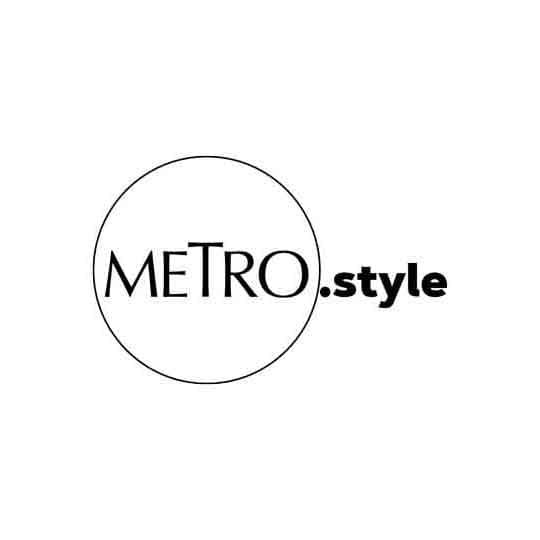 Paulina and her father, Vic Sotto | Photo from @paulinavls
She wielded the brush with curious confidence. And since she was just beginning to explore her talent, she found guidance and inspiration in art that was familiar to her. Her strokes and her color palette were reminiscent of her grandfather's work, using white, black, red, gray, ochre, gold and silver. "These were the colors I grew up surrounded by since I had lived with my lolo for most of my life," Paulina says.
In 2016, she held her first-ever solo exhibit at the Crucible Gallery, and it was a complete success, having sold out all pieces except for one. "The actual opening was one of the most nerve-wracking experiences. Having your paintings on display, under bright lights, and for people to look at and judge—it's something that makes you feel very vulnerable."
But that's what art demands, she says. Art means nothing if you are not willing to bare yourself and put absolutely everything on the line. "You are essentially putting a part of yourself on a canvas for everyone to see, and you have no control over how they receive it."
"Thankfully, my family and friends are always there to support me, and generally the reviews were all positive. Overall, it was a great experience. But the nerve-wracking, vulnerable feeling never goes away, no matter how many shows you do. When I have an exhibit now, even a small one or a group show, that feeling is still there. I guess it's just part of [the process], at least for me," she says.
Sharing some of her other struggles as an artist, Paulina reveals, "The thing about art is that the best thing about it can also be the worst thing—you can literally do anything you want. I say it's the best thing because who wouldn't want full creative freedom?" It's not like math or science, she says, where you're either right or wrong. "Art is a fully creative endeavor; it is extremely subjective. And that is also what makes it difficult for many reasons. There's always that doubt—Will people like this? Will they understand it? Will they be able to relate to it or resonate with it? You just never know unless you put it out there."
Fortunately, over the years, she has come to master her own self-doubt and now uses it to fuel her art. This 2020, she's preparing for another solo exhibit at Galerie Stephanie where she is proud to show her growth since her first debut. Known for her powerful simplicity with the brush, she's feeling both excited and nervous.
Paulina shares, "It's always nerve-wracking, and this is also the first time that I'm closely working with a curator, which is making me try new things. I won't go into detail about what I'm planning for the show, but there will be a number of paintings that are a little different from what I've been doing so far. Hopefully people receive it as well as they did in my previous shows."
When it comes to her craft, Paulina is guided by an absolute philosophy⁠—"Simplicity is key. That's what I've been saying since I started, and I still stand by that today."From initially exploring the rigidity and restraint of lines and planes, Paulina is now more playful, experimenting with more fluid shapes and colors. "Everyone who sees my art tells me that my style and my grandfather's style give off the same vibe, but we're still very different. We both focus on abstract, and you can clearly see his influence. But at the same time, I try to be my own artist."
Not one to be pressured to live up to his legacy, Paulina takes all the comparisons in stride, saying, "If I'm going to be compared to anyone, it might as well be a National Artist."
Aside from her upcoming exhibit, Paulina is also excited to share her most exciting and beautiful "obra maestra" yet: her daughter! She and her husband Jed Salgado Llanes tied the knot in 2017. For the mom-to-be, this extraordinary step into parenthood has opened her up to new epiphanies every day.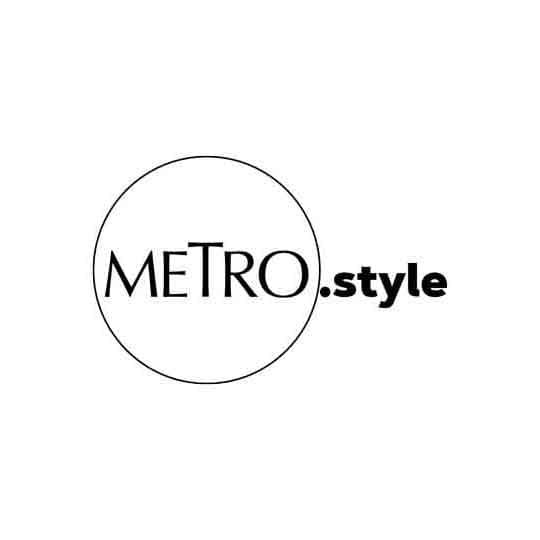 Paulina and her husband Jed announced that they're expecting a baby girl! | Photo from @paulinavls
If there is one thing that she can proudly say about being a woman, it's that women hold such incredible, profound power. Who else has the ability to bring another human into this world? "Women's bodies are truly amazing," she exclaims. "What we go through during these nine months, plus childbirth and everything else that follows is truly mind-blowing. I read a lot about what happens when we're growing a human, and it never fails to amaze and fascinate me."
From creating new art to forming new life, Paulina Luz Sotto is harnessing her unique, feminine power and is celebrating "creativity and creation" in every facet of her life.
In our country, there are 17 National Artists for Visual Arts, including my grandfather [Arturo Luz]. I recently found out that none of them are women. None. All 17 are males. So that alone should give women the drive to pursue a career in art. We need more of us to be recognized in this field
Lead photo by @shutterheadsph via @paulinavls, additional images from @artbypaulina