Fascinating Women: Miss Universe Philippines Organization's New National Director Shamcey Supsup-Lee
This multifaceted woman now finds a new source of fulfillment, as she took on the role of a beauty queen mentor last year. She feels a great sense of achievement from knowing that she can help the candidates become strong, independent women
To become Miss Universe, one passes through a stringent selection process and fulfills demanding criteria. Beauty? Check. Body? Check. Brains? Check. If she's passionate about a worthwhile cause then that's a definite bonus. All these are typically expected from a beauty queen.
But according to Shamcey Supsup-Lee, Miss Universe 2011 3rd runner-up, a queen—and every woman, in fact—is more than just a checklist of qualities and skills. She is a whole and unique individual, and everyone must appreciate her for that fact.
As the new national director of Miss Universe Philippines Organization, Shamcey is helping evolve the beauty pageant and steer it into a new chapter that's more focused and purposeful.
I believe that it's very important that an empowered woman knows who she is and stays true to who she is, no matter the circumstances
The new wave
Shamcey first sashayed her way into the hearts of the global audience with her signature Tsunami walk, storming the stage and taking home an incredible honor for the Philippines. While she did dabble in a few hosting stints thereafter, she slowly slipped into the quieter life away from the spotlight, devoting her time to managing her architectural firm, Gridasia Inc., wherein she serves as the principal architect. Shamcey also has other entrepreneurial endeavors with her husband Lloyd Lee, with whom she's raising two young children.
But once a queen, always a queen. And now, she excitedly embraces the new role extended to her by the organization. It was no easy decision to make, she reveals, "In fact, when they approached me, my first question was 'why me?'"
And why not? She is a woman worth emulating. The 33-year-old General Santos native is a strong and successful architect and entrepreneur with several food businesses (Pedro 'n Coi, Tambayan ni Pedro, Scott Burger Inc., and Byaheng Busog) and a family-owned apparel brand, Smilee Apparel Inc. She's also a magna cum laude architecture graduate from the University of the Philippines, having topped the board exams in 2010 with an impressive 86.6% rating.
"But to be honest, medyo hesitant ako at first," she admits, when she was first approached. But she soon realized the significance of accepting such an honor. "It's because they wanted somebody to head the organization who's not just into pageant or from the entertainment industry," she explains.
Beyond pageant and showbiz
The organization wanted to make a change and reflected that through new leadership. "When you are a beauty queen, the girls think that the only [career] option afterwards is either you become an actress or a model," she points out But there are other professional or career trajectories for queens, she insists, and "we are free to pursue any and all of them if we wish."
"We always tell the girls that our physical beauty will not last, and we will not be in the limelight forever. So what do you do after that? With Miss Universe Philippines, we have the greater goal of helping them transform into phenomenal women, not just beauty queens. They are to be women-leaders who will shape the future."
Going deeper
Before the COVID-19 crisis, the organization had numerous plans in the pipeline for their next batch of aspiring candidates. But as expected, these activities had to be put on hold.
"We just started our learning journey program, wherein we developed a complete syllabus," says Shamcey. "Apart from all the trainings, like how to do your makeup and how to style yourself (which were already present in previous runs), with this new learning journey program, we wanted to focus on the girls themselves—on character-building and helping them discover their purpose."
Shamcey understands that many ladies—especially within the age bracket of 18 to 28 that is required for Miss Universe—have big dreams but have yet to fully understand and harness their individual powers. "We help them go deeper. Why are we here? Why are we joining the pageant? What is lacking in our respective communities that we can contribute to?," she tells Metro.Style.
These are all important questions that cannot be answered immediately, and whose answers can only be fully revealed by going through a journey of personal development and deep introspection. And here Miss Universe Philippines sees itself as a guide and mentor, helping women discover their true, authentic selves.
"The girls always think that before joining the pageant, they have to know everything and (have everything together). But for me, hindi mo kailangan na 'pag sumali ka na, meron ka na agad, alam mo na agad. For example, it's become the trend, they apply already with an advocacy in mind. But you don't have to," she smiles. "As an organization, we will help you find your passions, align your values with a cause you believe in, and really set you up so that you can help and contribute in a more sustainable way for your cause."
Agents of change
Miss Universe Philippines organization also wants to make their candidates realize that you don't have to take on the whole world to make a difference, you can make a difference in just your own corner of the community. She shares, "We encourage them to start small and think within their immediate (scope of influence). What do you see within your family, school, community, or barangay that needs addressing. Ano 'yung nakikita niyong kulang and what can you do about it?"
How you help the world doesn't have to be through big, grand initiatives, Shamcey points out. You can make an equally significant and more meaningful change just by helping those in your direct network. "We aim to remind them: joining Miss Universe is not just a big opportunity for yourself to reach whatever dreams you have, but it's also an opportunity for you to help others," she says.
Another focus of the new leadership is further investing in the education of the women. Shamcey explains, "We really want to empower them. And how do we do that? Through education. We feel like if we educate them, they in turn can also help their families. Financial literacy is also another important aspect of education we want to emphasize, because earning is very different from managing one's own money."
Through these efforts, Shamcey says that the organization hopes to nourish these women to become queens who serve with just a one-year reign in mind, but who become inspiring, empowering forces throughout the duration of their lives. "Even if it's just one girl at a time, feeling namin, when they graduate from Miss Universe Philippines, winner or not, you're all champions in your own way."
Shamcey and her powerhouse team are thrilled and ready to take on the new batch of queens, helping to mold them into strong, independent women, while breathing new life and energy into the organization.
"For me, the new Filipina is someone who stays true to herself as a person—to her values, beliefs, and principles—even as she reaches for her dreams. Sometimes, I feel like when you are too focused on what you want to achieve, we forget our core and who we are just to get something that is temporary. So I believe that it's very important that an empowered woman knows who she is and stays true to who she is, no matter the circumstances."
Check out the gallery below for some beauty inspiration, courtesy of Shamcey: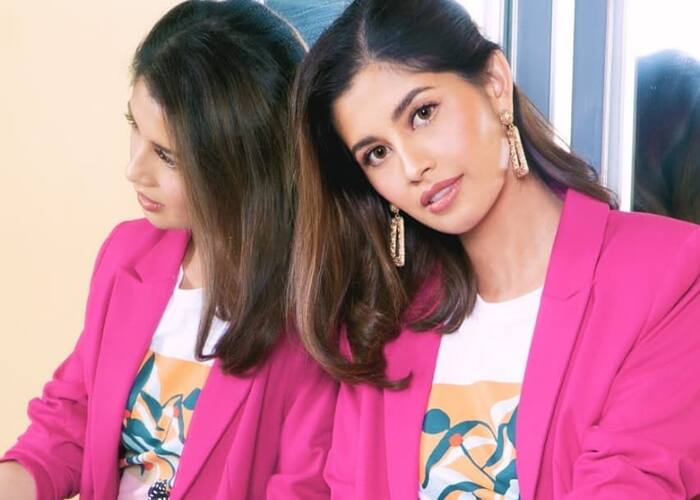 Photos from @supsupshamcey