Felix Ang Celebrated His 60th Birthday With A Godfather-Inspired Party
Felix Ang's 60th birthday party was inspired by his all-time favorite film, The Godfather. The celebration coincided with the 30th anniversary of CATS Motors Inc.
Celebrating 30 years of CATS Motors, Inc. is already one tall order, given how it has evolved over the years. It has become one of the most prestigious, diversified, and reliable premium automotive distributors in the country, with brands such as Mercedes-Benz, Chrysler, Jeep, Dodge, Ram, and Harley-Davidson under its wings. But when you couple that with the 60th birthday of Capo "Cats-Father" Felix Ang, be ready for a night of carousing that will never end. Cats-Father, because Felix is ready, at the drop of a homburg, to pronounce The Godfather as the best film he has ever watched.
And certainly, the evening and night turned out to be one of the best-attended affairs of Manila's social calendar. Between Felix's CATS team and the inviting of Felix's wife, Grace, the Grand Hyatt Ballroom saw a procession of dignitaries, commerce and industry icons, politicians, celebrities, business partners, and bosom friends all making a beeline to greet the brand new senior citizen, and make their presence felt.
It was a night that surpassed any that Vito Corleone could have mustered himself—this was practically everyone who's anyone in Manila dropping by to count themselves as Felix's friend.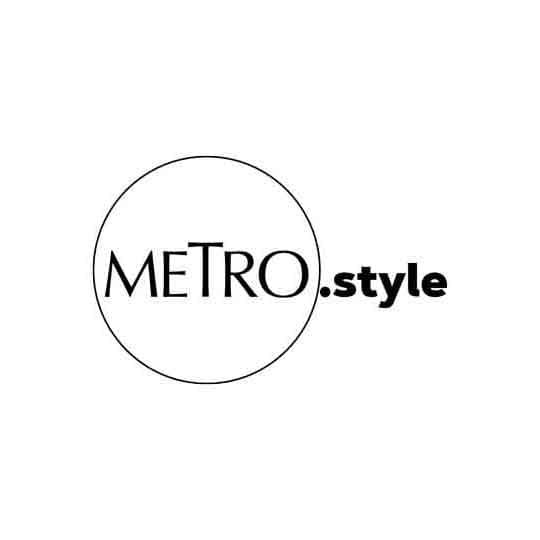 Auto Nation Group COO Frankie Ang, CATS Group Founder and Auto Nation Group President Felix Ang, and Auto Nation Group Chairman Gregory Yu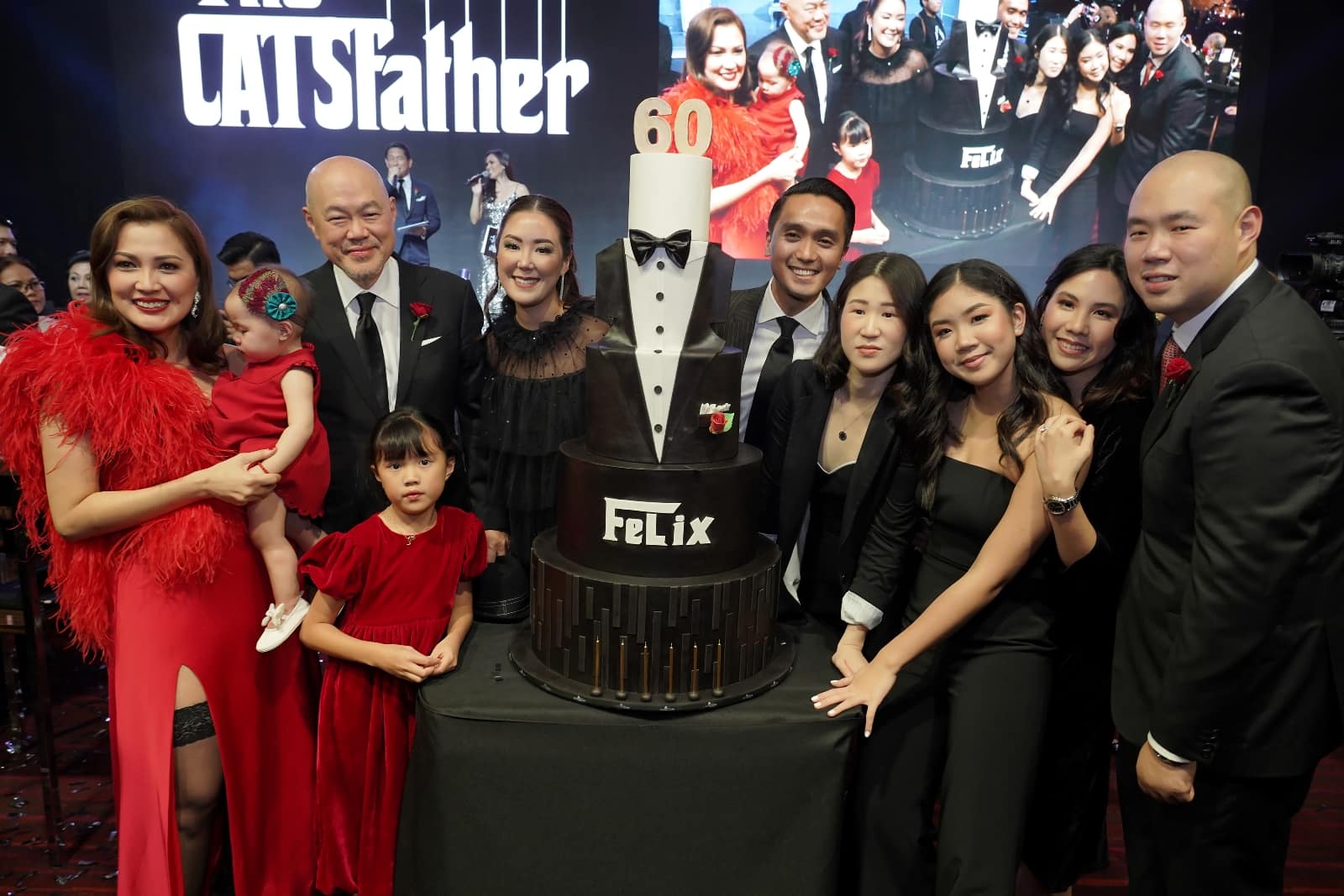 The evening kicked off with a program hosted by Issa Litton and David Celdran that chronicled the 30-year history of CATS Motors and how it has evolved to be such a giant player in the automotive industry. By extension, All British Cars and Coventry Motors Corporation meant that Felix also casts a shadow over Jaguar and Land Rover's presence in the Philippines. Mind you, the CATS story isn't one of unqualified continuous success as Felix had to steer the company through troubled and perilous times of political instability; but steer it he did, and the 30-year benchmark now stands as testimony to dogged determination and business resilience.
As the night segued to celebrating Felix's 60th, Mike Toledo co-hosted with Issa, giving the proceedings a much more familial and personal feel. Roasting Felix was top of the order during this part of the night, but the actual roasting was on the lukewarm, tepid side, and it was more gentle ribbing about how Felix had recently celebrated the first birthday party of his youngest daughter, and there's still of potency in this old man, and perhaps, the omnipresent Grace had Felix's friends boxing with "kid gloves."
A song number from one of his young daughters and a surprise dance number from Grace herself were the unexpected delights that punctuated this portion of the night; it was followed by the more heavyweight entertainment provided by Mr. Pure Energy Gary Valenciano. I understand that it was Grace herself who brought Gary into the picture, and his close to an hour-long set of songs truly brought down the house. A band led by none other than Tonyboy Cojuangco then took over the musical proceedings, and one knew this was going to go on till the wee hours past midnight.
More than the entertainment, what really distinguished this night and made it different was the overwhelming spirit of camaraderie and genuine love for Felix. The Godfather motif may have been done in jest, but there was a palpable sense of family and how for one night, we were all ready to be his mafia and call him our Don Felix.
This 30/60 night was truly one for the books: 30 years for CATS Motors and 60 years for the godliest of Godfathers, Felix.