Check Out Francis Libiran's Dramatic "Opulence" Halloween Party Pre-Game
Who says the party starts the moment you arrive on the red carpet?
Guests who were invited to Mond Gutierrrez's "Opulence: Let Them Eat Cake" Halloween party really went all-out with their outfits, hair and makeup looks, and even props. Francis Libiran, myself, and our friends had a lavish and dramatic pre-game as we prepared for the Opulence ball that took place at The Tent at Solaire last October 31.
Who says the party starts the moment you arrive on the red carpet? Quite the contrary was the case for Francis and the friends we invited to our two adjoining rooms; with the help of four hair and makeup glam teams, altogether, we transformed our looks into nothing short of spectacular: a Marie Antoinette, pre-French Revolution inspired couture glam.
Francis had a Naked Patisserie grazing table and wine bar in his hotel room. Aperitif brought a caviar pie. Our guests included Karla Zulueta (one of the owners of Aperitif) and Ferdi Salvador (one of the Metro Channel hosts for the "Opulence" coverage), among other high-profile entrepreneurs and socialites.
Michael Gonzalez of Mayad Studios was the head photographer for Francis' pre-game party, and the epic photo shoot done in our hotel suite was very much aligned with the opulent theme.
Check out some photos from this opulent pre-game in the gallery below: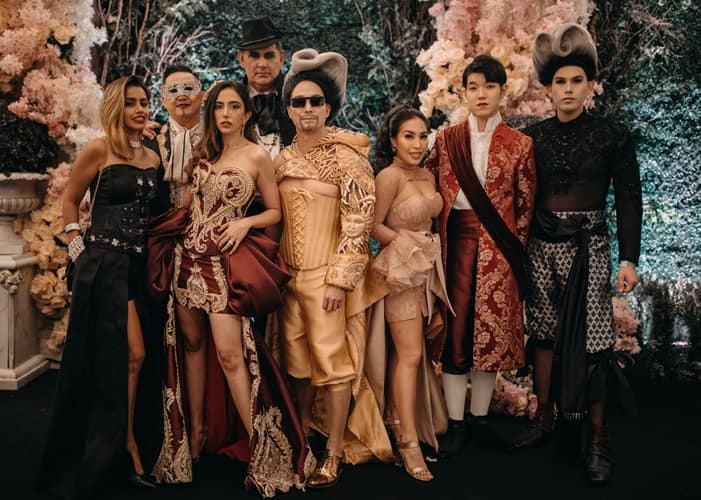 Photos by Michael Gonzalez of Mayad Studios