Get To Know Jill Biden, The New First Lady Of The United States
Here are 10 things to know about Mrs. Biden!
Everyone knows the idiom that goes, "Behind every great man is a great woman." It's been interpreted in different ways over time, but it's generally accepted to mean that a man of power and influence wouldn't be in the position he's in without the behind-the-scenes contributions of a woman.
When it comes to new First Lady of the United States (FLOTUS), Jill Biden, however, she's certainly not the kind of woman to peg her success on that of her husband, President-elect Joe Biden—rather than solely stand behind him, she stands alongside him. She's a force in and of herself worthy of her new title and the responsibility it brings.
If you thought VP-elect Kamala Harris was the only woman to make history in the 2020 US Election, the new FLOTUS Jill Biden did, too; out of 45-plus women who have held the position that was established more than two centuries ago, she's the first to keep her status as a professional while fulfilling her role as the first lady, rather than devote all her time to supporting the President's causes. It's one of the many things she has stood out and been admired for.
She often talks about bringing the 21st century woman into the White House to introduce a new kind of female leadership to American and beyond, something she has succeeded in, even before election results were announced.
There's so much to learn about new FLOTUS Jill Biden who's also a lifelong learner, educator, mom and grandma, and yes, even a dog lover and proud sports fan.
Check out the gallery below for 10 quick facts about this amazing woman: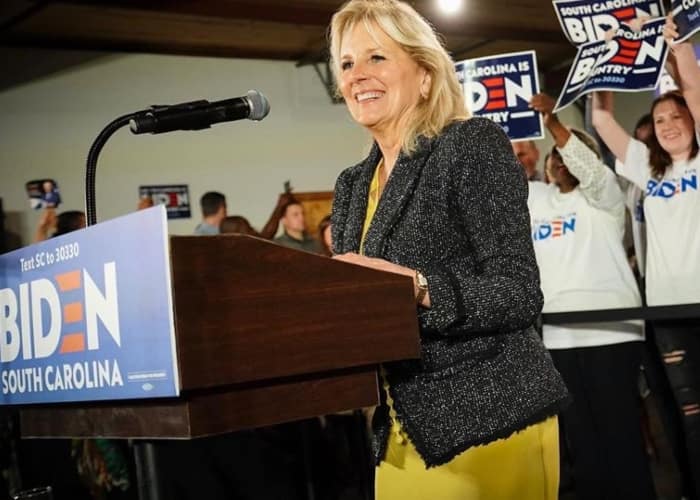 get to know first lady jill biden
get to know first lady jill biden