Gina Lopez Received Posthumous Award From The Lopez Achievement Awards
"I have never been personally exposed to anyone with a purer heart than my sister's. She truly had no other agenda than to help people who are in need," says Ernie Lopez who received his sister Gina's award
The positive effects of Gina's purposeful endeavors live on, and that's because she had nurtured "sparks of Ginas" (as ABS-CBN Foundation managing director Susan Afan calls it) in everyone she met and worked with. Now, those sparks have started to explode into a whole new level of consciousness, giving people a deeper sense of appreciation for what Gina had been working on her entire life and stirring a sense of responsibility to contribute to how Gina's missions could be continued today.
Gina's long list of achievements have so far earned her six Posthumous Awards, the latest being the one given by LAA. The award-giving body recognizes extraordinary accomplishments by those who manage to make the seemingly impossible, possible. That is certainly the case with Gina, who would always say, "As long as you think it's hard, it will be hard. We can't think small. We have to think big." People who worked with and for her knew her as someone who wanted to get things done now, as fast as possible. And it is with this mindset that she was able to achieve anything she had set her mind on doing.
Gina also received a Posthumous Award from the 33rd Star Awards for Television, "for her lifetime of dedication and commitment in public service and nation building through her top-rating television programs that centered on ecology, environment and child welfare and protection."
"It's an honor to be chosen to accept the Posthumous Award in behalf of my sister," Ernie Lopez begins his speech as he received Gina's award from LAA. "It is particularly poignant and meaningful for the LAA to give her this award because many of the companies here have been particularly generous and supportive of Gina and her work. She could not have done her work without your gracious help."
A lot of accolades and recognition have been given to Gina since she passed, and in his speech, Ernie shared more heartwarming tributes to his sister, saying, "Gina has received five Posthumous Awards so far and this will be the sixth. The government is planning to name the La Mesa Eco Park the Gina Eco Park, and there are also some schools that want to bear her name because they are so inspired by her. It is as if only now that the general public is becoming aware of her body of work."
Gina touched the lives of so many people in the Philippines and in other parts of the world. And one who sorely misses her presence is Ernie who says there's no other person he knows that has a heart as pure as her sister's. Teary-eyed, he shares, "She truly had no other agenda than to help people who are in need."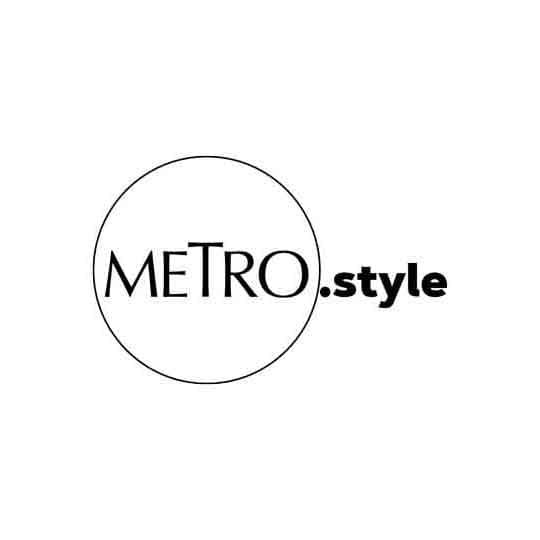 Ernie gave a eulogy at Gina's wake | Photo from ABS-CBN News
He continued his speech by sharing the Isaiah 58:10 verse that reminds him of Gina and expressing his gratitude for the award given to her: "And if you give yourself to the hungry and satisfy the desire of the afflicted, then your life will rise in darkness and your gloom will become like midday. And the Lord will continually guide you and satisfy your desire in scorched places and give strength to your bone and you will be like a watered garden, and like a spring of water whose waters do not fail.
"This quote totally describes Gina and her life. But it applies to us, too. Thank you for this award, another way to honor her is to continue what she did, encourage others to first love God, to love our neighbors, and take care of the environment, it will take care of us. On behalf of my family, thank you again for this award."
Ernie Lopez is hosting the fourth season of G Diaries, which will zoom in on the inspiring stories of the ABS-CBN Foundation beneficiaries and also provide glimpses of the impact of ABS-CBN Foundation's Yolanda projects nationwide.
G Diaries: Share the Love airs every Sunday, 10:15 a.m., on ABS-CBN. Replays on Metro Channel: November 9, Episode 1 and 2 in Calbiga, Samar with Guest Hosts Matteo Guidicelli, Dominic Ochoa, and Janelle Tee; November 16 for Episode 3 in Paranas, Samar with Guest Hosts Matteo Guidicelli, Dominic Ochoa, and Janelle Tee; November 16 for Episode 4 in Guiuan, Samar with Guest Host Karla Estrada; November 23 for Episode 5 in Concepcion, Iloilo with Guest Host Young JV; and November 23 for Episode 6 in Ormoc, Leyte with Guest Host Bullet Dumas; and November 30 for Episode 7 and 8 in Busuanga with Guest Host Sharlene San Pedro.
Photo by Jonathan Cellona, ABS-CBN News