12 Of Gina Lopez's Most Inspiring Quotes To Remember Her By
She was a woman known for her unyielding determination and strength of conviction. We've seen how these qualities resonate in her action and now her words
Gina Lopez was a fearless woman.
She was brave in actions and words, living all 65 years of her purposeful life on behalf of truth, justice, and integrity despite the challenges that came her way.
Having dedicated her heart and soul to projects that made an impact on the environment, children, and Filipinos' livelihoods on a nationwide scale, Gina has left an indelible mark on her countrymen, one that will remain long after the final farewell has been made.
To shine a light on her legacy, we share 12 of her quotes that show her thoughts on her passions, working as a public servant, creating meaningful change, family, spirituality, and what it meant to truly do something of value for the Filipino people.
On making protecting the environment her life's mission:
"For me, the environment has always been about people. Because there is an intimate relationship between people and the environment. If you really want to help the people, which is my passion, you really can't do it if you're not aware of the impact of the environment on their lives... It's air, water, I mean this is part of life. How can you help people if the air is dirty, the water is dirty, polluted?"
On making her passion sustainable for communities:
"After we determine the scientific landscape, we then focus on a shift based on values. Because without values, you can't do anything. That's my experience in doing development work. If you want to invest so that the community will get better quality of life, just putting in money there won't do it."
On alleviating poverty:
"I have no doubt in my mind that we can get our country out of poverty. No doubt. But the resources of our country must be nourished and protected such that the greater majority benefits. Not exploited to benefit the few... I truly feel that the way for our country is for everyone to work together."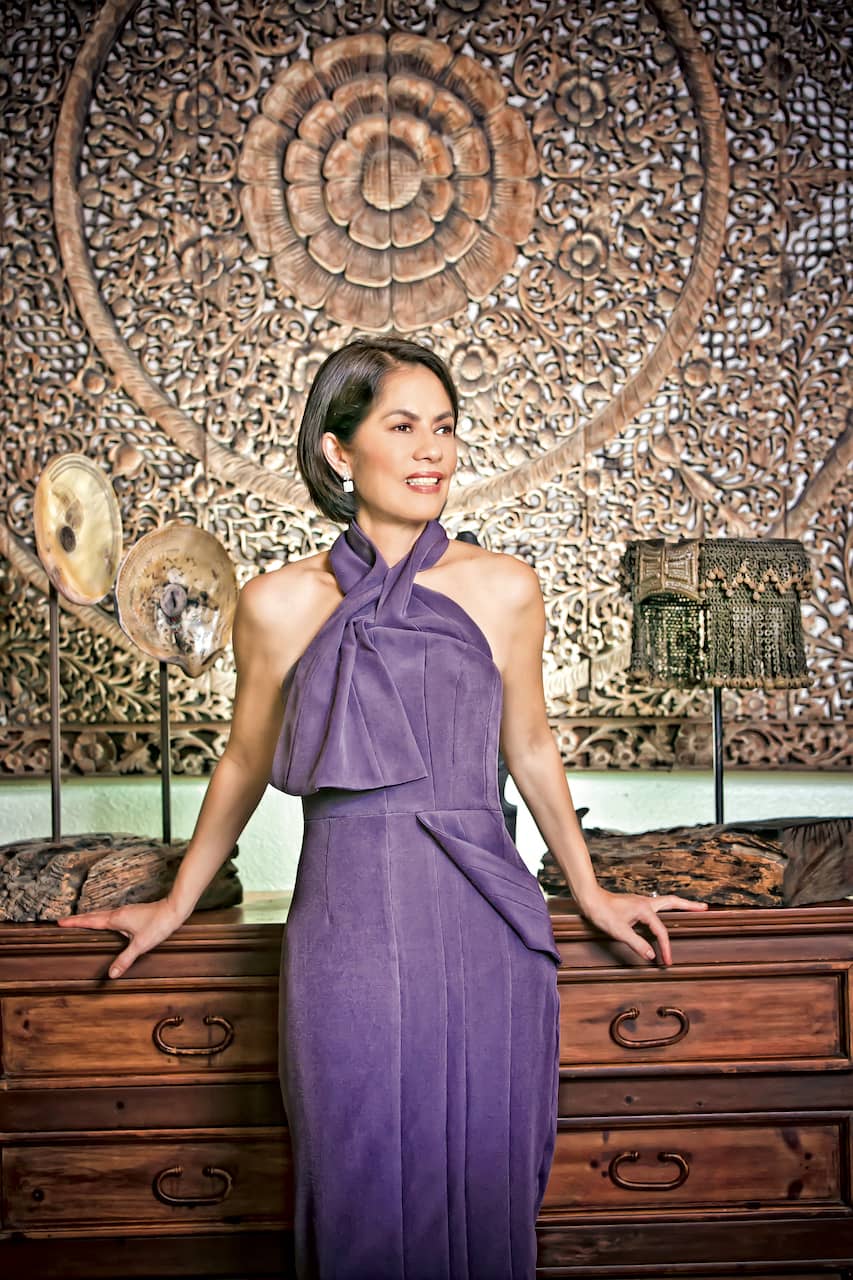 On the beginnings of one of her projects, Bantay Banta:
"I started with children. That was very close to my heart... I was watching a program on TV where a child was beat up by her mother continuously. The neighbors heard her screaming. They didn't do anything about it but they knew it was happening. In the end, this really cute child… died. I was horrified. I said, maybe if there was a number that child could have called, then we could have prevented that death from happening."
On how small things can make a big impact:
"I saw that by cleaning one estero, that life changed. If there's an impact on human life, I get excited, because I feel that that's what we're all about. And that's why I love the environment: because of its massive, direct impact on human life... I think I got that from daddy. I like to do things with impact."

On her relationship:
"We were together for eight years then we split, but were still very good friends... I think that's the way it should be with relationships. People move forward, why do you have to be enemies? Why not be friends? And besides, we have two kids. We're good."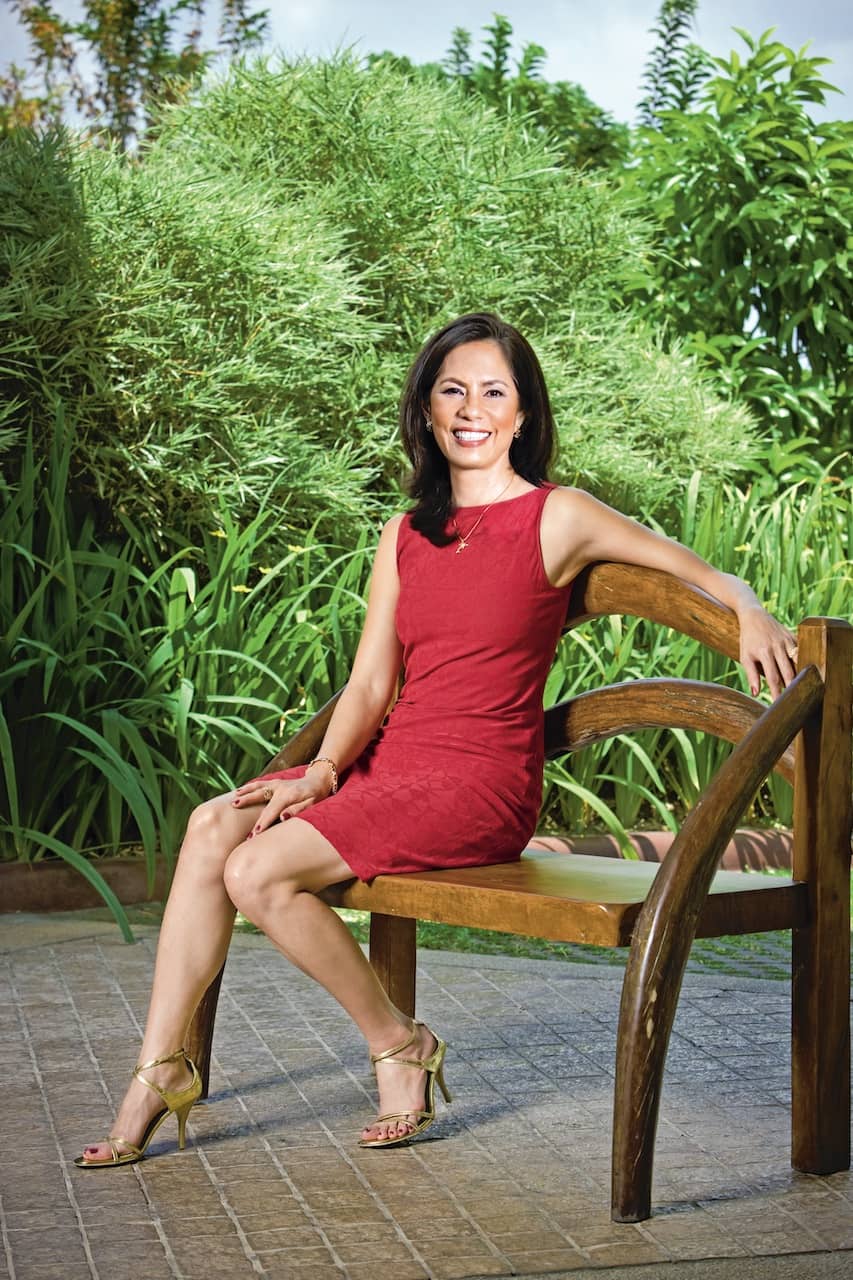 On accepting her position at the Department of Environment and Natural Resources:
"I didn't say yes right away because for me, spirituality is non-negotiable… but during a meditation session, I felt the possibility of my infusing into this heart. Then this whole thing took on a spiritual turn. It wasn't politics for politics, it was the fact that it was a way for me to help and how, if I played the game well, it wod actually be a spiritual journey."
On her family:
"It's been a blessing to be born in a family where people genuinely and sincerely care for each other... I would say I'm blessed."
On having strength as a public servant:
"You inherit an environment which you didn't make, and you're even handicapped at changing it because of all the rules and regulations... And then you go on field and you find out that people are suffering—that's very hard for my heart, when people suffer and especially when people suffer because my people have been corrupt. It's really hard for me. And so the challenge there is for me to keep my cool, and that entails some spiritual muscle. You have to be strong."
On having hope for the Philippines' future:
"If we in this country dream and hope the common good and commitment to integrity, I have no doubt in my heart and in my mind that our country will see the light of day."
On her vision for an environmentally sound nation:
"I would like to have a country where our natural resources are conserved. I want to see mangroves everywhere so that we are protected from climate change. I want to see bamboo everywhere because we can (profit from that)... I envision a country without poverty. Our people would have enough food to put on the table, enough money to send their kids to school. We can make it happen, and I feel that the way to do it is by creating models on the ground to show that it can be done."
On injecting spirituality in her work:
"What I know is that when you want something really well, my experience in life is that God sends people there."
Photography by Philip Sison
Quotes extracted from stories written by Yvette Tan and Katrina Stuart first published in Metro Society's December 2016-January 2017 issue.