Icons Of Christmas: Nedy Tantoco Of Rustan's Elevates The Holiday Season To A Visual Spectacle
Along with the ubiquitous Jose Mari Chan, Rustan's Chairman and CEO Zenaida "Nedy" Tantoco has become emblematic of our Christmas season
Standing beside
Jose Mari Chan
one November event, I joked and told him he should just don a red and white outfit come Christmas time, as his omnipresence made him the closest thing the Philippines has to a homegrown Santa Claus. But in fact, Jose Mari and his songs are not the only perennial Christmas emblems we enjoy. Without intending to be,
Zenaida "Nedy" Tantoco
and her surge of appearances come the holiday season also counts as a marker that the Yuletide period has truly arrived.
To be fair to Mrs. Tantoco, she is with us all year round, gracing not only the Rustan's and SSI (Stores Specialists, Inc.) pocket events, but also spearheading the events of noted associations, foundations and causes she's connected with. But for obvious reasons, the frequencies of her presence at events rise exponentially when the months of October, November, and December come around. And by default, she's become a barometer of our holiday season here in Manila.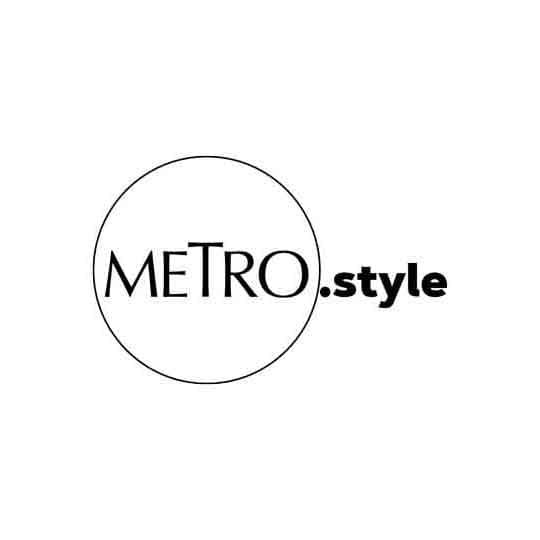 The Tantoco Family (from left): Specialty Food Retailers, Inc. Business Development Head MJ Tantoco; Chris Tantoco; Rustan's Administration Manager Paolo Tantoco; Rustan's Member of the Board Maritess Tantoco-Enriquez; Rustan's Chairman and CEO Nedy Tantoco; SSI Group, Inc. President Anton Huang; Rustan's President Donnie Tantoco; Rustan's Marketing Specialists, Inc. General Manager Catherine Huang; and Rustan's Head of Marketing and Communications Dina Tantoco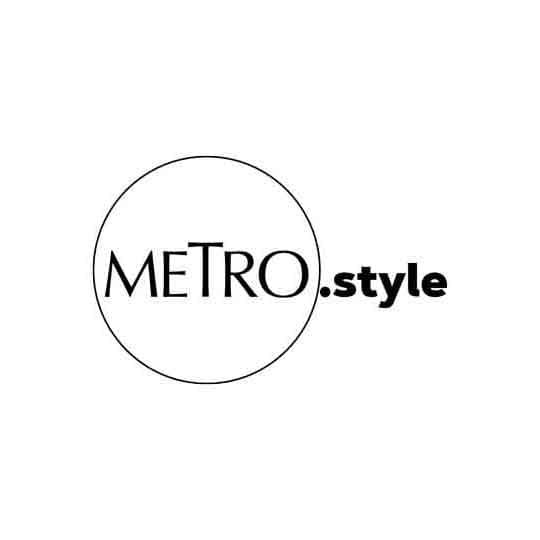 Rustan's kicked off its sweetest Christmas yet with the unveiling of its iconic windows last October
Last October, she was the magisterial presence when Rustan's had their "The Sweetest Christmas" event, unveiling the wonderful and breathtaking store windows that has become a tradition for the retail institution during this time of the year. If you're looking for our own version of Harrods, Galleries Lafayette, or Saks Fifth Avenue, Rustan's would be it
—
and kudos to the visual merchandising team for coming up with a truly great visual spectacle this year.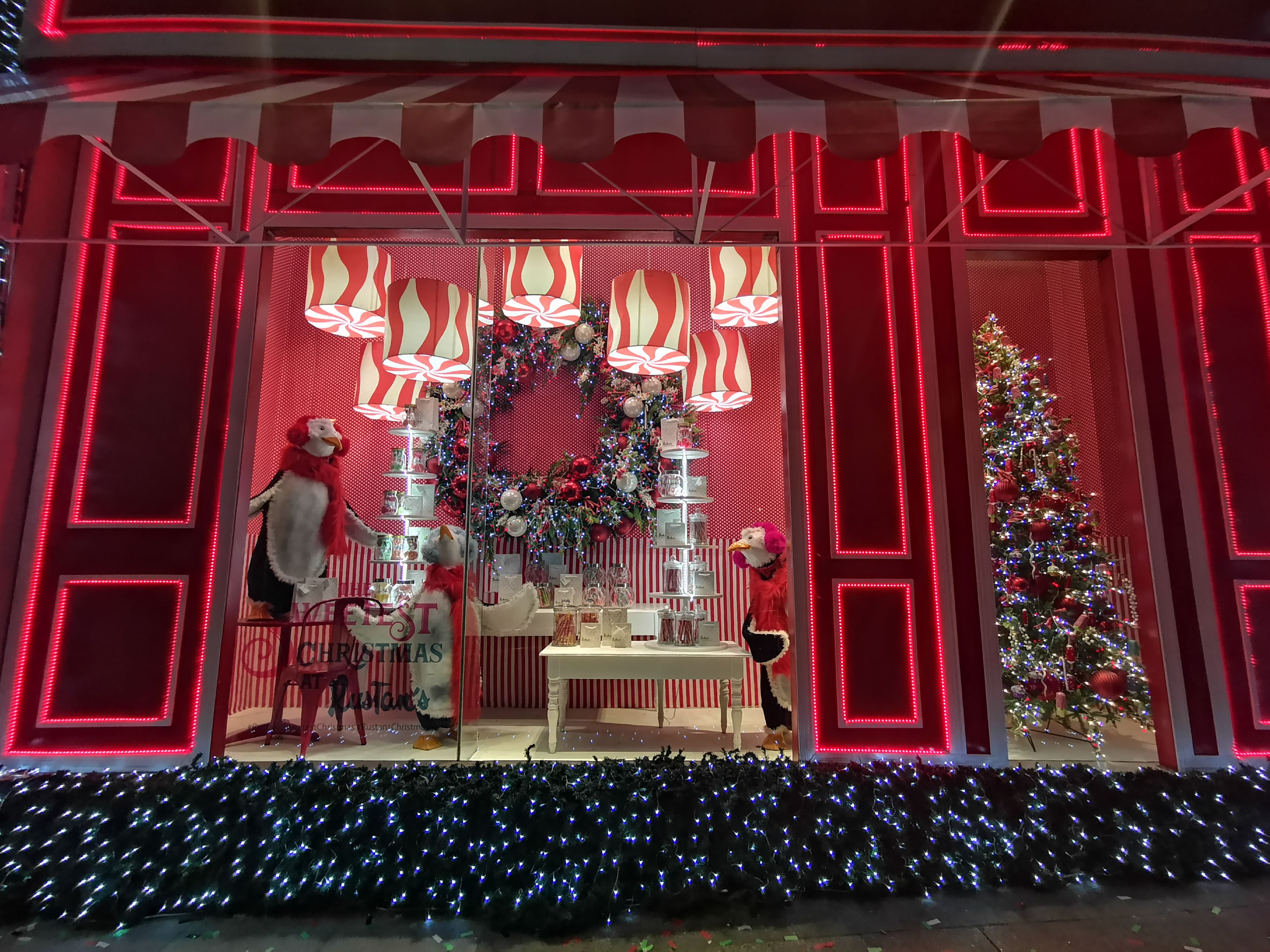 At the Rustan's for the Arts "Offerings" collaboration with artist Anita Magsaysay-Ho, Nedy was present to welcome the Magsaysay-Ho daughters who graced in the occasion in honor of their mother.
By her own admission, Nedy has this same Rustan's visual merchandising team handle the Christmas décor and setup at her home. She offers broad strokes and approves, then leaves it to them to execute, surprise her, and go beyond what they came up with the previous year. Covered and featured yearly by dailies, glossies and lifestyle shows, her Christmas home decorations are a warm sight to behold.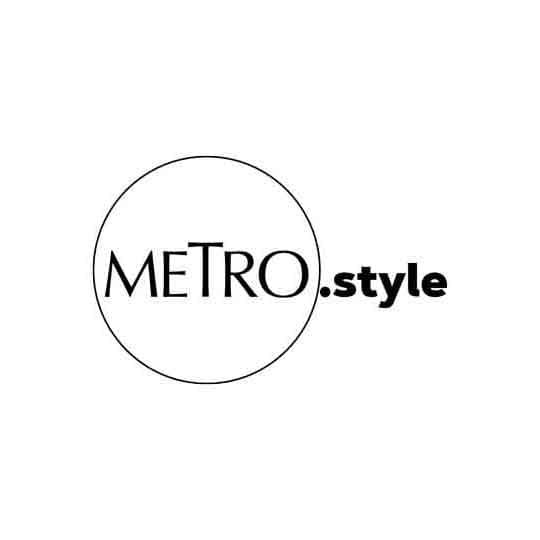 Nedy Tantoco with Dina Tantoco at the launch of "Offerings," in collaboration with artist Anita Magsaysay-Ho,in Rustan's Makati | Photo by Philip Cu-Unjieng
Ultimately though, Christmas is about family, and as per tradition, Christmas Eve is "reserved" as the occasion when the extended clan joins patriarch Bienvenido "Benny" Tantoco at his residence. It's there where they have their Christmas Eve dinner and open Christmas gifts, with 98-year-old "Lolo Benny" playing congenial host.
While I will never suggest to Mrs. Nedy Tantoco that she dress up exclusively in red and white come Christmastime, it's evident that she would have somebody for that. When asked what her most memorable Christmas would be, she remembered the one when son Anton Huang dressed up as Santa and ended up dispensing the gifts. Nowadays, Anton presides over the Tantoco tombola that's played within the family as part of their Christmas festivities.
The special quality that Christmas has here in Metro Manila owes a lot to particular individuals, and Nedy Tantoco is one of the most important of these personages.
Scroll through the gallery below to see scenes from the Rustan's "The Sweetest Christmas" event: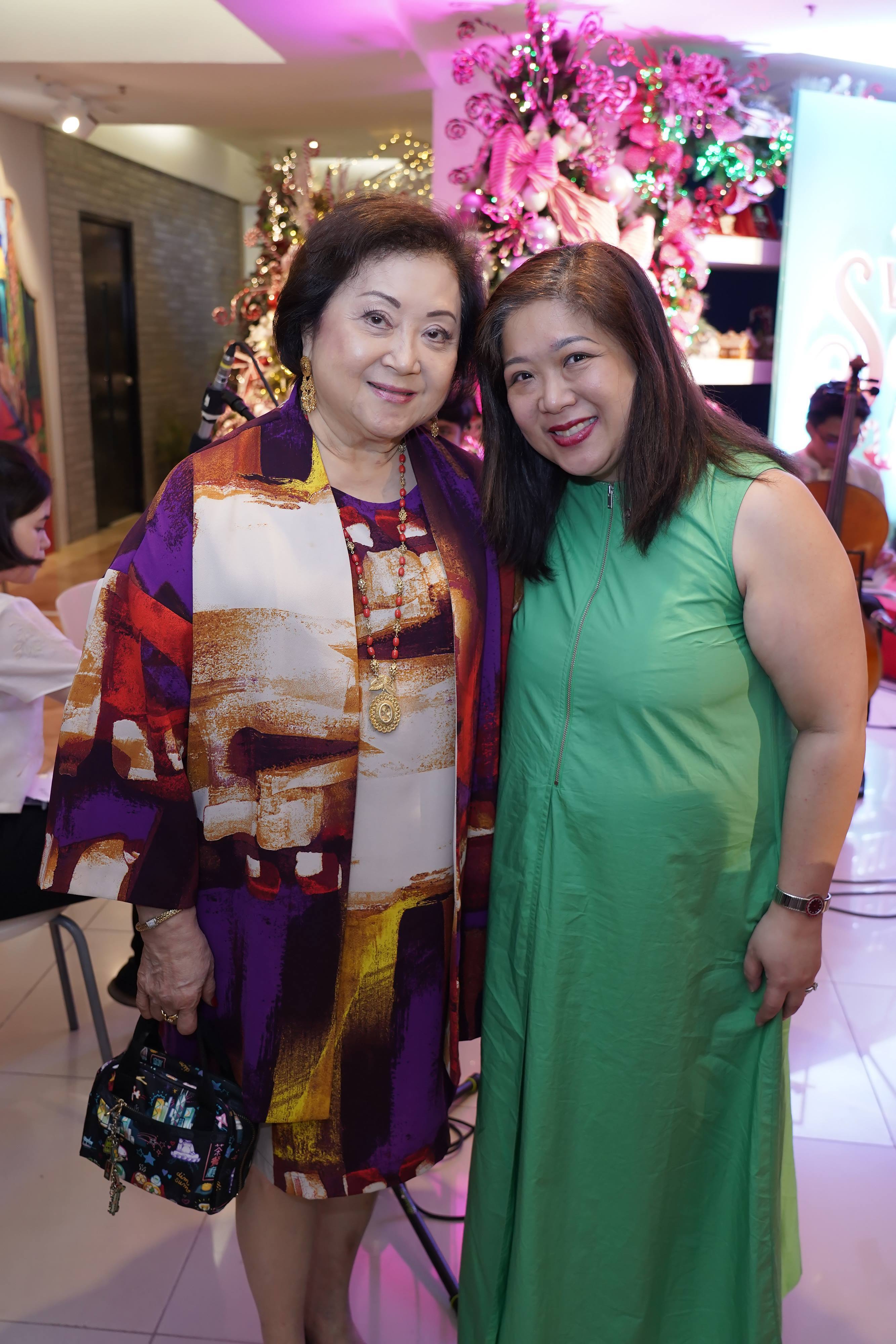 Photos courtesy of Visions & Expressions