EXCLUSIVE: Filipino Top Models Jasmine Maierhofer And Jodilly Pendre On Their Careers, Dreams, And New Normal
See how these two beauties coped with life under quarantine, plus all they've been up to and what they hope to do, soon!
What do you do when the industry you're a part of has come to a screeching halt with no certainty of a resurgence any time soon?
Well, you could mope and feel sorry for yourself, and blame the pandemic for all your woes. Or, you could dust the dirt off your knees and scan the landscape, seeking creative ways to move forward even when all signs point to stop.
For long-time Filipino models and Metro Chats guests Jasmine Maierhofer and Jodilly Pendre, two women whose professional success and security depend heavily on live events and physical gatherings, it didn't take long for them to figure out that being part of the fashion industry at this point in time isn't the most ideal thing.
They lost opportunities and their plans were derailed, not to mention the anxiety that came with a total career standstill.
With 11 months of lockdown behind them, Metro Chats guests Jasmine Maierhofer and Jodilly Pendre have picked themselves up; like the clothes they wear and the fashion community that they work with, they handled their situations with grace and creativity, eventually figuring out what steps to take to pull themselves out of this rut.
Last year, Jasmine Maierhofer was awarded top honor by Asia Model Awards in its 15th edition; she's also a bride-to-be who's been engaged to Angelo Patrimonio since 2019. Meanwhile, Jodilly Pendre is best known as a finalist in the second season of Asia's Next Top Model; she's currently based in Melbourne, Australia.
Metro Chats guests Jasmine Maierhofer and Jodilly Pendre talk about their years so far and what they hope to do in the next months in an exclusive interview on Kumu's FYE Channel.
Check out the highlights of our conversation with them in the gallery below!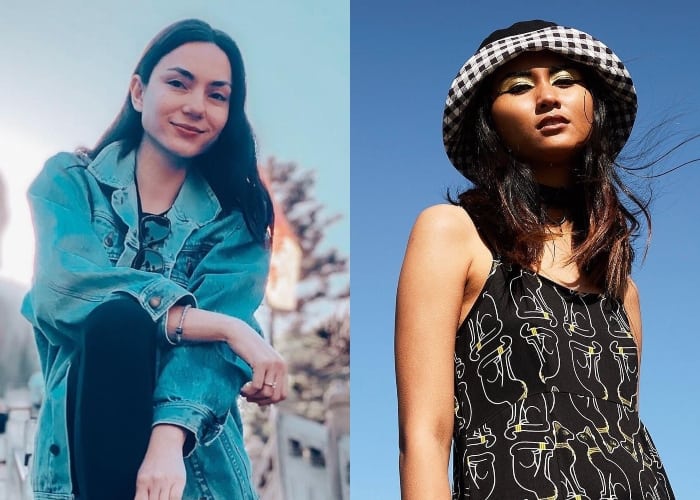 Jasmine Maierhofer and Jodilly Pendre on Metro Chats
Jasmine Maierhofer and Jodilly Pendre on Metro Chats
Lead photos from @jodilly @jasmaierhofer