Say Hello To Scott Knoa, Kryz Uy And Slater Young's First Child
This little burrito was born on June 2, and he's since made this mom and dad the happiest parents there ever were!
There's just so much to love about Kryz Uy's baby boy Scott Knoa, her first child with her husband of one year and two months, Slater Young. Those cheeks! And those itsy bitsy fingers, toes, arms, and legs!
Scott's surprise hello to the world came just yesterday when first-time mama Kryz took to Instagram to introduce him, detailing that he was born almost a week ago on June 2—and weighed almost eight pounds, at that!
Kryz promised to talk more about her motherhood journey and her delivery after she gets enough much-needed rest (and enjoy the first week of bonding time this little man). However, she did mention that Scott was born via a normal delivery, an experience made less painful by an epidural shot.
Slater, who can now look forward to enjoying his life's first-ever Father's Day, shared another photo of Scott snoozing soundly in his little baby carrier.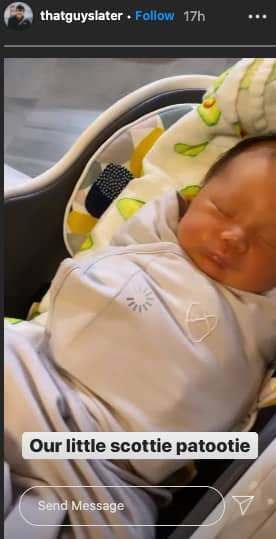 Anyone who's followed Kryz and Slater know that these two have been #CoupleGoals since the very start and will definitely transition to #ParentGoals without a hitch.
Based in Cebu, Kryz and Slater hit their pre-baby milestones perfectly: they tied the knot in April 2019, constructed, designed, and moved into their new home (that they nicknamed the SKYPod) in time for the start of married life, prepared a beautiful nursery for their first baby, and then of course, had Scott himself!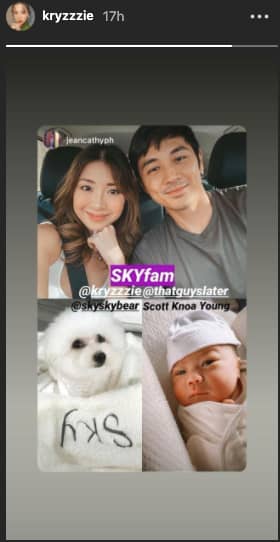 We're definitely looking forward to Scott being a part of the SKYfam's Insta-worthy photos and adventures, and while he's little and still letting his parents dress him, his matching OOTDs with mom and dad, too!
Speaking of OOTDs, we're still fawning over some of Kryz's prettiest maternity looks (and there were many!). You don't have to be expecting to appreciate them, either; Kryz's girly taste and signature comfy chic style are sure to appeal to fashionistas of every kind, and to celebrate this brand new chapter of her life, we're putting together a gallery of some of our favorite pregnancy-friendly outfits of hers!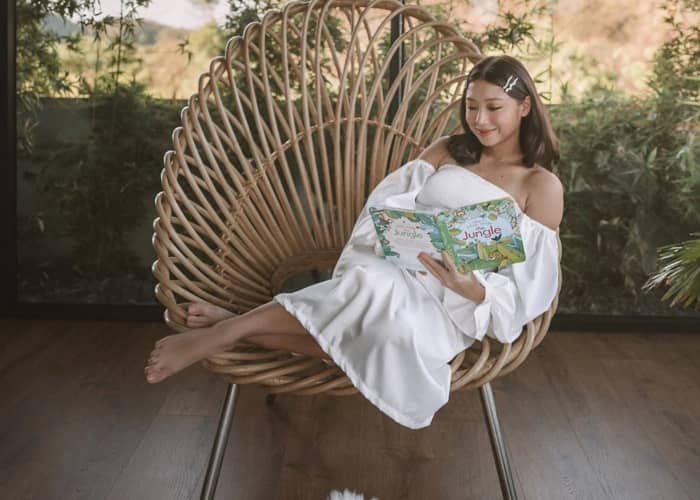 Kryz's Maternity Looks
Kryz's Maternity Looks
The following celebrities and influencers also gave birth this year: Anne Curtis Smith-Heussaff to Dahlia Amélie, Solenn Heussaff-Bolzico to Thylane Katana, Martine Cajucom-Ho to Penelope Martine, Cristalle Belo-Pitt to Siena Victoria, and Tricia Gosingtian to Leandro.
Photos from @kryzzzie