Martin Concio On Kobe Bryant's Legacy And The Basketball Icon's Everlasting Gift To All Filipinos
"There will never be another Kobe Bean Bryant. And yet, in another sense, there will always be Kobes around us and within us," he says
Kobe Bryant and his daughter Gianna were buried in the Pacific View Memorial Park and Mortuary on February 7 down in Southern California, not far from the Pacific Ocean and a church that Kobe frequented.
Later this month, on February 24 (a number special to him because that's one of his jersey numbers), a special memorial service and tribute will be held for the basketball icon at the Staples Center so that their fans, friends, and family can collectively send them off on the wings of a million and one final farewells, thank yous, and I love yous.
It will be almost a month since the Lakers legend and his 13-year-old daughter passed away, and while others are well on their way to healing from the tragic loss, those who saw Kobe as much more than an athlete continue to sift through their memories of the man and find comfort in the legacy he left behind.
It's safe to say that Filipinos will forever hold up a torch for Kobe; many of them will see their lives mirrored in his own that was defined by moments of solid determination, fierce concentration, breaking the mold, and going above and beyond expectations.
Martin Concio, in particular, holds a specially carved out spot in his heart for the Lakers legend; to him, Kobe was a role model, a father figure, a man he aspired to be. His strength on the court and as a man were qualities he so wished to have, and although the pair never met (a 2009 game between the LA Lakers and Miami Heat being the closest Martin has gotten to the Black Mamba), Kobe's long-lasting influence on his values and perspectives is enough to show that even from miles away, Kobe could touch lives, and even change them forever.
Below, Martin talks about what Kobe meant to him and the ways in which he'll honor him: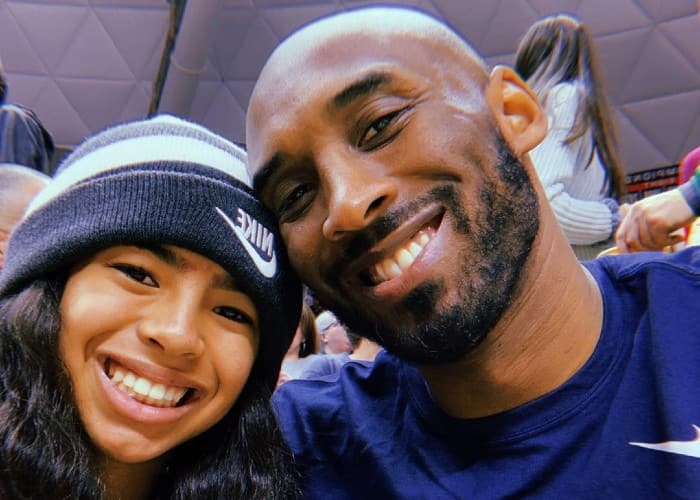 Martin Concio on Kobe Bryant
Martin Concio on Kobe Bryant
As a parting question, we also asked Martin if he thinks that this generation will see the likes of another Kobe Bryant, someone who clearly left an inimitable legacy behind.
With heartfelt words, Martin says, "Kobe Bean Bryant passed away on the 26th of January 2020. And yet in some respects, he is still here. He is the young boy in tsinelas playing basketball on the neighborhood court way past dinnertime, giving his mother headaches as he ignores her pleas to come home. He is the cashier working the first shift at your local coffee shop, getting up from bed at four in the morning, attacking each day with fervor. He is the lolo magtataho who plies his trade on the streets of Manila, bearing all of the aches and pains that come with carrying everything on his back the livelong day, still striving to provide for himself and the family that he so dearly loves."
"There will never be another Kobe Bean Bryant. And yet, in another sense, there will always be Kobes around us and within us. He is in the one who commits. The one who is determined. The one who works hard. And so although he may be gone, for as long as we remain inspired, he will forever still be here," he concludes.
Photos from @vanessabryant @kobebryant