Metro In Love: Love Wins Always And Forever For "His And His" Couple Eldzs Mejia & Fold Canela
For Pride Month, we celebrate the love story of this fashion-forward couple
For many, getting married is a dream. The husband would spend weeks or even months preparing for the perfect opportunity to pop the question; the bride would prepare for months, poring through magazines and photos for inspiration to make their wedding day the best it can be.
But for some, getting married is a hope, a wish, a crusade. Because in this day and age, despite the growing number of countries legalizing and recognizing same-sex marriage, Philippines has yet to give to LGBTQ+ couples this basic human and civil right that they deserve.
Creative director/fashion stylist Eldzs Mejia and fashion filmmaker Fold Canela, a gay couple of more than nine years, share the plight of many LGBTQ+ couples fighting for their right to get recognized and married in our country. And this Pride Month, we celebrate their colorful love story, which is one of many—one that starts and persists just like any heterosexual love story, but shows the lengths love can go through when you're faced with a society that doesn't accept, but only barely tolerates, homosexuality.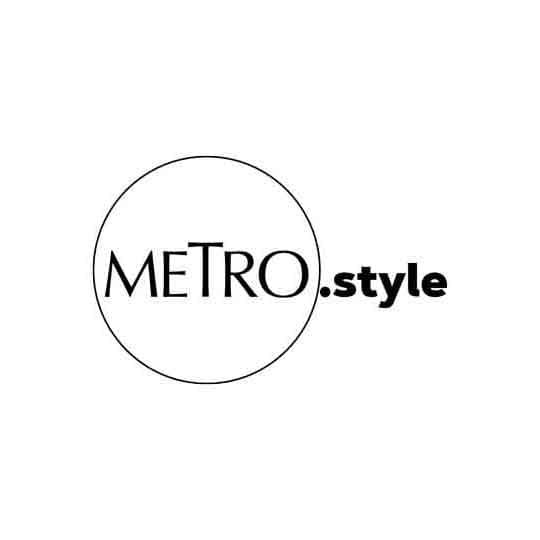 Long-time couple Eldzs Mejia and Fold Canela | Photo from @thekabog
Growing up and coming into terms with their sexuality
Eldzs and Fold both grew up in religious and conservative families. And although both their families knew they weren't much like other boys, there really wasn't any "coming out" moment for them. They grew up with the typical Filipino mentality where, as Fold describes it, "As long as 'di siya napag-uusapan, walang problema."
"Hindi ko naman bine-blame 'yung parents ko kasi I know with the society, sila rin na-feed na being in the 3rd sex is bad," shares Eldzs. "Siyempre inaasar rin ako ng mga kaklase ko, so nagkaro'n ng feeling na mali 'yung pagiging gay."
Looking back, both Fold and Eldzs felt that coming into terms with themselves and their sexuality was an ongoing struggle, and not a singular moment of eureka. "Ever since I was a kid, nafi-feel mo siya, eh. 'Di siya 'yung parang nagising ka na lang one day na 'Ay bakla ako.' Mafi-feel mo siya gradually as you grow up, you start to question bakit 'di ko gusto 'yung ganito, bakit ganito ako mag-isip," Fold says.
And for Eldzs, it was about slowly accepting who he was and who he wants to be. "It's more of the struggle that 'di ako fully ako when I was younger, na mas sana naging flamboyant pa 'ko, na sana I wasn't trying to butch up and be more masculine para lang ma-please 'yung society."
Luckily for both Fold and Eldzs, things became much clearer when they went to college. Both went to the University of the Philippines, where Eldzs says he felt he became more himself. It was where people from all walks of life came together, and being an LGBTQ+ member was not something you'll be judged for.
When love came their way
Since they both attended UP, Eldzs and Fold shared a lot of common friends. But even when they started working in the fashion industry, their names and faces were just one of the many that you meet everyday—until their paths crossed once again because of a random K-Pop cover group invitation by menswear designer Ziggy Savella.
"Parang never kaming nagkaroon ng connection [ni Fold] in a romantic way. Parang wala kaming attraction in that sense. 'Yung tipong nakakalimutan ko kung sino siya, parang what's-his-face siya sa'kin. I even call him 'sis' or 'mars' sa mga comments sa Facebook," Eldzs laughs. But because of their K-Pop group, which gathered them regularly for dance rehearsals and events, their relationship eventually changed.
Eldzs reveals he developed a crush on Fold, recalling his very first impressions of him: "Kung um-outfit siya very hipster, medyo pa-English ganyan, cutie, tapos tahimik. Geeky na geeky, nerdy, nakasalamin pa siya. Complete opposite ko siya, and parang 'yun 'yung nag-keep ng interest sa'kin sa kanya… Pero 'di ko naman kina-career or sineseryoso kasi I felt 'di naman niya ako type kasi I'm loud, sobrang effem [effeminate]."
So they continued texting, with the usual harmless messages of "kumain ka na ba?" This was the advent of Twitter, when everyone tweeted everything they were doing and feeling.
"He's very cryptic, 'yun 'yung nakakatawa with how we started," Eldzs recalls their Twitter love story. "Ma-tweet kasi akong tao tapos nagtwi-tweet ako ng everything that was happening. Hanggang eventually, napansin ko na medyo kasabay lagi ng tweet ko 'yung mga tweets niya. Tipong I'll tweet, 'I'm so tired,' tapos biglang may tweet na siya na 'Rest up, take care' pero wala siyang tina-tag. Naloloka ako! Ako ba 'yung kinakausap niya?! Pero ayoko namang mag-assume kasi assumera naman ako masyado!"
There was definitely something going on, but Eldzs was not quite sure of it. So he approached their common friend, Rey Ilagan, and created the perfect plan: He would send a bouquet of flowers to Fold, who was then teaching at SoFA Design Institute. With the bouquet was a card that read: "Text me when you receive this," but did not contain the name of the sender. Eldzs explained their brilliant plan: "Walang name para lang sigurista ako na 'pag ako 'yung tinext niya, eh di ako 'yung in-assume niya na nagpadala. Eh di may same attraction. Kung hindi niya ako tinext, eh di 'di ako mapapahiya. Heartbroken, pero okay lang!"
When Fold texted him, "May pinadala ka ba?," it was a defining moment that confirmed their mutual attraction for each other. It became a running joke in Eldzs' circle of friends, and they would tell him, "Oh, Eldzs, kamusta ka? Baka gusto mo naman akong padalhan ng bouquet?!"
A few weeks after that, it was Fold's turn to make his move. It was a week before Eldzs' birthday, and while they were dining out, Fold gave him a card that read, "Will you be my boyfriend?" That was April 11, 2011. And more than nine years after, the two are still together, stronger than ever.
Working, living, and loving together
One of the reasons why they've maintained their relationship for such a long time is the passion they share. Both are creative individuals, who have an eye for aesthetically pleasing and visually appealing outputs.
Fold and Eldzs work and live together, which means they are typically with each other 24/7. While that poses a problem in a relationship, in which personal space becomes an issue, this couple has found ways to make their setup work. They know it's best for them to establish a balance between their personal and professional lives, and really put a demarcation line between the two, so they can both grow individually. But when there's an opportunity to collaborate on a project, you can trust they'll make a fantastic creative duo, because they're honest with and very supportive of each other.
Eldzs explains, "Minsan nahihirapan kami na baka personal ba masyado, na magbibigay kami ng comment sa isa't-isa. Pero nahanap na rin namin 'yung way to balance it and respect the fact that we're looking out for each other. His opinions matter the most to me, and sa work naman niya, nafi-feel ko rin na my opinions are valid."
"We both entered this relationship na parang bata pa kami. I think nag-mature kami with this. Initially, you would think, you enter the relationship, you're just testing the waters. Then suddenly you realize, one year na pala, five years na pala, seven years na pala. You grow together," Fold adds.
In all those nine years they have been together, they may have had countless of bickering and fights, but Fold and Eldzs are proud to share that they've never had a huge falling out.
That fact is amazing, but Fold points out there's really no "secret" to maintaining any relationship; this is what he believes in: "As a couple, you have to have your own rules. What works for one doesn't work for all. Walang foolproof advice na this is what you need to do to maintain your relationship." But he underlines the importance of constant understanding, especially with couples like them who spend a lot of time together. "Kailangan lang naiintindihan niyo 'yung isa't-isa. Your partner doesn't have to say the things outright; learn to read. I-anticipate mo 'yung kung ano 'yung pangangailangan niya."
And even though Fold may not be the most vocal when it comes to expressing his emotions for Eldzs, Eldzs says that Fold more than makes up for it in actions. That's why when asked what the sweetest thing Fold has ever done for him, Eldzs doesn't hesitate to say that every day with Fold is the sweetest moment for him. "Ibibigay niya lahat ng puwede niyang ibigay to make sure na comfortable ako. Kunwari sa upuan lang, okay lang na siya 'yung mas 'di comfortable 'yung upuan, basta comfortable ako."
Indeed, it's the simplest of things that are done consistently that make the most impact, and make the foundation of the relationship even more solid.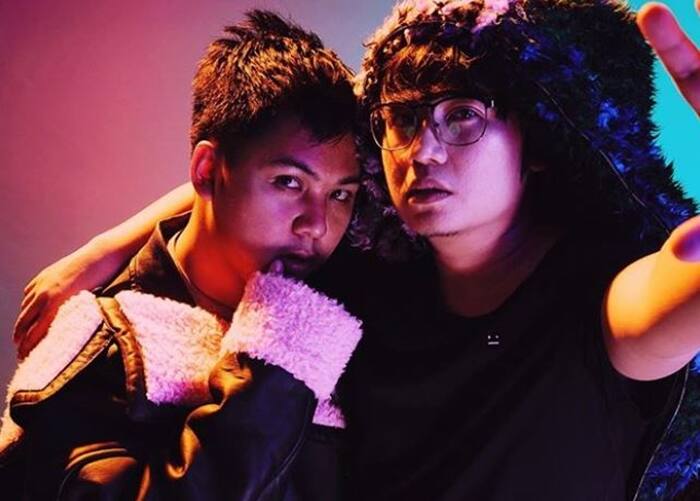 Love Wins With Eldzs & Fold
Love Wins With Eldzs & Fold
What and how much they mean to each other
For Fold, spending almost a decade with Eldzs has been a huge help in truly knowing himself and becoming a better person. He shares, "Isang bagay na na-appreciate ko is 'yung tinanggal niya 'ko sa comfort zone ko. The moment na naging kami, in less than a year, we started living together, nawala ako sa habits ko, my routine—but I feel like I needed that change in order to grow and mature to find who I will be in this world. 'Yung support na nakukuha namin sa isa't-isa—not just our personal lives, but professional lives—is what I appreciate most."
Eldzs, on the other hand, became emotional, unable to fight back the tears as he expresses his love for his partner. "When I met Fold, 'di pa ako buong-buong person. Marami pa 'kong gulo in my life. Pero na-feel ko na with him, I became better… Parang clichéd, pero he really completes me. He's just really very supportive. I don't even think na I'll achieve the things na na-achieve ko, or have the things that I have, or experience the things that I've experienced without him in my life."
On the subject of marriage
In recent years, more and more Filipino LGBTQ+ couples are flying to other countries to get married. It's inspiring to see them pursue this dream after hundreds of years of oppression and the topic being considered taboo.
But despite the many strides in LGBTQ+ rights in the world, the Philippines continues to lag behind. Yes, there may be more appropriate representation of the LGBTQ+ community in the media now, there may be bigger Pride parades and advocacies than ever, but on the constitutional level, homosexual couples like Fold and Eldzs still don't enjoy the same rights that heterosexual couples do in the country. Even basic human rights such as their public toilet privileges continue to be a subject of debate and harassment.
Fold and Eldzs are 100 percent sure that they want to be each other's future. But when asked whether marriage is in their immediate plans, Fold is quick to respond, "Wala pang sense sa'kin to get married kasi it's not recognized here in the Philippines. It's nowhere in the horizon, kaya wala pa rin namang point to plan it out."
"It's a dream, siyempre. Ako idealistic ako, gusto ko big wedding, dream wedding—pero before that, I'd rather fight for equality and rights ng LGBT to have the same recognition dito sa Philippines kaysa gumastos ako sa pagpapakasal tapos 'di naman siya recognized," Eldzs adds. This realization hit them when Fold was hospitalized and needed surgery, but Eldzs was not recognized as his legal partner.
"Technically, in the eyes of the Republic of the Philippines, I'm just his friend. Du'n nag-hit sa'kin 'yung reality. Of course I want to be married to Fold, pero it doesn't have to be marriage or wedding nga eh, ma-recognize lang and have the same rights as a married couple. Hanggang sa dulo, tumanda kami pero wala kaming rights if ever. Lahat ng ari-arian namin, 'pag may nangyari sa'min, walang pupuntahan. 'Yan yung reality as a gay couple here in the Philippines," Eldzs laments.
So instead of planning out for what's impossible today, Eldzs and Fold say that they will continue to fight the bigger fight for LGBTQ+ rights, not just for them, but for all the couples who wish to be acknowledged and be given the rights that they deserve as citizens of the Philippines. That's their "I do" for now, symbolizing their commitment to fighting for a better tomorrow.