These Are The Speakers You're Going To Be Learning From At Metro Mom Con 2021
Get to know them better here
There's no arguing about it. Of the billions of people in the world, moms are some of the most hardworking, patient, and solid multi-taskers that ever lived. And with the new normal brought on by the pandemic, their responsibilities have more than tripled in the last year.
To thank moms, give them a much-deserved break, and to help them retain a sense of balance and fulfillment in their lives despite the many current challenges they face, Metro is happy to invite them to this post-Mother's Day virtual event, the first-ever Metro Mom Con!
The online event is a six-part workshop that touches on everything the Metro mom loves and does; there are segments dedicated to cooking and food, entrepreneurship, beauty, family life and mental health, and even love and sex in the time of COVID and working from home.
To make each workshop all the more exciting and meaningful, Metro Mom Con invited six main speakers to lead the day's activities, all of whom are experts in their fields:
Dr. Lia Bernardo, The Happiness Doctor and Training and Behavioral Specialist, will lead the discussion on mental health and staying happy these days. Chef Him Uy De Baron will be talking about all things food and kitchen with a Shibuya Hotspot Cooking Workshop. Happy Ongpauco-Tiu will share tips about setting up for special family occasions. Dr. Rica Cruz will answer all your burning questions about intimacy with your partner, while celeb favorites hairstylist Lourd Ramos and makeup artist Albert Kurniawan will make sure that moms get their beauty needs met, alongside Drs. Risa Caldoza de Leon and Cecilia Catapang.
Metro editor-in-chief Geolette Esguerra will host the segment with Dr. Lia Bernardo; they will be joined by celebrity moms Jodi Sta. Maria, Bianca Gonzalez-Intal, Andi Manzano, Mikaela Lagdameo-Martinez, and Sofia Andres. Geolette will also host the workshop with Happy. Host Lexi Schulze will join Chef Him Uy de Baron for the cooking workshop. Janeena Chan will take on the hosting duties for the beauty workshop with Lourd Ramos, Albert Kurniawan, and Drs. Risa Caldoza de Leon and Cecilia Catapang. Host Dela Mar Arias will chat with sex and relationship therapist Rica Cruz and the participants.
Get to know these speakers better in the gallery below!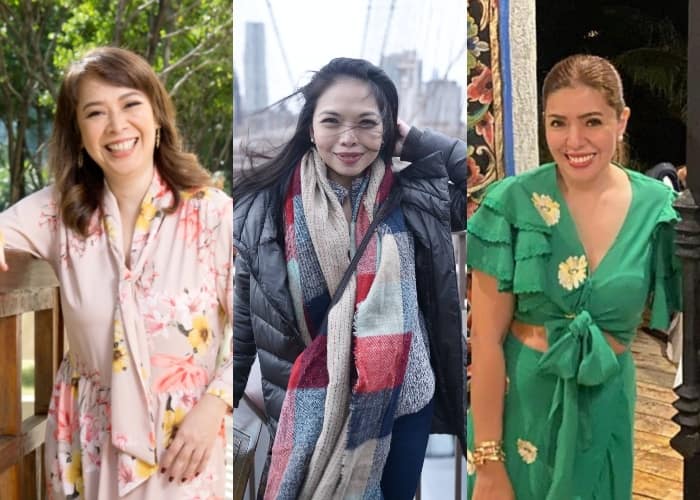 The Guest Speakers at Metro Mom Con 2021
The Guest Speakers at Metro Mom Con 2021
Lead photos from @happyongpauco_tiu @abtkurniawan @_ricacruz on Instagram / Photos of Him Uy De Baron and Lourd Ryan Ramos on Facebook / Dr. Lia Bernardo's photo by Ronan Capili