Stylish Partnerships: 8 Local Fashion Designers And Their Muses
In this Metro Society exclusive, skilled designers and their muses make for a fashion tour-de-force
In fashion, just as it is anywhere, identity is important. And in an increasingly crowded industry, fashion designers that remain relevant and successful are the ones who pour their heart into their work and strike a chord, season after season. After all, at its core, fashion is about making an impression and to be successful, one learns how to make a lasting one. But just how do they do it?
As seasons change and trends fade, designers are tasked to keep inspired. In creating one collection after the other, these creative minds are often influenced by a variety of things—a particular destination, an iconic film, an enthralling piece of art, or even an entire generation. These inspirations come and go, yet one thing remains constant: their muses.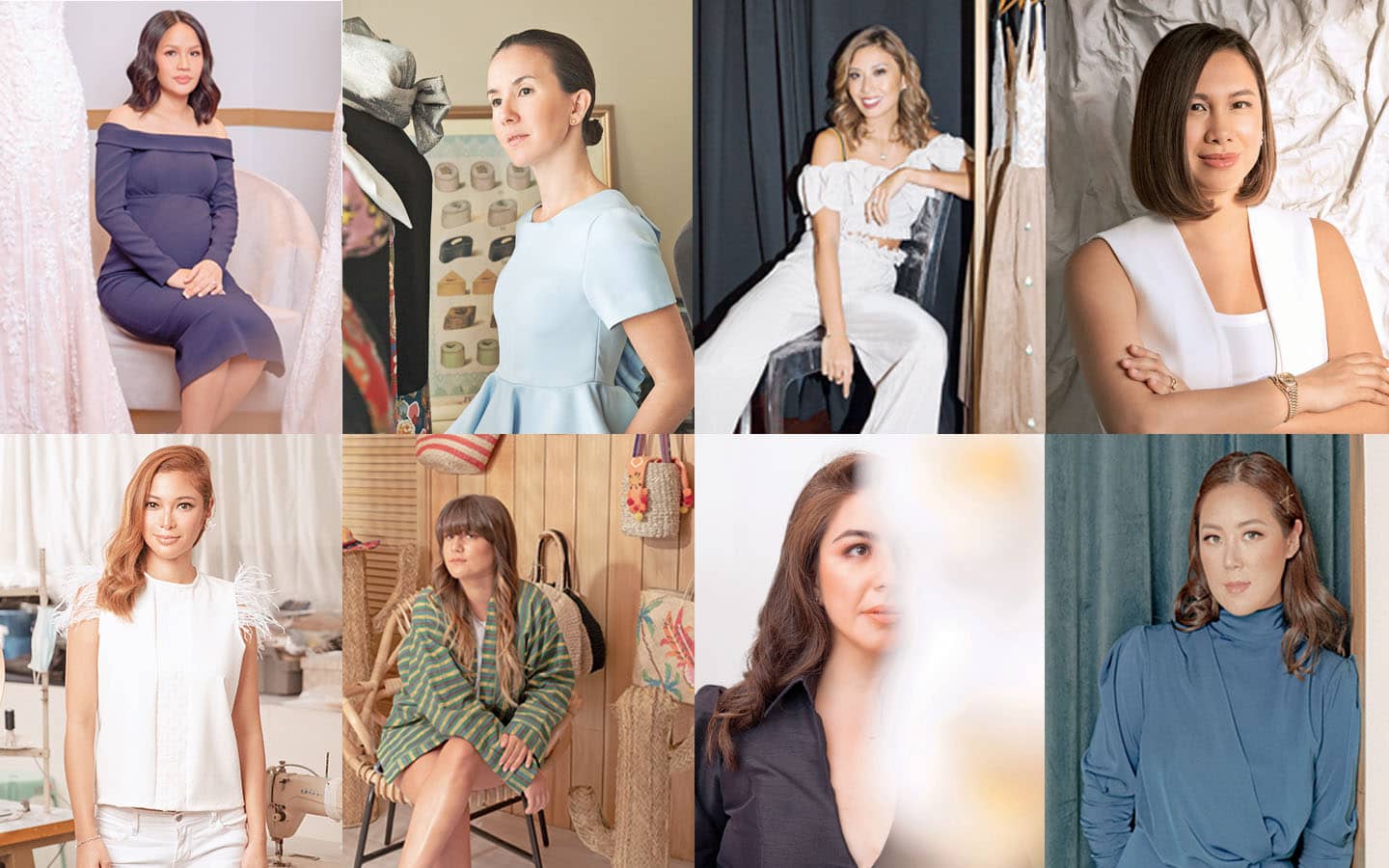 Top, from left: Hannah Kong, Sofie Borromeo, Rosanna Ocampo, Maureen Disini. Bottom, from left: Sari Lazaro, Paloma Urquijo-Zobel, Vania Romoff, and Patty Ang | Photos courtesy of Metro Society
Throughout history, iconic designers have always looked towards particular women who stand out from the rest and help spark their creativity. Some of the most notable designer/muse duos of all time include Hubert de Givenchy and Audrey Hepburn, Yves Saint Laurent and Betty Catroux, and Karl Lagerfeld and Ines de la Fressange. Looking back, it is evident that a true "fashion muse" is so much more than a beautiful woman. Yes, she is inherently stylish, but beyond that, she is a true force to be reckoned with, inspiring in all the hats she wears and anywhere that she may go.
For this special fashion feature, Metro Society steps into the creative spaces of eight prolific, talented female fashion designers. Learn about their journey and evolution as artists, and take a peek at their upcoming collections and exquisite, one-of-a-kind creations as they play dress up with their equally talented muses.
Read their stories below:
Here's What Fashion Muse Cristalle Belo Loves About Designer Hannah Kong
Magazine Editor-Turned-Designer Maureen Disini Play Dress Up With Muse Marga Nograles
Piopio's Paloma Urquijo-Zobel Talks About Making Traditional Filipino Clothing Relatable To Her Generation
"I Love How Her Clothes Are So Classic"—Muse Maggie Wilson On Designer Patty Ang
Fashion Designer Vania Romoff And Her Muse, Tech Consultant Alex Suarez, On How Fashion Empowers Women
Women With Timeless Style⁠—Designer Sofie Borromeo Found The Perfect Muse In Rianna Puno Garcia
Meet Designer Sari Lazaro and Her Long-Time Friend & Muse Alexandra Guerrero-Reyes
Rosanna Ocampo Recalls Her Journey In Fashion, Including Working With Muse Fatima Rabago
This article was originally published in Metro Society's Vol. 16 No. 6 issue.
Photographs by Artu Nepomuceno, Joseph Pascual, Seven Barretto, Ralph Mendoza, and Shaira Luna